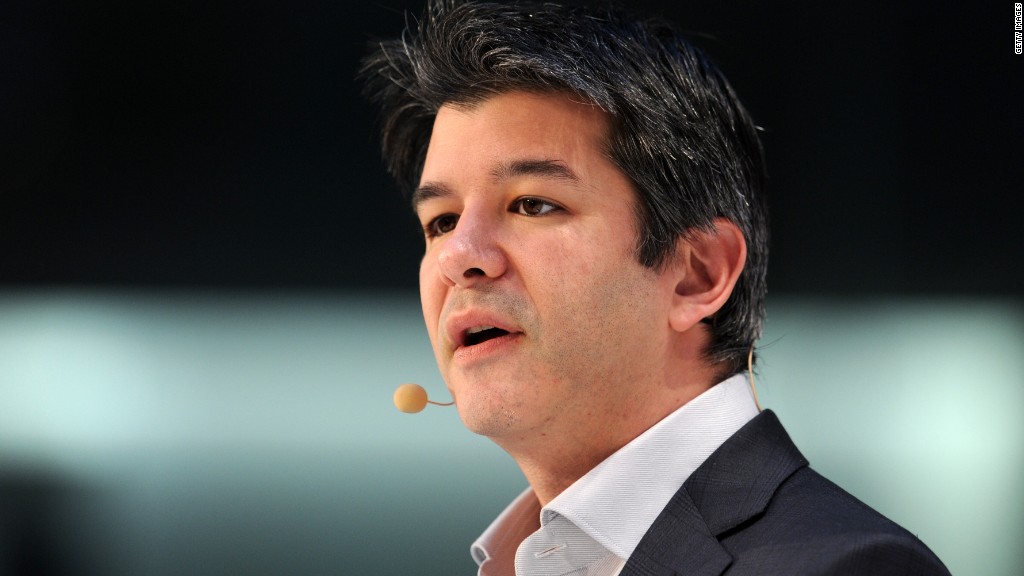 Uber has a lot of rebuilding to do. On Tuesday, the embattled startup released the recommendations from a months-long investigation into its corporate culture.
Former U.S. Attorney General Eric Holder was hired to conduct the probe after a former engineer named Susan Fowler claimed the company refused to properly address sexual harassment allegations.
The 13-page document contains 47 different recommendations that largely confirm many of the concerns people had about what was going on inside the company.
"It's just a report -- now [Uber] actually has to make things happen," said Elizabeth Ames, SVP of marketing, alliances and programs at the Anita Borg Institute, which cut ties with Uber in May. "It definitely paints a picture of a company that was out of control," she added.
Related: Uber CEO takes leave of absence amid crises
Here are some of the glaring problems at the company, according to the report.
1. Uber considered "toe-stepping" a prized value
The company's 14 "cultural values" need some serious revamping. Things like Always Be Hustlin', Meritocracy, Toe-Stepping and Principled Confrontation "justify poor behavior" and should be rethought, according to the report.
2. Its human resources department wasn't properly serving its humans
Fowler's blog post, which catalyzed the investigation, placed much of the blame on Uber's HR department. The report confirms that the department is indeed disorganized, underutilized and lacks support from senior management.
The report tasks the department with record-keeping, a very basic function of HR. It suggests using software to track complaints, personnel records and employee data.
3. Some perks were reserved for the unattached
Uber offers a catered dinner for employees every night, but the timing made it inconvenient for those with families -- and set an expectation that people would work late every night. The report suggests moving the meal earlier to be more inclusive; Uber confirmed dinners will shift from 8:15 p.m. to 7 p.m. as a result.
4. Uber's frat culture was real ...
We've heard it many times: the company needs to grow up. That includes outgrowing its drinking habits. The report said managers should have an allowance of how much can be spent on alcohol, and there should be reimbursement restrictions for alcohol-related outings.
5. ... And so were employee hookups
In a 2013 email, obtained by Recode last week, CEO Travis Kalanick told employees not to hook up with someone in their chain of command. The report seems to suggest that Uber still doesn't have an official policy laying that out. It said Uber should provide "specific and clear guidance" to employees about intimate relationships, prohibiting them between people who report to each other in any capacity.
6. Uber execs held unchecked power
The report recommends the board add an independent chairperson to serve as a "check on Uber's management" and make sure the board is taking the recommendations seriously.
The chairperson will be key to holding new execs accountable, as Uber looks to fill position including CFO, general counsel and COO. Many of Uber's executive seats are currently vacant after a number of high profile exits, including Kalanick's controversial right-hand man, Emil Michael, who departed on Monday.
The report also asks that an "oversight committee" be created to hold the company accountable for things like ethical business practices, diversity and inclusion.
7. Employees were likely treated unequally
The report calls on Uber to update its discrimination and harassment policies, create transparent promotion requirements and take stock of its pay practices.