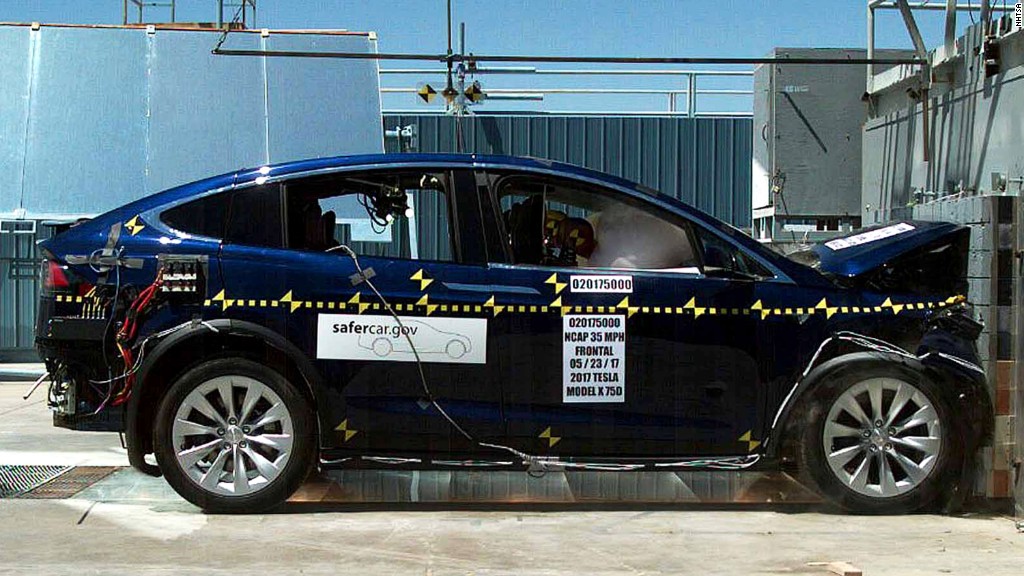 Federal regulators have given the Tesla Model X a perfect five-star safety rating, the first SUV ever to get the top score.
Hundreds of other SUV models have been given five stars overall by the National Highway Traffic Safety Administration. But in each case, the SUV received only four stars on one of the component ratings, typically rollover risk. SUVs have a higher center of gravity and are more prone to roll over than a typical family sedan.
But the electric-powered Model X has a heavy lithium battery pack on the bottom of the car that provides the power, and thus has a much lower center of gravity than the typical SUV. So it was the first in its class to get five stars across the board.
Besides assessing the risk of a rollover, NHTSA, the federal safety regulator, tests how safe a car is in a head-on collision, in a side collision and skidding into a pole or a tree on its side.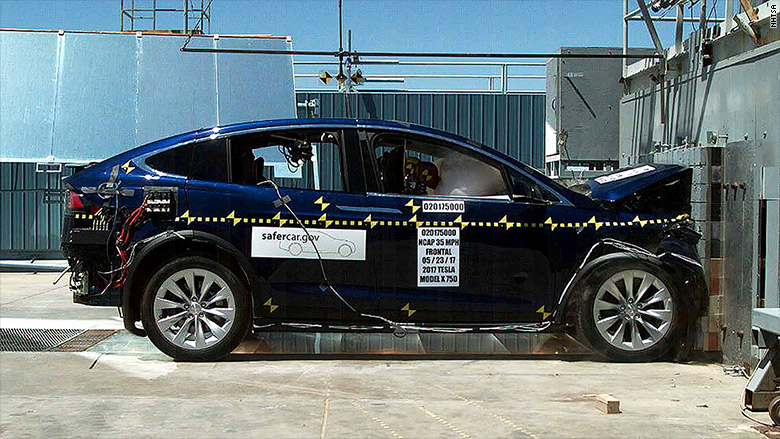 Tesla said those tests found that people inside a Model X have a 93% chance of walking away from an accident without serious injury, which it said would be the second highest on record, behind only the Tesla Model S. NHTSA has not released stats to the public beyond the five-star rating system.
Related: New Tesla Model 3 orders unlikely to ship before end of 2018
This is the first time NHTSA has tested the Model X, the first SUV produced by Tesla (TSLA). It went on sale in late 2015, although Tesla didn't reach full production until last year. It is known for its distinctive falcon-wing doors, which are hinged on top and open vertically rather than swinging open like a typical car door.
The Model X has a starting price of $82,500, though it typically tops $100,000 with options.