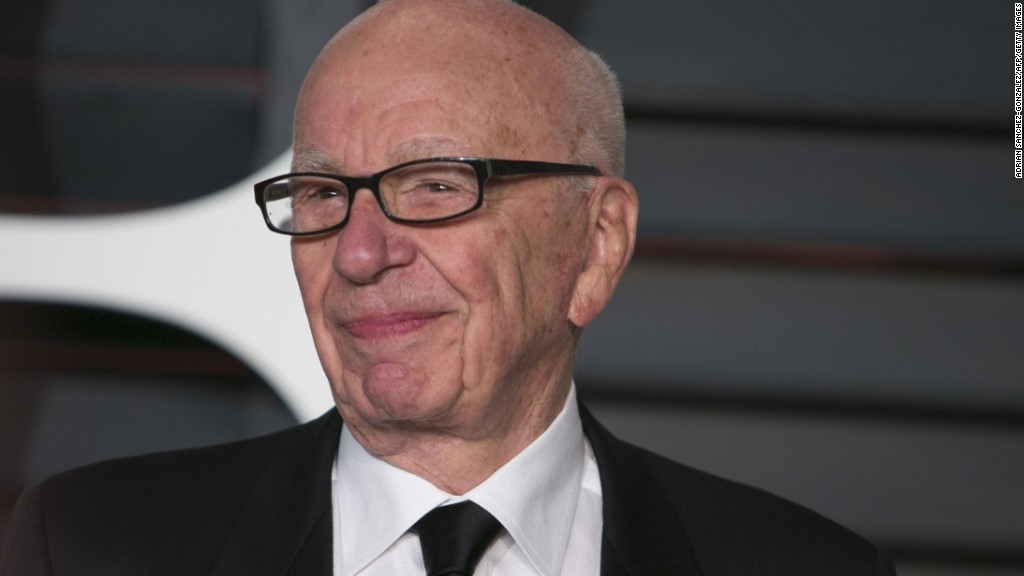 The Fox News Channel quietly dropped its "Fair and Balanced" slogan last year in an effort to move beyond the era of its former chairman and CEO, Roger Ailes.
In its place, producers have been asked to use the network's other slogan: "Most Watched. Most Trusted" -- a statement that is at least half true, insofar as Fox News maintains some of the highest ratings in cable news. The network may introduce a new slogan, a source there said.
Related: Murdoch ambitions hang in balance amid Fox News investigations
Ailes invented the "Fair and Balanced" slogan around the founding of Fox News in 1996. The slogan was less a statement of intent -- Fox News was from its inception a conservative network -- and more a message to Americans who had grown wary of what they saw as liberal bias in mainstream media. Here, the slogan seemed to say, was an alternative for non-liberal Americans.
Ailes resigned from Fox News last year amid sexual harassment allegations and died last month at the age of 77.
New York Magazine's Gabriel Sherman, an Ailes biographer, was first to report the news.
A Fox News spokesperson confirmed that the network had not used the slogan in external marketing or on-air promotions since August 2016, but said "the shift has nothing to do with programming or editorial decisions."
Sources at the network said there had been no official announcement regarding the change.