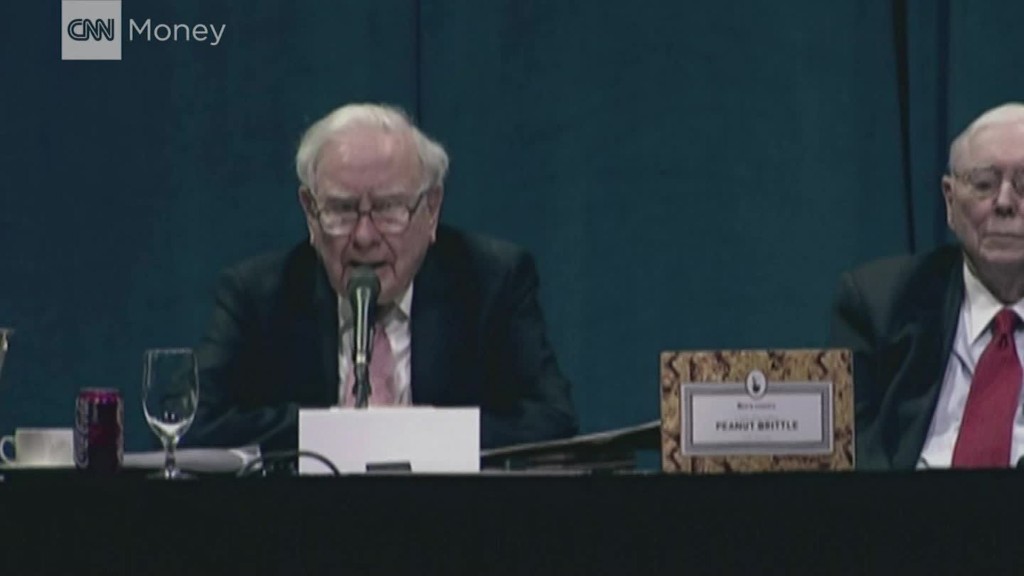 Christopher and Allison Cotton had 16 years remaining on their mortgage when family medical expenses forced them into bankruptcy in 2014.
Wells Fargo went ahead and modified the North Carolina couple's mortgage several times without their authorization, according to a class action lawsuit. The bank extended the term of the mortgage by nearly 26 years, documents say.
If the "stealth" modifications hadn't been caught, the Cotton family's total interest payments would have nearly tripled to more than $140,000, the lawsuit said.
"I anticipate Wells Fargo has done this to thousands of customers," said Theodore Bartholow III, a lawyer who represents the Cottons and last week launched the class action.
News of the latest legal trouble facing Wells Fargo (WFC) was first reported by The New York Times. It comes as Wells Fargo continues to dig out of a scandal over unauthorized account openings and alleged worker retaliation.
Bartholow described an "insidious" process where Wells Fargo uses a routine, but little-noticed form to "sneak through" mortgage modifications on unsuspecting homeowners.
The form is usually used to alert homeowners and the bankruptcy court about subtle shifts in real estate taxes or insurance costs. However, Wells Fargo has been accused of using these documents to make unauthorized and substantial changes to the structure of mortgages.
In the case of the Cotton family, their monthly mortgage payments were reduced from $1,404 to $1,251. But the life of the mortgage soared to 40 years.
A judge has strongly criticized Wells Fargo for the practice, calling it "beyond the pale of due process," according to the lawsuit.
Related: Philly accuses Wells Fargo of targeting minorities
It's not clear how widespread the problem may be. Wells Fargo has admitted to at least 100 times it engaged in this practice in one district outside of Charlotte alone, according to the lawsuit. The lawyers said they are aware of other instances in Louisiana, New Jersey, Pennsylvania and Texas.
Banks generally have a financial incentive to push through mortgage modifications, like this. One obvious benefit would be the extra interest income generated by a longer home loan.
"Wells Fargo strongly denies the claims in these lawsuits," a spokesman for the bank said.
Wells Fargo said the loans referenced in the lawsuit were not modified. The bank said that proposed terms of modification offers were outlined in letters sent to the customers and/or to their attorneys and bankruptcy courts were also notified.
"Modifications help customers when they encounter financial challenges," Wells Fargo said, adding that it has used them to help more than 1 million families stay in their homes since early 2009.
Indeed, after the real estate bubble and recession that followed, the federal government set up a program to encourage lenders to help struggling borrowers by offering incentives. For each loan that is modified the bank collects cash from the government.
So, in a way, this federal government program ended up being a lucrative way for lenders to also collect as much as $1,600 per modified mortgage that is placed in bankruptcy.
The mortgage accusations are just the latest allegations of impropriety against Wells Fargo. The bank created a firestorm last September by admitting to firing some 5,300 employees for creating some 2 million fake accounts.
The scandal ended up costing longtime Wells Fargo CEO John Stumpf his job and the bank has sought to fix a broken culture by replacing unrealistic sales targets, improving oversight and encouraging employees to speak up.