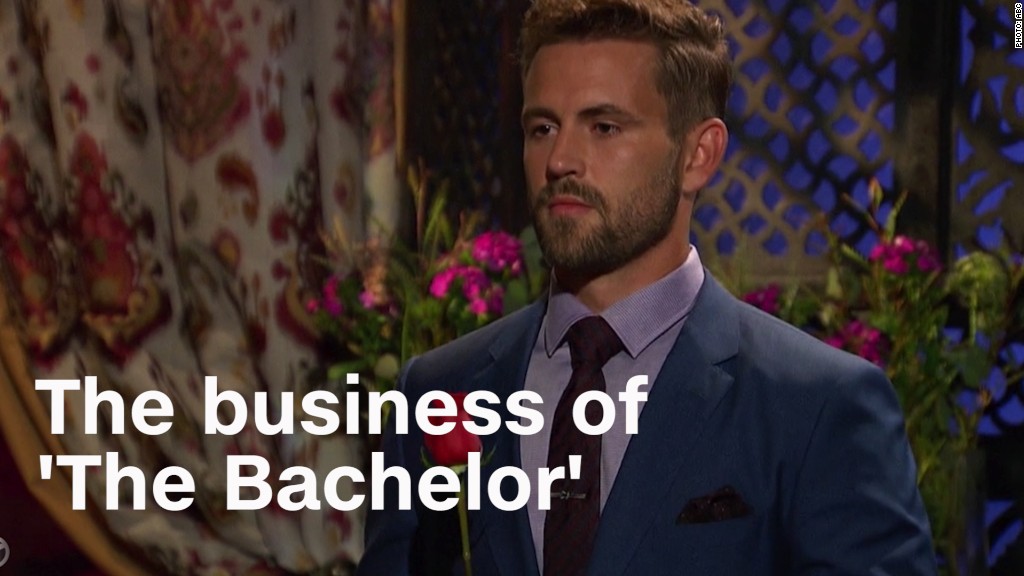 Try telling "Bachelor Nation" their favorite shows are just "guilty pleasure viewing."
"The Bachelor," "The Bachelorette" and "Bachelor in Paradise" are serious business to fans who follow every rose ceremony and trip to "the fantasy suite" with the type of devotion usually reserved for sports teams -- and a hugely profitable enterprise for ABC.
Although there's little reason to think the large franchise is in any jeopardy, the allegations of impropriety that have shut down the upcoming run of "Bachelor in Paradise" have cast a spotlight on -- and perhaps a shadow over -- the program, which has been a staple of ABC's lineup since its debut in 2002.
The network was struggling at that time, and still under the supervision of Bob Iger, who was later promoted to the position he currently holds as CEO of ABC parent Disney. The key to "The Bachelor's" longevity, however, likely came when it introduced spinoff "The Bachelorette," realizing that also-rans from previous editions could be turned into "stars" of future ones -- showcasing characters in whom the audience was already invested.
Throw in "Bachelor in Paradise," which is made up of former contestants from both shows and had been filming its fourth season until last week, various "most dramatic reunion ever" specials and the occasional "Bachelor" wedding, and it adds up to one of the biggest reality franchises in the business.
According to Kantar Media, the most recent run of "The Bachelor" brought in about $86 million in advertising revenue, a sizable increase over 2016. Last year's "The Bachelorette" earned almost as much.
Related: For 'Bachelor' viewers, the 'absurdity' is the fun
Although some producers have been speaking out regarding the tricks and techniques that go into making the show, there's little evidence such revelations have dented its appeal among viewers.
Indeed, the Lifetime drama "UnREAL" is basically a savage satire of how "The Bachelor" is made -- conceived by a former producer, Sarah Gertrude Shapiro. It was dubbed "complete fiction" and "really terrible" by "Bachelor" host Chris Harrison.
In a 2015 interview, Shapiro said reality TV is "so close to scripted TV at this point. It takes a really sophisticated set of skills to be able to manipulate those emotions out of people -- and viewers are so keen to phoniness."
For his part, "Bachelor" creator Mike Fleiss has defended his show, saying in 2012 that the producers "kill ourselves and spend a lot of money and time and destroy our staff to make sure it's real." In the same speech, though, he contended that "70 to 80 percent" of the reality shows on TV are "bulls**t," adding, "They're loosely scripted. Things are planted. Things are salted into the environment so things seem more shocking."
Social media and magazines are a huge part of "The Bachelor" formula. It's not rare to see the shows trending when they air. According to Twitter, this season's premiere of "The Bachelorette" featuring Rachel Lindsay, the franchise's first African-American "Bachelorette," generated more than 242,000 tweets. Nick Viall's finale of "The Bachelor" generated more than 313,000 tweets.
Viewing parties, fantasy leagues and plenty of drinking are also part of the mix -- in this case, by contestants as well as fans.
Emma Gray, co-host of "Bachelor" recap podcast called "Here To Make Friends," told CNN in March that "The Bachelor" is "the best sport on TV."
"When a show involves guessing the outcome, investing in the players, tweeting along with a community online -- and drinking a whole lot of wine -- it's going to become appointment television," she said.
Alcohol, a frequent component of the show, appears to have played a role in the controversy now surrounding "Bachelor in Paradise."
Warner Bros. (which is owned by CNN's parent company, Time Warner) recently suspended filming of the series in the wake of allegations of misconduct.
Related: 'Bachelor in Paradise' cast members at center of allegations speak out
"Bachelor in Paradise" hasn't been a major ratings draw, but represents an inexpensive way to extend "The Bachelor" brand and help keep the lights on for ABC during the summer. Last season, the program's third, averaged about 4.7 million viewers.
It remains to be seen if "Bachelor in Paradise" will return to the network as scheduled in August.