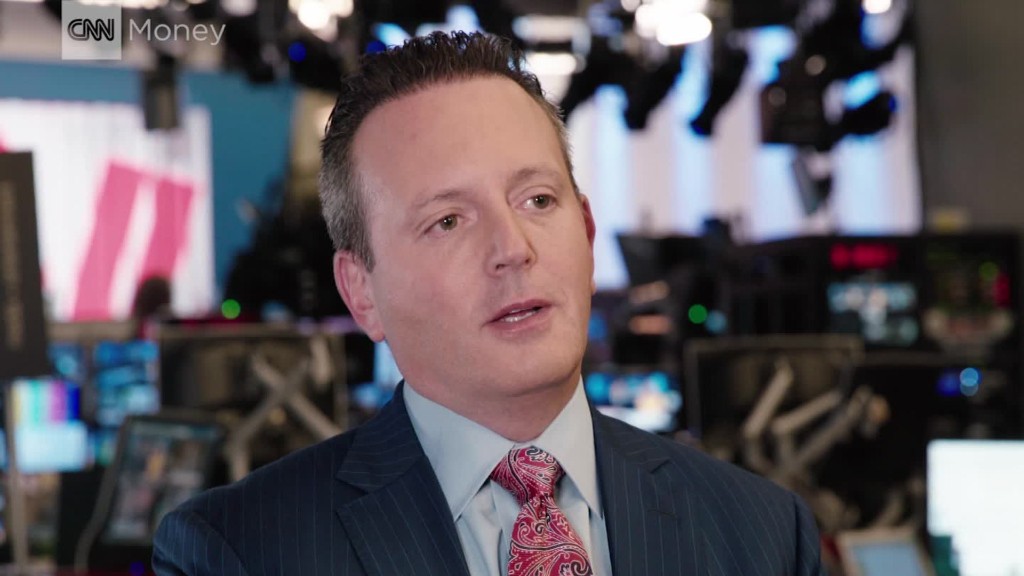 Older Americans are still waiting to hear how Senate Republicans will make health insurance more affordable for them.
The House GOP plan to repeal Obamacare would send premiums soaring for many folks in their 50s and early 60s, while reducing the tax credits that help them pay for policies.
These changes unleashed the wrath of many lawmakers' constituents, as well as the powerful AARP. Reeling from the backlash, the House set aside about $85 billion to provide additional federal assistance to older enrollees, but then left it to the Senate to work out the details.
Senators, however, have yet to reveal what changes they'll make to the American Health Care Act, which passed the House last month. Making the tax credits more generous for older consumers is only one of the divisive issues that lawmakers are tangling with. Others include providing more assistance to lower-income enrollees, continuing Obamacare's protections for those with pre-existing conditions and ending Medicaid expansion for low-income adults more gradually.
Even President Trump has walked back his support for the House bill, calling it "mean" and calling for the Senate to add more money to it.
Related: Trump calls House health care bill 'mean'
While we don't know what changes the Senate will make, here's how the House GOP's current bill would affect older enrollees:
Allows insurers to charge more: Obamacare made health insurance more affordable for those in their 50s and early 60s. Under the landmark health reform law, insurers could charge older enrollees no more than three times the premiums of younger ones.
The House GOP bill would allow insurers to charge older enrollees five times more. In addition, the legislation allows states to obtain waivers to widen that band even further.
These changes would lower premiums for younger consumers, but would leave older ones paying a lot more for policies.
Provides skimpier tax credits for many: Under Obamacare, older enrollees -- particularly those with lower incomes -- often receive lots of federal assistance to buy health insurance on the individual market. That's because Obamacare's premium subsidies are tied to the cost of coverage in one's area, in addition to income. Since premiums are usually higher for older folks because they are usually sicker and use more health care services, their subsidies are larger too.
Related: Few Americans think GOP health care bill should pass
The American Health Care Act, however, ties its tax credits to age with an income cap. Those in their 50s would receive $3,500, while enrollees in their early 60s would get $4,000.
Since the House GOP bill's income caps are higher than Obamacare, more older enrollees would qualify for assistance. But the subsidy they receive would be lower in most cases.
The Congressional Budget Office laid out just how much more a 64-year-old would pay in 2026 under the Republican plan as compared to current law. It compared two scenarios -- one where the enrollee makes $26,500 a year, qualifying him for a generous subsidy under Obamacare, and another where he earns $68,200 annually and receives no subsidy.
Under Obamacare, the consumer would pay $1,700 annually for coverage after a subsidy and $15,300 if he didn't qualify for one.
But under the House GOP bill, he would pay as much as $16,100 in both scenarios.
Such premium hikes would likely leave many more older enrollees unable to afford coverage. The CBO predicted some 23 million more people would be uninsured under the GOP bill, and the increase would be "disproportionately larger" among Americans age 50 to 64 with lower incomes.
Offer less comprehensive coverage: Another concern for older consumers is that the House GOP bill would allow insurers to sell policies that cover fewer services in states that request waivers. This could hit older Americans harder since they are more likely to be sick and need treatment.
Related: GOP health care bill: Premiums may decline, but many will pay more for care
Yet another worrisome provision: States could obtain waivers that allow insurers to charge enrollees based on their health status if they let their coverage lapse. Again, older consumers are likelier to have less-than-stellar medical histories.
All these changes have led the AARP to strongly oppose the Republican bill. The advocacy group recently began running television ads urging 11 Republican senators to vote against the American Health Care Act. It is also asking its members to contact their senators.
"Our members and other Americans over age 50 are very worried about legislation that would raise their premiums through what is, in effect, an age tax, weaken Medicare, undermine protections for people with pre-existing conditions and make changes to Medicaid that would put some of our most vulnerable citizens at risk," said AARP Executive Vice President Nancy LeaMond. "We urge senators to scrap the House bill and start over to craft something without these harmful policies."