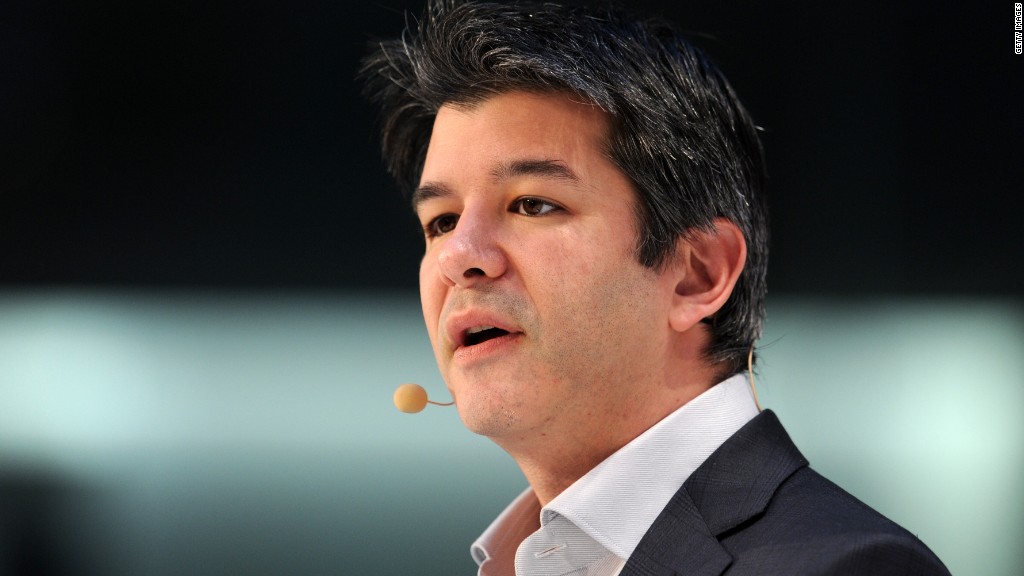 More bad news for Uber: One of its strategic partners is investing in a fast-growing rival in the Middle East.
Germany's Daimler (DDAIF) -- which makes Mercedes cars -- is pumping money into Careem, a Dubai-based ride hailing app and Uber's biggest competitor in the region.
The size of the investment was not disclosed. It formed part of a $500 million fund raising round.
Daimler partnered with Uber earlier this year to operate self-driving cars on the app's network.
Uber CEO and co-founder Travis Kalanick, who stepped aside indefinitely earlier this week, said at the time that working with Daimler was "crucial" for the company's future.
Uber has been hit by a series of PR crises and an executive exodus in recent months, casting doubt on the $68 billion startup's leadership and momentum. It currently has no COO, CMO, CFO or president.
Last week, Uber fired 20 employees after an investigation into sexual harassment and workplace culture.
Related: Here's what's wrong with Uber -- according to Uber
Careem acquired unicorn status -- a value of more than $1 billion -- in December after raising $350 million from Saudi Arabia's state telecoms company and Japanese internet firm Rakuten (RKUNF).
It's still dwarfed by Uber but is continuing to attract new high profile backers. Kingdom Holding, owned by Saudi Prince Alwaleed bin Talal, invested $62 million in Careem in the latest round.
Kingdom Holding will hold a 7% stake in Careem and have a seat on its board.
Keeping their options open
Daimler is not alone in trying to hedge its bets in the ride hailing market. Prince Alwaleed already holds a stake of about 5% in Lyft, Uber's big global rival.
And Saudi Arabia's sovereign wealth fund, which through Saudi Telecom now has an indirect stake in Careem, invested $3.5 billion in Uber last year.
Related: Uber becomes a cautionary tale for startups
Mudassir Sheikha, co-founder and CEO of Careem, said in a statement that he was excited to win the backing of Kingdom Holding and Daimler, and he described the growth potential in the region as "huge."
Careem operates in 80 cities in 12 countries, including Pakistan and Egypt. It recently launched in Turkey and the Palestinian territories.