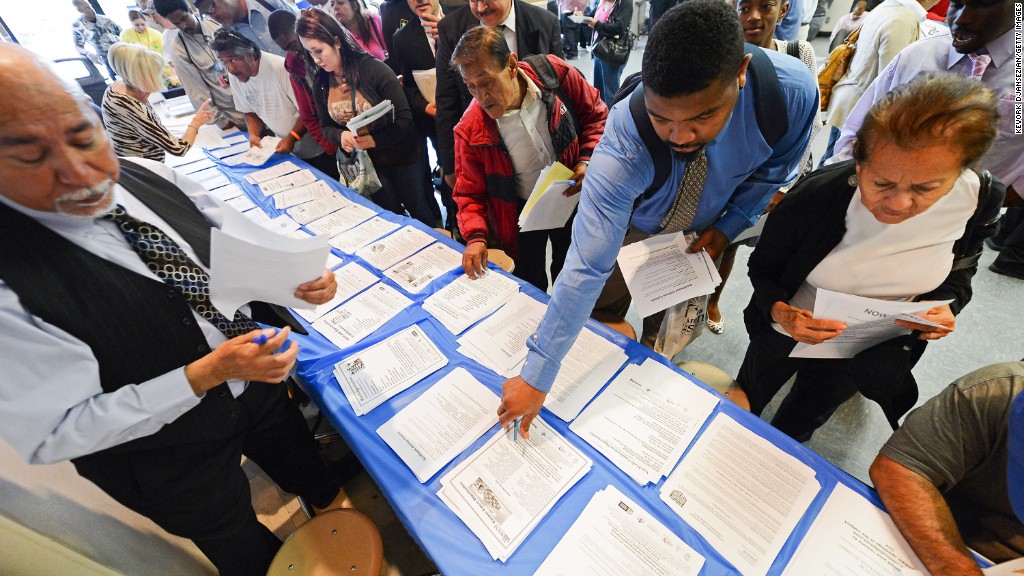 Americans still feel good about the Trump economy, but they are cooling to it.
Consumer confidence fell in June to its lowest point since November, according to the University of Michigan's closely followed index and survey.
The survey noted that a few respondents lost confidence because of ex-FBI Director James Comey's testimony to Congress last week.
According to the University of Michigan survey, Democrats are worried about what President Trump is trying to do and Republicans are frustrated that he can't get it done.
The confidence index is now at 94.5. Before the election, it was 87.2. By January, when he was inaugurated, it had shot up to 98.5, the highest level in more than a decade.
That was largely because of hopes that Trump would cut taxes, spend big on infrastructure and shed government regulations. Those hopes are now dimming a bit.
Related: The Trump Jobs Tracker
But 94.5 is still high, and the U.S. economy overall is in good shape. The economy has added jobs for 80 months in a row, unemployment is lowest since 2001, and the Federal Reserve just raised interest rates -- a good sign for the economy's health.
"The bigger picture is confidence is still pretty high," says Andrew Hunter, an economist at Capital Economics, a research firm.
But the drop in consumer confidence follows other disappointing news this week.
Americans shopped less in May than they did in April. That's a concern because consumer spending makes up the majority of economic growth. If Americans don't spend, the U.S. doesn't grow much.
Another important indicator also declined: Inflation fell a notch in May compared to April. That's important because inflation helps determine whether Americans' paychecks are getting bigger.
Related: Fed raises rates for 3rd time since December
U.S. economic growth in the first three months of the year was very sluggish, at a rate of only 1.2%.
Economists had anticipated a comeback in the spring, but now those expectations are cooling. The New York Fed expects growth between April and June to remain low at 2.3% on an annual basis.