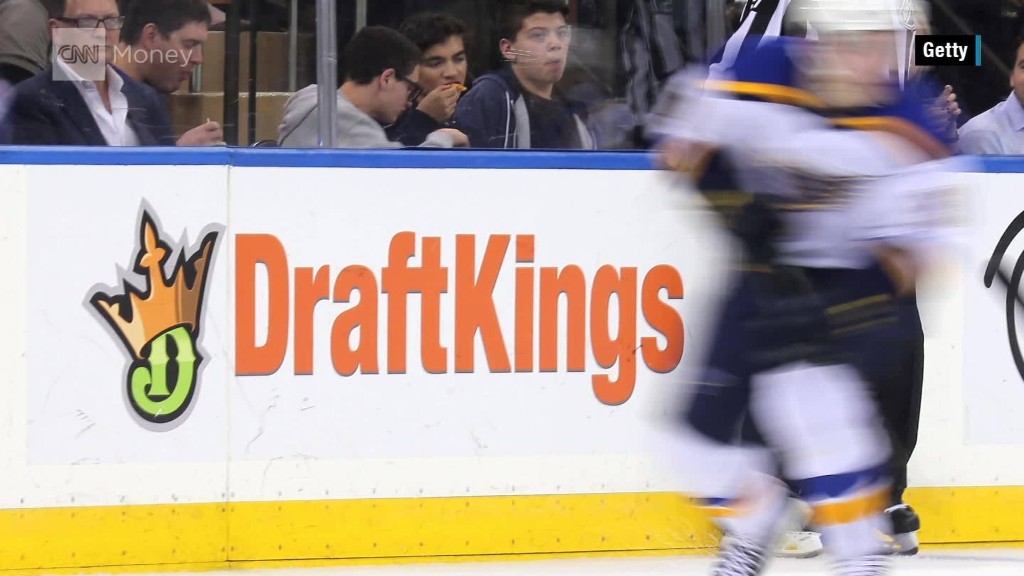 The Federal Trade Commission has a message for DraftKings and FanDuel before they merge: Not so fast.
The two daily fantasy sports sites announced they'd join forces back in November, but the FTC has concerns about whether the move would violate antitrust laws.
That's because FanDuel and DraftKings are the largest sites of their kind in the U.S. Together they control an estimated 90% of the market for paid daily fantasy games, according to the FTC.
The FTC and the attorneys general of California and the District of Columbia say they plan to file together in federal court to block the merger.
"This merger would deprive customers of the substantial benefits of direct competition between DraftKings and FanDuel," said Tad Lipsky, acting director of the FTC's Bureau of Competition. "The FTC is committed to the preservation of competitive markets."
The companies issued a joint statement saying there were disappointed by the action and that they were considering what to do next in response.
"We continue to believe that a merger is in the best interests of our players, our companies, our employees and the fantasy sports industry," said the joint statement.
Related: DraftKings, FanDuel agree to end college sports contests
DraftKings and FanDuel proposed the merger as a way to bounce back from regulatory crackdowns they faced in 2015.
"By combining and streamlining resources, FanDuel and DraftKings can work more efficiently with state government officials to develop a standard regulatory framework for the industry," they said in a November statement.
Several state attorneys general charged them with violating state laws that prohibit gambling. The issue made it hard for the sites to continue operating in some of their biggest markets, including New York, Texas and Illinois.
In New York, the companies eventually agreed to a $12 million settlement with Attorney General Eric Schneiderman. Each company was responsible for paying $6 million for false advertising.
Before the crackdowns, the companies each raised about $300 million with major investors like the NBA, MLB and even media companies like CNN's parent company, Time Warner (TWX).
At their peak, the sites were each valued at over $1 billion. But their value has plunged due to their legal battles.