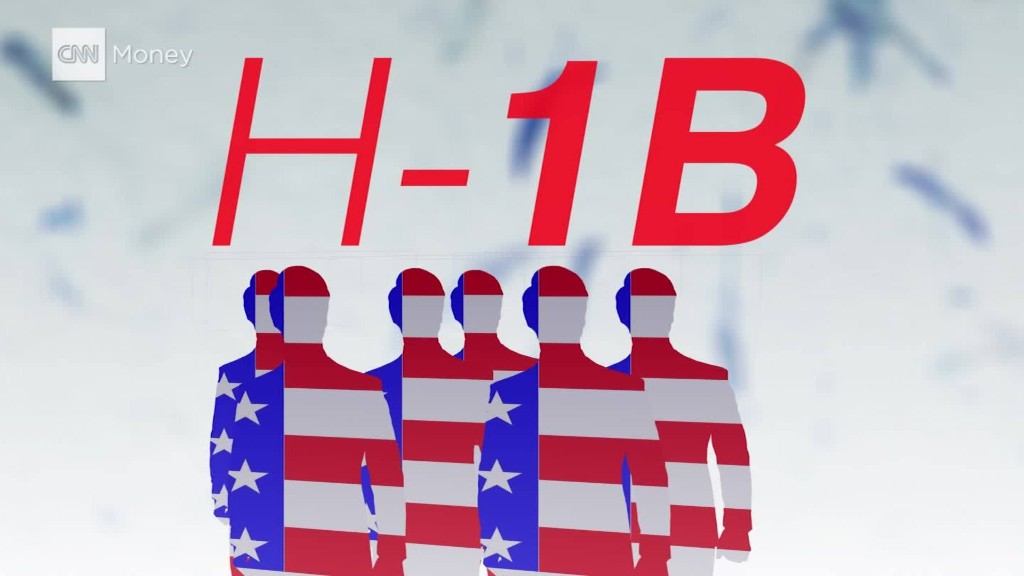 The White House is hosting 18 high-profile technology executives on Monday for the first meeting of the American Technology Council.
The group is expected to talk about reforming the H-1B visa program, modernizing the government's tech infrastructure and keeping its computers safe from cyber attacks.
The council was created via executive order last month. Its goal: "coordinate the vision, strategy, and direction" and "advice to the president related to policy decisions" regarding the federal government's use of information technology.
The biggest names in tech head to the White House
Here's a list of the CEOs attending Monday's summit:
Ajay Banga, CEO of MasterCard (MA)
Jeff Bezos, CEO of Amazon (AMZN)
Zachary Bookman, CEO of OpenGov
Safra Catz, Co-Chief Executive of Oracle (ORCL)
Tim Cook, CEO of Apple (AAPL)
John Doerr, Chairman of Kleiner Perkins
Pat Gelsinger, CEO of VMware (VMW)
Alex Karp, CEO of Palantir
Brian Krzanich, CEO of Intel (INTC)
Tom Leighton, CEO of Akamai (AKAM)
Bill McDermott, CEO of SAP (SAP)
Steven Mollenkopf, CEO of Qualcomm (QCOM)
Satya Nadella, CEO of Microsoft (MSFT)
Shantanu Narayen, CEO of Adobe (ADBE)
Ginni Rometty, CEO of IBM (IBM)
Eric Schmidt, Executive Chairman of Alphabet (GOOGL)
Julie Sweet, CEO of Accenture (ACN)
Peter Thiel, Founders Fund