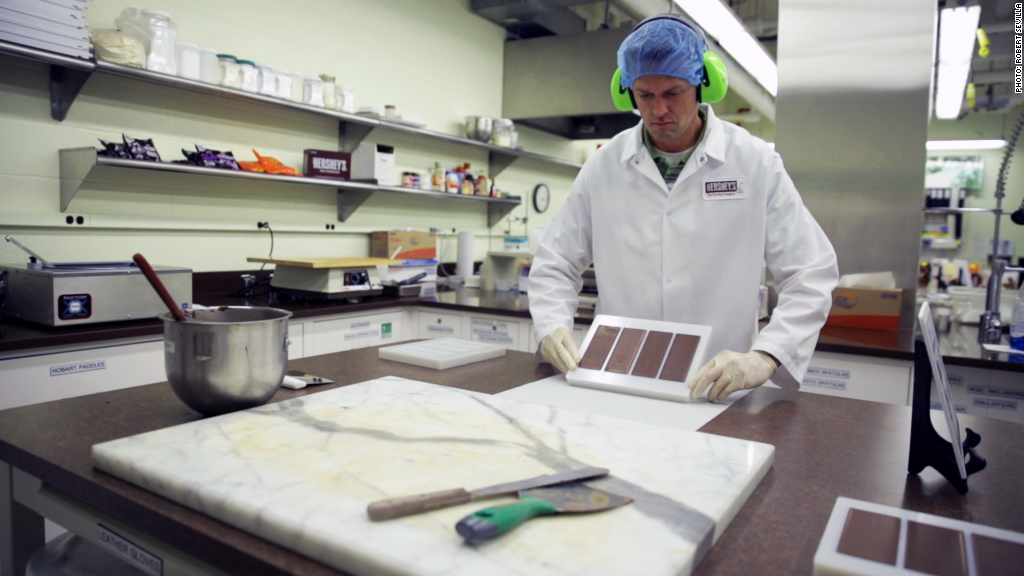 Hedge fund star Dan Loeb thinks life could be sweeter for Nestle, the company behind KitKat chocolate bars and Haagen-Dazs ice cream.
His fund, Third Point, said Sunday it had taken a $3.5 billion stake in Nestle (NSRGY) and would push for a new strategy to help the company improve its sales and profitability.
"It is rare to find a business of Nestlé's quality with so many avenues for improvement," said Third Point in a public letter to Nestle shareholders.
Shares in the Swiss-based global food giant surged by about 4% on Monday morning in reaction to the news. Third Point now owns about 1.3% of the $266 billion conglomerate, making it the fourth biggest shareholder, according to FactSet data. This is the fund's biggest investment to date.
Nestle manages over 2,000 brands around the world and produces everything from Gerber baby food to Purina Cat Chow. Third Point said it should slim down and sell some businesses to focus on the most profitable areas.
For example, the Third Point thinks it would be a good idea for Nestle to ditch its U.S. candy business.
Third Point also said the firm should set more aggressive profit targets, and return money to investors by buying back shares.
The final suggestion: Nestle should sell its 23% stake in global cosmetics firm, L'Oreal (LRLCY).
"Having L'Oréal in the portfolio is not strategic and shareholders should be free to choose whether they want to invest in Nestlé or some combination of Nestlé and L'Oréal," noted Third Point.
Nestle declined to comment specifically on the Third Point investment and letter.
"As always, we keep an open dialogue with all of our shareholders and we remain committed to executing our strategy and creating long-term shareholder value," Nestle said.
Nestle stock has gained over 55% in the last five years. But that's far weaker performance than competitors such as Unilever (UL) and Reckitt Benckiser (RBGLY), which have seen shares more than double in value over the same period.
Related: Indians are eating tons more chocolate. Here's why
Analysts at Jefferies agree that Third Point makes some good points about Nestle, but execution would be difficult.
For example, selling the L'Oreal stake would not be "straightforward" and could lead to a big tax bill, they said. Additionally, Third Point doesn't necessarily have a large enough stake in Nestle to truly affect change.
Third Point has previously taken big stakes in companies such as Yahoo, Sony (SNE) and Sotheby's (BID).
It's gotten credit for boosting the stock market value of its investments based on its activist approach, but things haven't always gone its way.
For example, the fund's investment in Sony in 2013 and 2014 barely moved the needle on its share price.