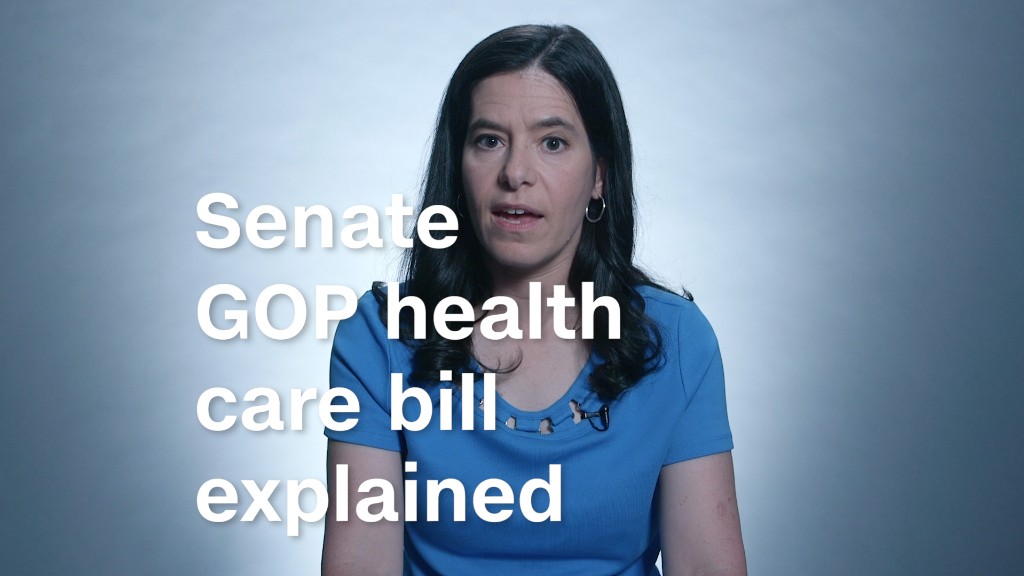 The nation's wealthiest Americans would get a hefty tax cut from the Senate health care bill.
Those in the top 0.1%, earning $5 million or more, would receive an average tax cut of nearly $250,000 in 2026, according to a new analysis by the Tax Policy Center. Those in the top 1%, who earn $875,000 and up, would see an average tax savings of $45,500 a year.
Republicans' efforts to repeal and replace Obamacare have been widely criticized as shifting money from the poor to the rich. The House and Senate bills would repeal the taxes Obamacare levied on the wealthy, while making drastic cuts to Medicaid and reducing federal assistance that helps low- and moderate-income Americans afford coverage.
Some 22 million fewer Americans would have health insurance under the Senate legislation, according to a Congressional Budget Office analysis released Monday. That includes 15 million fewer people covered under Medicaid, the nation's safety net program for the poor.
Related: 22 million fewer Americans insured under Senate GOP bill
The GOP would also repeal taxes that Obamacare levied on insurers, drug makers and others. All told, this would reduce federal revenue by $700 billion over the next decade. Nearly 45% of that benefit would go to the top 1%, the Tax Policy Center found.
Since 2013, single taxpayers with incomes above $200,000 and couples making more than $250,000 annually have had to pay an additional 0.9% Medicare payroll tax on the amount they earn above these thresholds. These taxpayers may also be hit with a tax surcharge of 3.8% on investment income above those thresholds.
Former President Obama, who has stayed largely on the sidelines since President Trump took office, last week slammed the effort to repeal his landmark health reform law.
Related: CBO report puts health care bill in jeopardy
"The Senate bill, unveiled today, is not a health care bill," he wrote in a Facebook post Thursday. "It's a massive transfer of wealth from middle-class and poor families to the richest people in America. It hands enormous tax cuts to the rich and to the drug and insurance industries, paid for by cutting health care for everybody else."