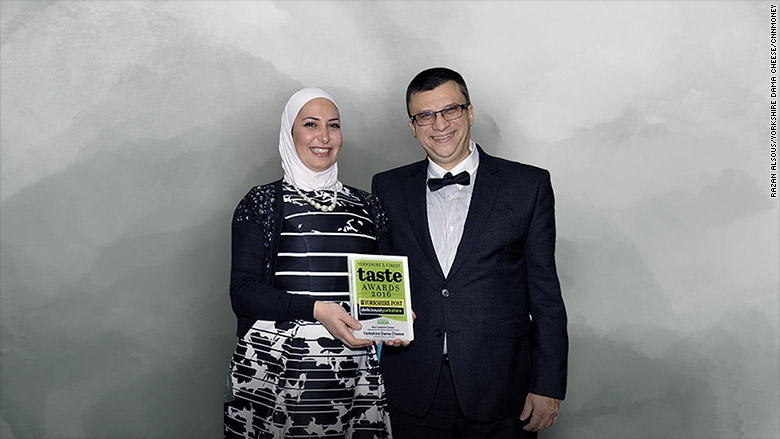 Razan Alsous knew it was time to leave Syria when a bomb detonated outside her husband's office.
It was 2012, and the country's brutal civil war had arrived in Damascus.
Alsous' husband survived the blast. But what came next was wrenching: The couple decided to leave their home in the capital and take their three children to safety in the United Kingdom.
Syria has only slid further into chaos and violence in the five years that have passed since the family's departure.
But Alsous has carved a new path for herself in the U.K., transforming from an asylum seeker into a dairy industry entrepreneur who has won prizes for her products and even been recognized by the prime minister.
This is her story:
Flight from Damascus
Alsous, who trained as a medical lab technician, was studying for an additional degree in pharmacology in 2012. She and her husband, Raghid Sandouk, had big plans: The couple hoped to start a business in the pharma industry after she graduated.
The bomb changed all that.
Alsous got a call from her husband. A bomb had detonated outside his office, badly damaging the building.
"I cannot see anything, I can see only dust," he told her.
It was time to move. By the end of that week, the family was on a plane to Britain.
Sandouk had a brother living in Huddersfield, a town in the north of England. The brother had lived there for years and spoke English. The couple decided to join him until things calmed down at home.
The move was supposed to be temporary, but Sandouk's brother knew better. He advised the couple to apply for asylum.
Related: From shelter to startup: One Egyptian immigrant's success story
A new life in England
Alsous had two immediate problems: Her family needed legal permission to stay in England, and a way to support themselves.
She was granted asylum within a month. But it would be two years before her husband received permission to stay and work in Britain.
Meanwhile, the professional qualifications Alsous had earned in Syria were worthless in the U.K. She would have to retrain if she wanted to work in a lab.
She spent a year searching for a job, and found some part-time translation work. But it wasn't enough.
"Sometimes I was very down, I was very tired," recalled Alsous. "Having the kids, having no friends, no social life, nothing in this country, it's not easy."
Alsous decided to return to the couple's original dream -- a business of their own.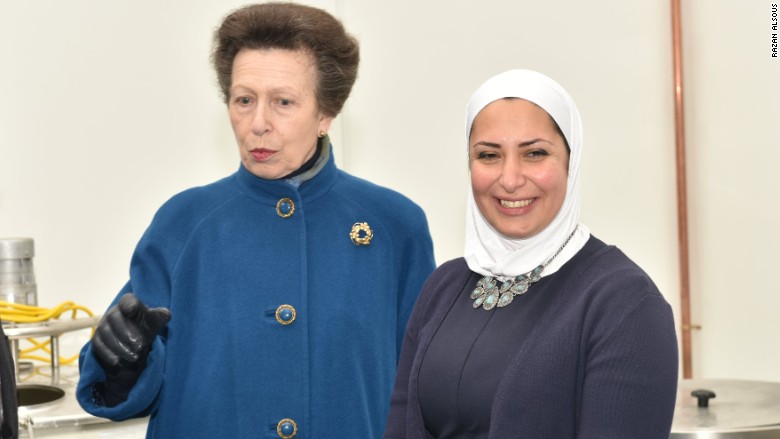 Setting up shop
Halloumi cheese had been a staple of the family's breakfasts in Damascus. But it appeared in English shops only seasonally, and it wasn't as good as the stuff back home.
Alsous -- who had never made cheese in her life -- saw an opportunity: "At this point, I told my husband: 'I will make cheese,' " she said.
She spent the next year experimenting in the kitchen, looking to recreate the authentic taste of Syrian cheese using local Yorkshire milk. She also researched the market, growing more confident that there was a gap to be filled.
Alsous mentioned her plan to an adviser at a local job center who referred her to a government program that provides funding to entrepreneurs. Working with a mentor from the agency, Alsous presented a business plan and was granted £2,500 ($3,150).
That wasn't enough to buy state-of-the-art equipment. But with a little ingenuity, Alsous adapted cheaper products to suit her needs. Her brother-in-law allowed her to use the kitchen at a former chicken shop that he had run.
"Without having this support we could not start," she said.
In June 2014, Alsous was granted a license to produce and sell cheese. Just four days later, she was selling Yorkshire Dama Cheese at a local food fair. (Dama as a diminutive for Damascus.) She met her first distributor at the fair, putting her on the road to success.
Four months later, her halloumi-style cheese won the bronze prize at the World Cheese Awards, competing against 2,750 others. She took gold in 2015.
Related: How this Vietnamese refugee became Uber's CTO
The taste of success
It was a success story that soon came to the attention of former prime minister David Cameron, who nominated Alsous as an ambassador for International Women's Day 2015.
"To be recognized by higher authority as an immigrant or foreigner coming to a new country, from war ... I was very proud of that," she said.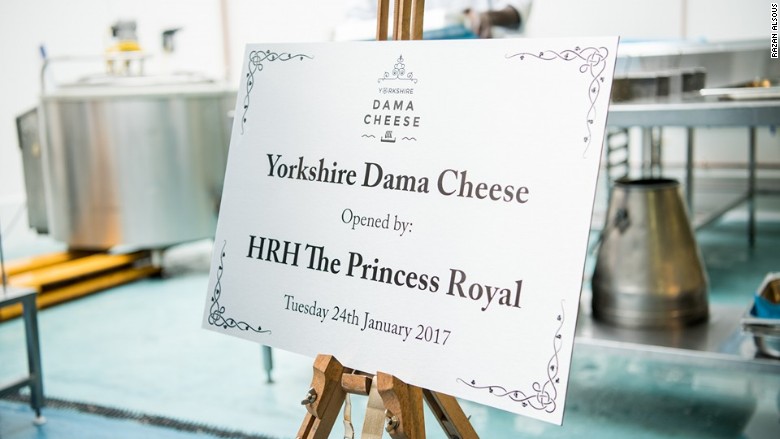 Two years after starting the business, Alsous was able to pay off the initial loan. She now works with four distributors, selling her cheese across the U.K., from London to Scotland.
"When I started I always thought it was a really good idea," she said. "But I couldn't imagine I would reach [this level of success] in just three years."
The business is growing, and two employees have been hired from the local area. They recently moved to a larger location, which, in recognition of Alsous' achievements, was opened by Princess Anne. For Alsous, it feels like a world away from the war.
"Behind you is a fire, so you are just running, and running, you are tired, but you keep running, and suddenly you find yourself in paradise," Alsous said.