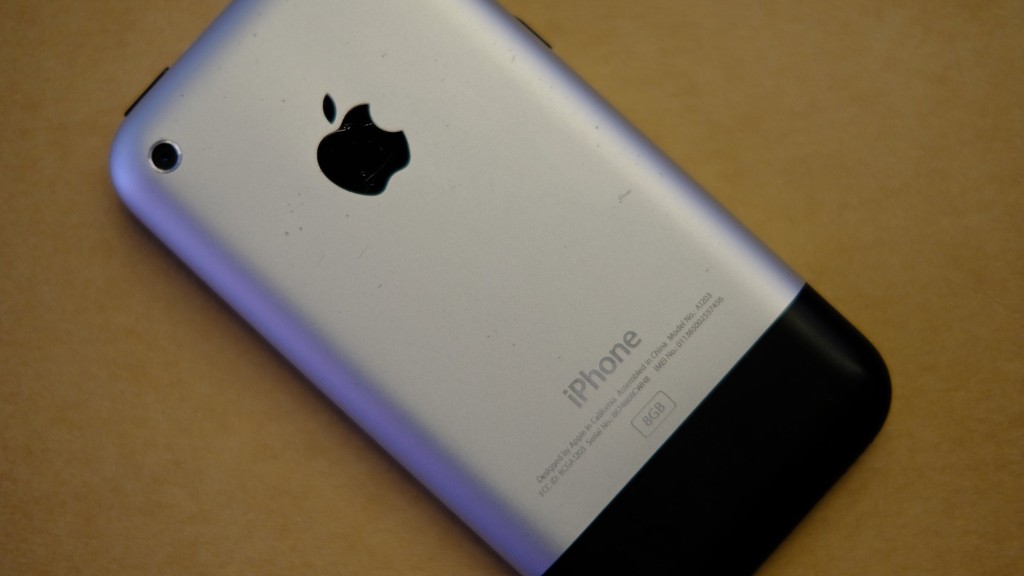 On this day 10 years ago, lines of Apple faithful formed outside of the company's stores across the U.S.
Some had staked out their spots days before. They brought folding chairs, umbrellas, sleeping bags and, in San Francisco, one mattress. Apple (AAPL) handed out bottles of water. People offered to sell their spots in line for hundreds of dollars.
A few people were doing it for publicity, but many just wanted to be among the first to own the expensive new smartphone Apple had announced six months earlier.
It was the kind of dramatic frenzy any tech company would have killed for, and that Apple specializes in manufacturing. Luckily, its product would live up to the hype, selling more than a billion devices over a decade and changing technology forever.
Related: Inside Apple: How the iPhone almost never happened
"I think that everybody was very, very relieved that when the iPhone ultimately launched at the end of June in 2007, that it actually worked," said tech journalist Fred Vogelstein, who wrote a book on the smartphone race between Apple and Google (GOOGL).
Since that day, Apple has grown the iPhone into its most popular and reliable product. It sold more than 50 million iPhones in the first three months of 2017 alone, bringing in $33.2 billion.
Looking back at the first iPhone, its limitations seem quaint: It was expensive, starting at $499 for 4GB of memory; it only worked on AT&T's EDGE network; and there was no App Store to speak of.
Now the company releases a new version of the device every year, sprinkling on new features like water resistance or a fingerprint sensor to entice people to upgrade. All of the specs have been radically improved over the years, from the chip to the camera resolution. And the original size looks quaint 10 years later -- Apple now sells versions that are nearly two times as big.
The iPhone's success has had a halo effect on other products and industries. Apple went on to make the iPad, a tablet version of the iPhone. It added an App Store to iOS in 2008. Developers have built careers and billion dollar companies on iPhone apps. Apple says developers around the world have earned more than $16 billion.
There's even a movie based on characters that were made famous in iPhone games (that flopped, but still).
"It is truly remarkable that in the 10 year span of the iPhone being on the market, it has disrupted the telecom industry, the music industry, the television industry, the video industry, the computer industry, the communications industry -- and that's just a start," said analyst Tim Bajarin, president of Creative Strategies.
Not all the disruption has been in Apple's favor. Released a year and a half after the iPhone, Google's Android mobile operating system has been the biggest competitor to Apple's iOS. Android phones accounted for 84% of the market in the first quarter of this year, according to Gartner.
Related: How Android beat the iPhone to world domination
Despite the competition, people still look to Apple for the next big thing. And after 10 years, it's become restless.
Apple's strength lies in its ability to take existing features and refine, repackage and market them as if they are brand new, according to Tuong Nguyen, an analyst at Gartner. He said the next industries it could push forward are augmented reality and voice interfaces, places where other companies are already doing more work.
For now, Apple is focusing on a special version of the iPhone that's expected to come out this fall. It could have conductive charging and an edge-to-edge display. (CEO Tim Cook has blamed slumping iPhone sales on excitement for the new device.)
Whatever its features when it's unveiled in September, whether mind-blowing or disappointing, people will still line up outside of Apple stores, excited to be the first to touch the latest creation.