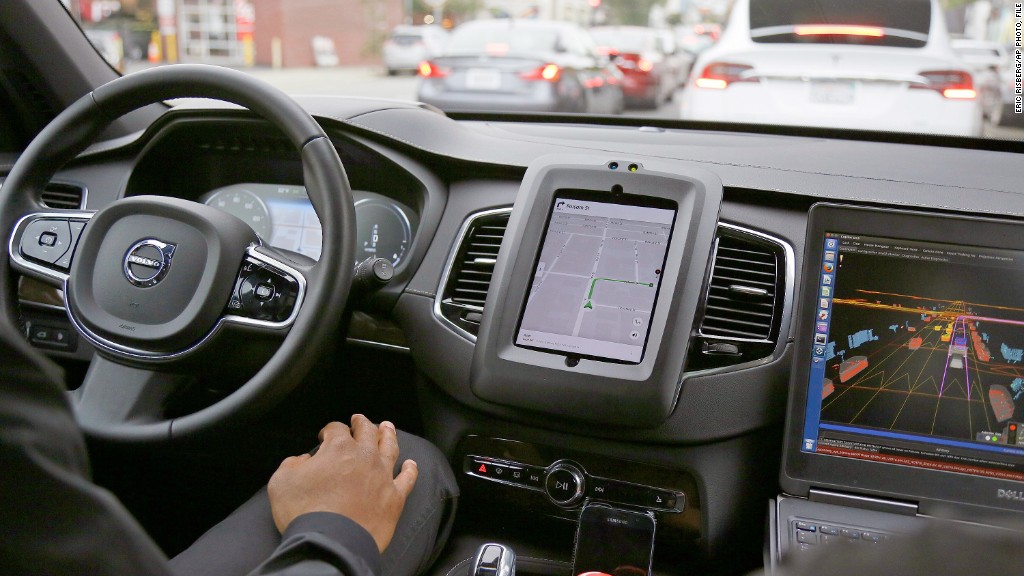 Car sales continue to sputter. The three major U.S. automakers all reported sharp declines in June sales compared to a year ago.
U.S. vehicle sales have lagged behind 2016 levels every month this year. If that performance continues, this year will mark the first since 2009 that industrywide sales declined.
General Motors (GM) reported a 5% drop in sales last month, as did Ford Motor (F), which recently replaced its CEO. Sales at Fiat Chrysler (FCAU) were off 7%.
Of the largest automakers, only Toyota (TM) reported a sales gain. The Japanese company, which is the third largest seller of vehicles in the United States, posted a 2% gain.
There was strong demand for some models, particularly SUVs and crossovers. But with low gas prices, sales of traditional car models were down across the board, even at Toyota, where sales of cars fell 12%.
Related: 3 car buying tricks to ensure you get a good deal
Part of the problem is that new car prices are at a high point, in part because buyers want more expensive models and options. But even amid the drop in overall sales, underlying demand remains solid.
"June's sales number reaffirms that the U.S. vehicle sales are in a post-peak phase," said Charlie Chesbrough, senior economist at Cox Automotive, which includes the Kelley Blue Book and AutoTrader sites. "The U.S. economy remains strong -- confidence is high, unemployment is low -- and this will continue to support vehicle demand over the near-term."
Related: Here's the future of driving
Full-year sales are now forecast at 17.1 million, which would be down 3% from last year's record but still represent "a robust market," Chesborough said.