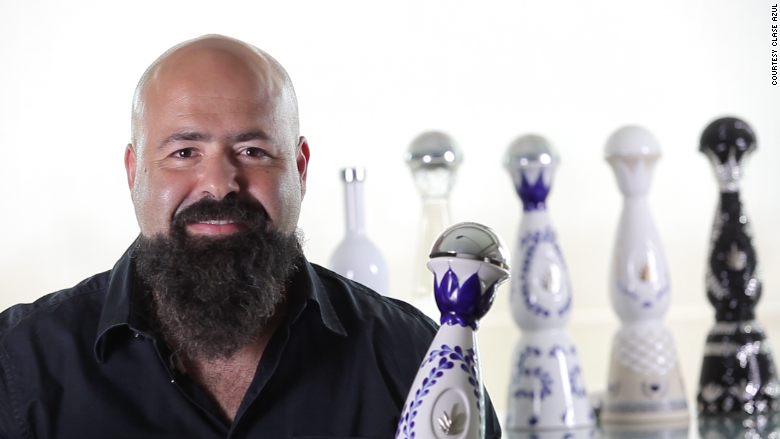 Luxury tequila is having a moment right now.
And Mexico's Clase Azul tequila brand is capitalizing on the craze.
Clase Azul -- which sells bottles ranging from $100 to $30,000 each -- has been served at some highly exclusive affairs, including movie premieres, the Screen Actors Guild Awards and celebrity parties.
The label has come a long way since it launched in 1997. Mexican founder Arturo Lomeli admits his first tequila was low-cost, "terrible" and packaged with a tacky sombrero and mustache.
Lomeli decided to go back to school to get a master's degree in luxury marketing to elevate his brand. He quickly learned about the value of crafting a higher quality product in unique packaging
Clase Azul tequilas are now sold in hand-sculpted, hand-painted ceramic decanters that are shaped like massive restaurant-style pepper grinders.
"We started thinking in terms of exclusivity, in terms of giving the best that we can to those who can really appreciate it," he said.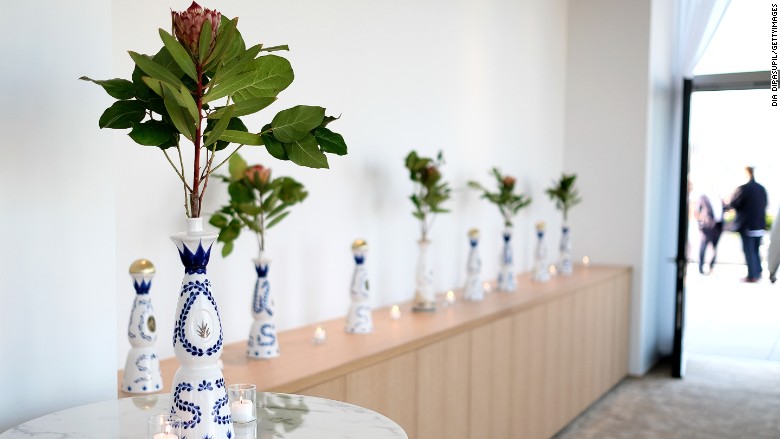 Lomeli said he first became known as a high-end tequila craftsman in 2007 when he launched a $1,200 bottle of dark amber Clase Azul Ultra. It was simply intended to cause a stir on the tequila scene, rather than become an enduring product.
"We didn't imagine that we were going to be in the business of selling super expensive bottles regularly," he said.
Lomeli considers himself lucky that he launched his luxury spirits as Americans were getting a taste for premium tequila.
U.S. sales of high-end and "super premium" tequila have surged by 67% over the past decade, recently surpassing sales of cheaper varieties, according to the Distilled Spirits Council.
Clase Azul's most expensive offering with a $30,000 price tag features a ceramic bottle studded with items like amber and 24-karat gold. A collection of 15 of these luxury bottles were created to celebrate Clase Azul's 15th anniversary.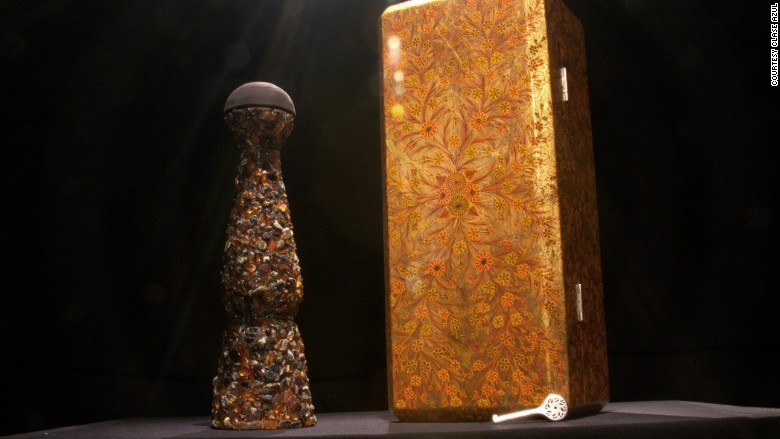 Clase Azul spirits are made in Mexico, but Lomeli has no plans to market the product to his compatriots -- although he does sell a few bottles to wealthy U.S. tourists at beach resorts in Cancun and Los Cabos.
Instead, Clase Azul concentrates on export markets in the U.S. and Europe.
"We decided not to sell to Mexicans from the beginning ... because it's difficult to make them change their preferences," he explains.
In 2016, the company sold 234,000 bottles of Clase Azul, with U.S. sales up 46% from the previous year.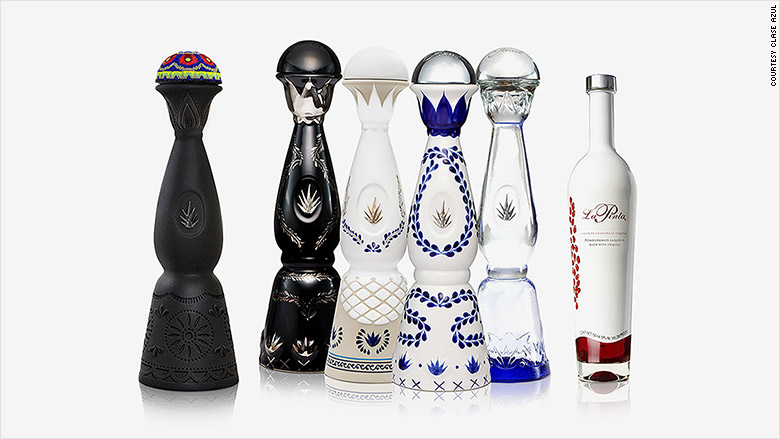 Lomeli says his tequila is for savoring, not mixing in a cocktail or downing as a shot.
"We want people to taste the tequila, to make them erase that bad memory that every single person has about low-quality tequila," he said. "You can sip it and enjoy it neat without having that nightmare of hangovers."