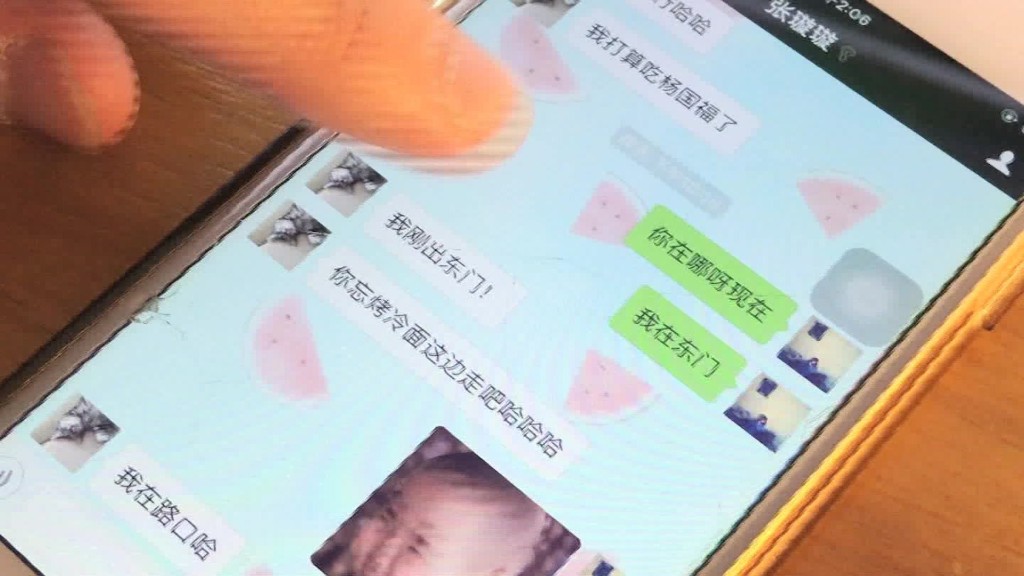 Tencent is clamping down on Chinese kids who can't get enough of its wildly popular mobile game "Honor of Kings."
Facing criticism over the growing number of young Chinese players hooked on the smartphone game, developer Tencent on Tuesday introduced new rules limiting users under 12 to an hour of play time each day. Those aged between 12 and 18 will be forced to log out after two hours per day.
"Honor of Kings" has been a huge hit in China for Tencent (TCEHY), with more than 160 million people playing it every month. It ranked as the highest grossing mobile game in the world in May, according to research firm App Annie.
Tencent's shares fell 4% on Tuesday in Hong Kong.
Tencent touted its new rules, which also ban users under 12 from logging in after 9 p.m., as the "strongest anti-addiction measures ever" in the Chinese video gaming industry. 
But not everyone is convinced.
"I don't think the restrictions are really going to work," said He Ping, a Shanghai elementary school teacher who is also a fan of the game. "There are always ways for children to bypass them."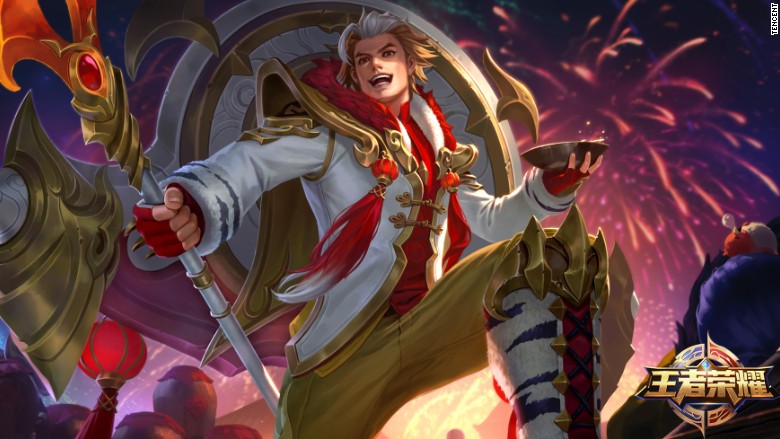 State-run news agency Xinhua reported Monday that a 10-year-old boy used his mother's ID and bank account to register as a player. In just over a month, he spent 58,000 yuan ($8,500) buying virtual equipment in the game.
Besides addiction, there are also concerns about the game's mature content. Some people on the multiplayer game use vulgar language that is inappropriate for children, according to He.
Li Min, a producer of "Honor of Kings," defended the game in an open letter posted online. He said he feels it's wrong to blame the game for causing addiction problems, suggesting parents need to shoulder more responsibility.  
Related: China now has a $300 billion company
He, the Shanghai teacher, agreed. "Tencent can't replace the role of parents," she said.
Tencent declined to respond to further questions about the rules. 
Earlier this year, the company introduced a parental control tracker on its WeChat messaging platform, allowing parents to monitor the time and money their children spend on mobile games, and even block the game with a single swipe. But "Honor of Kings" wasn't included. 
Related: Super Mario Run is coming to Android devices
China's gaming database CNG estimates that more than 20% of "Honor of Kings" players are under the age of 18. 
Tencent has a bunch of top mobile games in its stable -- including "Clash of Clans" and "Clash Royale." They helped it rake in more than 12.9 billion yuan ($1.9 billion) in mobile gaming revenue in the first quarter of 2017, a 57% increase from the previous year.