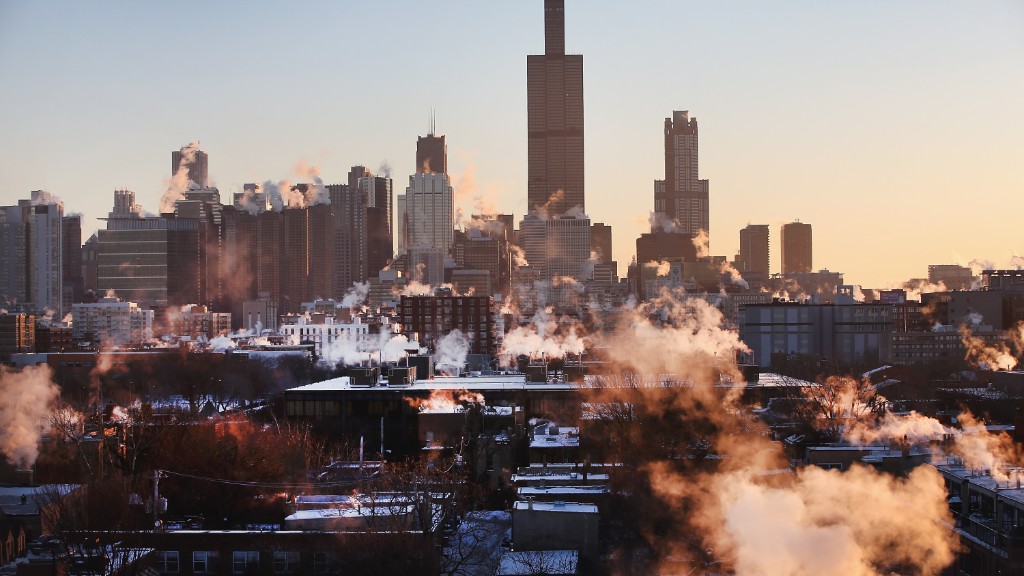 The political situation in Illinois is so dysfunctional that even Republican Governor Bruce Rauner and his wife appear to be on different sides right now.
An early childhood education foundation run by Diana Rauner put out a statement on Wednesday urging Illinois lawmakers to override her husband's veto of a budget compromise that would end a two-year stalemate.
"We strongly urge the House of Representatives to now follow the Senate in voting to override the governor's veto," said a joint statement by the Ounce of Prevention Fund, where Diana Rauner serves as president, and another group, called Illinois Action for Children.
The organizations say the budget deal would end a painful impasse and provide significant funding to early childhood programs, such as preschool for children ages 3 to 5, and an assistance program that helps low-income, working families find child care.
"We hope the House can take one more important vote to move Illinois forward," the groups said.
Contrast that with Governor Rauner's dramatic warning that the budget deal is a "disaster."
"This is not just a slap in the face of Illinois taxpayers, this is a two-by-four smacked across the forehead of the people of Illinois," the governor said on Wednesday.
Related: How Illinois became America's most messed-up state
Governor Rauner complained that the budget deal calls for a 32% tax hike but offers no methods to reform the state's unsustainable spending that led to the budget crisis.
"This tax hike will solve none of the problems," he said.
The governor's office declined to comment on his wife's foundation urging lawmakers to override his veto.
Diana Rauner did not sign the statement released by the Ounce of Prevention Fund. However, Megan Meyer, a spokeswoman for the Ounce of Prevention Fund, confirmed to CNNMoney that Rauner remains the president of the foundation, which describes itself as a "public-private partnership that prepares children for success in school and in life."
Asked why Diana Rauner wants lawmakers to oppose her husband's veto, Meyer explained that the Illinois budget impasse has put the state's social services infrastructure "under tremendous pressure" and forced many organizations to close or reduce services.
It was not immediately clear how much funding the Ounce of Prevention Fund receives from the state, but the group's website said it advocates for state and federal funding for early childhood services that reach hundreds of thousands of children across the U.S.
Illinois budget watchdogs have said the lack of a state budget has crippled social services that rely on state funding, hurting everything from mental health services and domestic violence support centers to help for seniors who rely on programs like Meals on Wheels. It has also caused funding for public colleges and universities to slow to a dribble.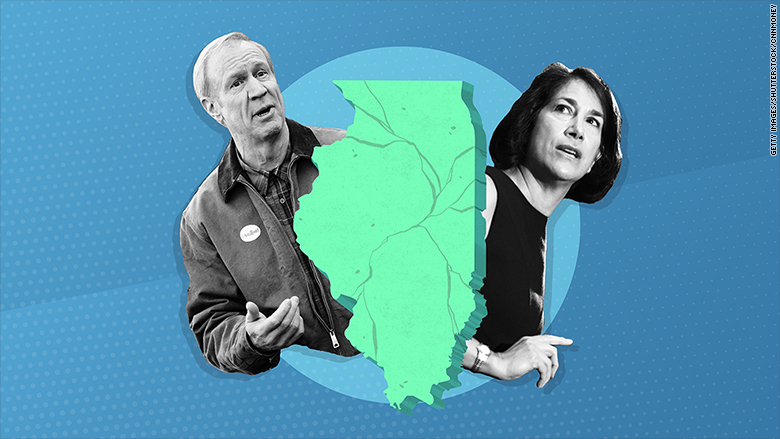 Related: Illinois may get downgraded to junk anyway
Steve Brown, a spokesman for Democrat Speaker of the House Michael Madigan, said he wasn't surprised by the support for the budget from Diana Rauner's foundation.
"Social service agencies have been destroyed by the Rauner approach," Brown said.
That could change if the House decides to override the governor's veto. A vote is expected as early as Thursday afternoon when the legislative body reconvenes.
Illinois had been hoping the budget deal would help it avoid the dishonor of becoming the first U.S. state with a "junk" credit rating.
However, Moody's warned late on Wednesday that it may downgrade Illinois anyway because the budget agreement doesn't fix the root causes of the state's epic financial mess. Moody's noted that the two-year budget standoff has caused Illinois to rack up $15 billion of unpaid bills on top of a staggering $251 billion of unfunded pension liabilities.