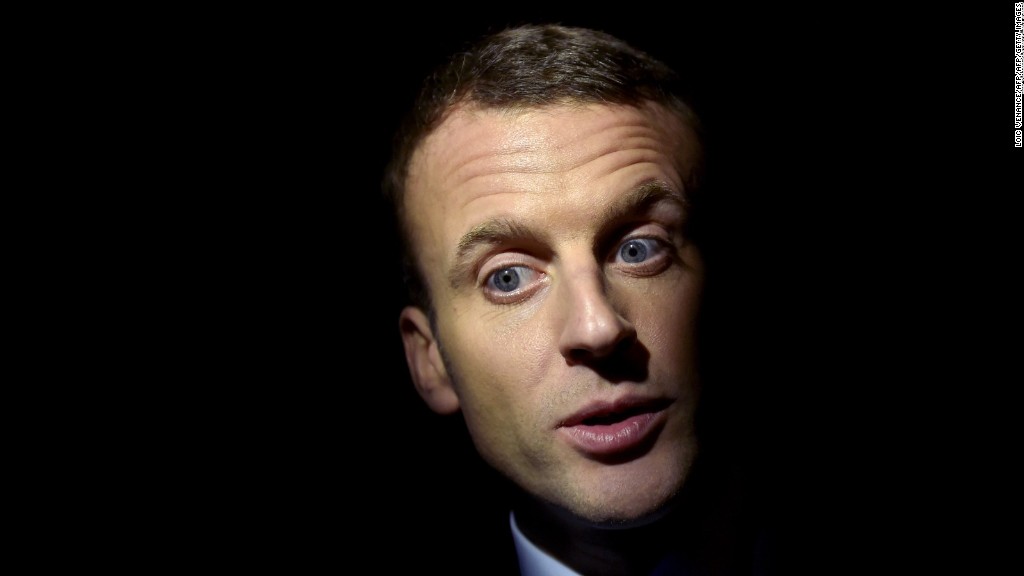 France has big, bold plans for the auto sector.
The new French government wants to end sales of gas and diesel-powered vehicles by 2040 as it fights global warming.
After that date, automakers will only be allowed to sell cars that run on electricity or other cleaner power. Hybrid cars will also be permitted.
Nicolas Hulot, the government official in charge of France's "ecological transition," said the goal would help the nation's automakers "innovate and become market leaders."
"A revolution in the mobility of everyday life awaits us," he said.
The government outlined a range of initiatives to help reach its goal, including support for the development of alternative fuels such as electricity and hydrogen. It's also planning to finance new infrastructure for charging electric cars.
The government also promised a cash-for-clunkers program to pay people who give up their old, polluting vehicles and trade up to a cleaner vehicle. It did not provide details on how the scrappage program would work.
Related: Volvo scrapping gas-only cars by 2019
French President Emmanuel Macron has been clear about his plans to promote policies to protect the environment. In a televised speech in June, he condemned President Trump's decision to withdraw from the Paris climate agreement and called on people to "make our planet great again."
He offered refuge to American scientists, engineers and citizens who were disappointed by Trump's move.
"They will find in France a second homeland. I call on them, come and work here with us, to work together on concrete solutions for our climate," he said.
Related: Why gas-powered cars aren't going away
France's move to phase out vehicles that rely solely on the combustion engine comes one day after automaker Volvo announced that every car it makes from 2019 onward will have an electric motor.
Volvo is the first traditional carmaker to fully embrace electric and hybrid production.
French drivers bought just over two million cars last year. The share of cars powered by electric, hybrid and alternative fuels is small -- about 4% -- but growing fast. Sales of those vehicles were up 25% in the first quarter of 2017.
Several factors are pushing the auto industry towards electric motors, including tougher environmental regulations and the desire for self-driving cars, which will need more electrical juice for all their computing needs.
But eliminating the gas engine altogether will be difficult.
A key reason is profitability. Tesla (TSLA) has yet to report an annual profit. Traditional automakers are making billions of dollars selling millions of gasoline-powered cars each. No one has yet figured out a way to make a profit selling electric-only vehicles.
-- Karolina Rozwadowski in Paris and Chris Isidore in New York contributed to this report.