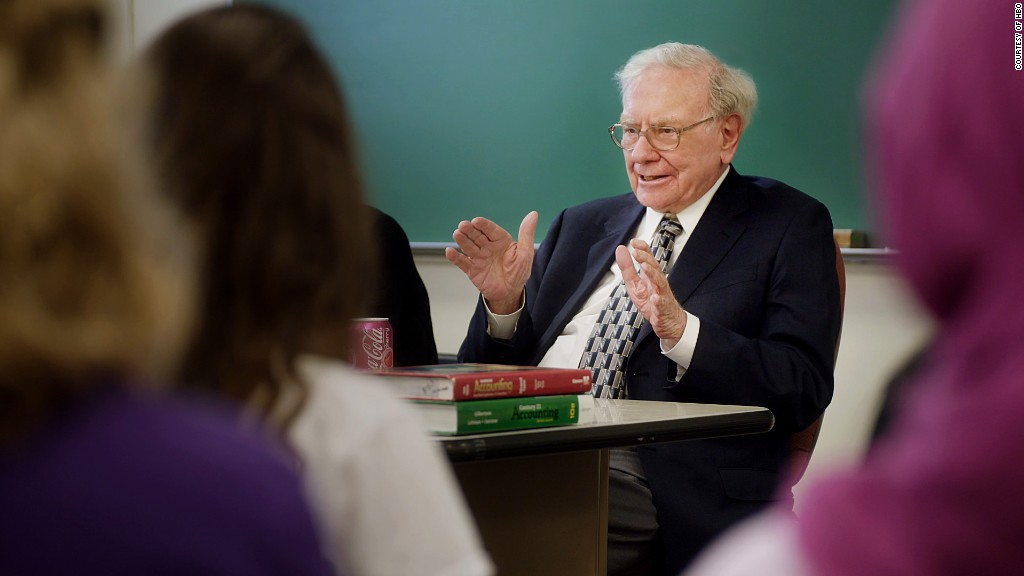 Warren Buffett has parted ways with another chunk of his massive fortune.
The Oracle of Omaha gave away $3.17 billion in shares of his holding company, Berkshire Hathaway (BRKA), on Monday, according to a company statement. Buffett has donated billions to charity every year for more than a decade.
Per usual, the stock went to the Bill & Melinda Gates Foundation, as well as four foundations with ties to the Buffett family: Buffett's education-focused charity, which is named after his late wife Susan; the Sherwood Foundation, which is chaired by their daughter; the Howard G. Buffett Foundation, which is led by his son; and the NoVo Foundation, which has Buffett's youngest son Peter at the helm.
Including the 18.6 million Class B shares donated on Monday, Buffett has given a total of $27.54 billion to these groups. (See correction, below.)
Related: Why Warren Buffett says single-payer health care makes sense
In 2006, Buffett announced plans to gradually donate all his Berkshire Hathaway shares.
It was a promise that took on a new life in 2010, when Buffett launched The Giving Pledge with Bill Gates. The initiative encourages the world's billionaires to dedicate the majority of their wealth to philanthropic causes.
As of May, 170 people had signed the pledge across 21 countries.
Correction: An earlier version of this story misstated the number of Class B shares that Buffett donated.