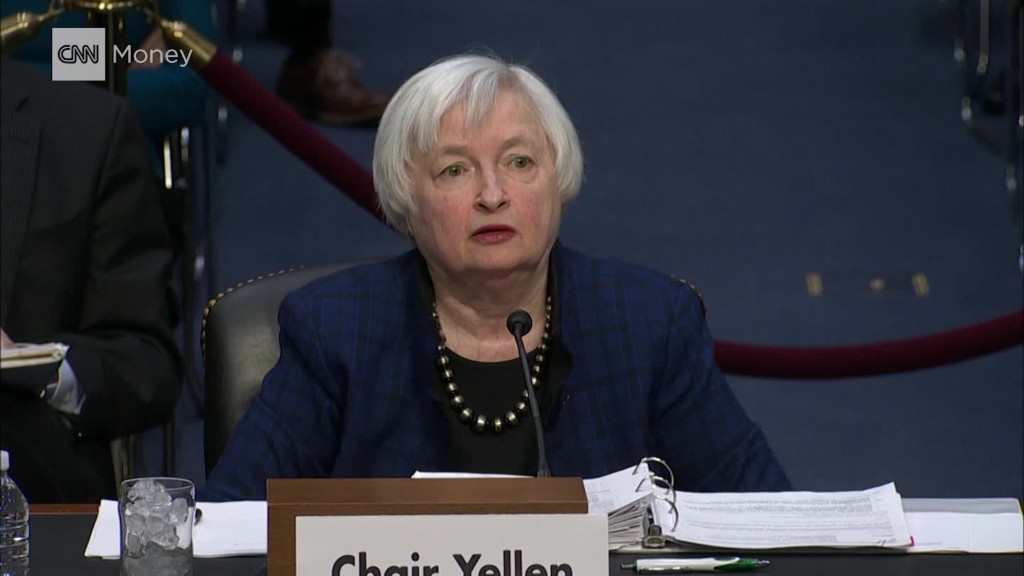 President Donald Trump has pledged to "do a big number" on the 2010 reform law known as Dodd-Frank, and now he's named his point man for the job.
On Monday, Trump named Randal Quarles, a former top Treasury Department official in the George W. Bush administration, as his choice for the Federal Reserve's vice chair for supervision post, filling one of three vacancies on the board. The president's nomination will require Senate confirmation.
Quarles is the first person to fill the role, which was created under the 2010 Dodd-Frank reform law to oversee the country's largest U.S. banks. Former President Barack Obama never nominated anyone for the job. Daniel Tarullo, the former Federal Reserve governor, who stepped down in April, served as the de facto vice chairman for supervision.
Jerome Powell has been serving as the head of the bank oversight committee since Tarullo left.
By filling the post, the Trump administration will now have an opportunity to reshape the postcrisis financial regulatory landscape. The president has repeatedly renewed his pledge to do a "major elimination of the horrendous" Dodd-Frank regulations.
Quarles has already signaled the need to take a second look at the reform law. "There are ways to redefine Dodd-Frank and other forms of regulatory policy in ways that would be beneficial to the economy," Quarles told Bloomberg Television in a November 2015 interview.
Former colleagues of Quarles, many of whom who spoke on the condition of anonymity, describe him as a "pragmatist, not an ideologue," who would take a careful approach in pursuing measures to ease the regulatory burden on Wall Street.
"He'd look at Dodd-Frank to see what works and what doesn't work," said Rodgin H. Cohen, a senior chairman of law firm Sullivan & Cromwell LLP. "We're not going to be bound by slogan. We're going to be bound on getting the right results."
Tony Fratto, a former official in the George W. Bush administration who advises on communications strategy for companies including Citigroup Inc. and General Electric, said Quarles would bring an objectivity to the role not having acted as one of the chief architects of Dodd-Frank or responsible for orchestrating the financial rescue.
"He has a very objective view on what was done during the crisis and what was done through Dodd-Frank and will apply it to the Fed's role without any prior bias," said Fratto.
Quarles, if confirmed, will play a different role overseeing bank supervision than Tarullo. Tarullo was nominated by President Barack Obama in January 2009 to serve as a primary responder in shaping postcrisis following the 2008 financial crisis. But from his new perch at the Fed, Quarles will be in a position to help steward a comprehensive review of existing regulations to find areas of improvement, rather than building it from scratch.
Before leaving his post earlier in April, Tarullo opened the door to possible changes to the reform law. He signaled out the so-called Volcker Rule, which bans the largest banks from taking risky bets with taxpayer money, as one area revisions could be made. That's at least one area of shared agreement with Quarles, who said the rule is "not well designed."
Still, Tarullo has urged his predecessor and Congress not to completely unwind the entirety of sweeping law aimed at preventing another financial crisis.
"Neither regulators nor legislators should agree to changes that would effectively weaken that regime, whether directly or indirectly," said Tarullo in a speech at Princeton University. "It would be tragic if the lessons of the financial crisis were forgotten so quickly."
Former colleagues said they expect he would work collaboratively with other governors and staff at the Fed given his prior experience in the government working on domestic and international finance issues. Quarles worked as undersecretary for domestic finance, serving as a liaison between Treasury and the financial industry between 2005 and 2006, and as an assistant Treasury secretary for international affairs from 2002 to 2005. He was also a Treasury official under President George H. W. Bush from 1991 to 1993.
Observers said he would not be the kind of person who would want to come in and turn everything upside down at the Fed. Rather, he would work collaboratively with staff in seeking regulations ripe to be pared back to stimulate economic growth -- a mantra of the Trump White House.
"His wish list will be shorter than other candidates," said the head of one Washington-based trade group, which represents some of the largest U.S. banks. "He'll probably want a limited number of reforms than others who have been considered for the position, but he'll be better positioned to get the ones he want."
Quarles has endorsed against "arbitrarily taking an ax to big banks and irreparably damaging the economy," according to March 2016 editorial in the Wall Street Journal, co-written with Lawrence Goodman, president of the Center for Financial Stability. The two men also made the case against a "dramatic increase in bank capital."
He also worked with private equity firm Carlyle Group for a number of years. He would be the second of seven governors to be a veteran of the private-equity firm. Jerome Powell was a partner at the firm between 1997 and 2005.
Observers noted his private equity experience would bring fresh eyes to systemic risk issues by looking beyond the biggest banks.