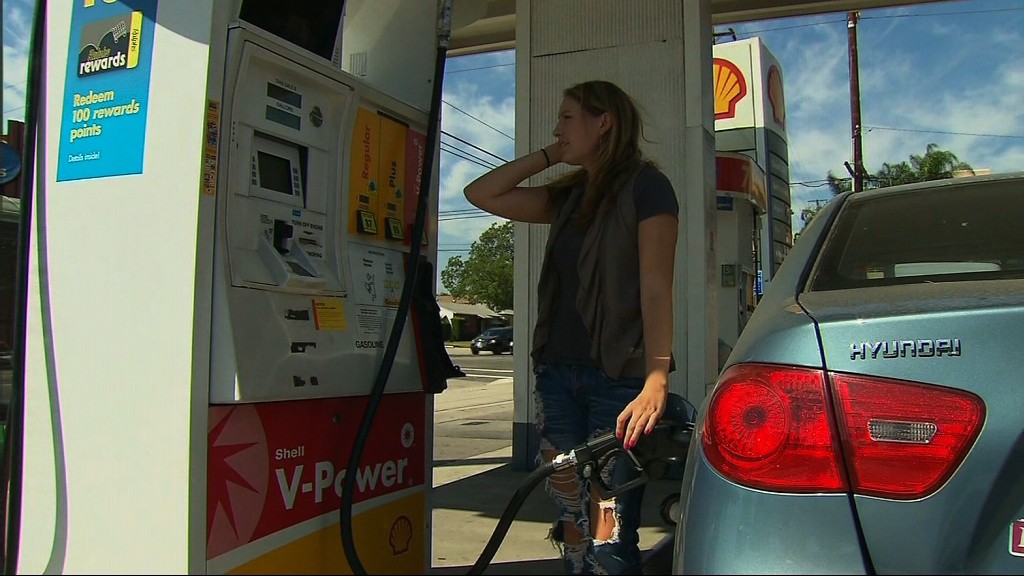 U.S. oil production is booming. The next step: conquering the export market.
Increased shale production will transform the U.S. into one of the world's top oil exporters in just a few years, according to a new forecast by the consultancy PIRA Energy Group.
PIRA estimates that American crude exports will grow to 2.25 million barrels a day by 2020, a four-fold increase from 2016.
The boom would put the U.S. in roughly the same league as major oil exporters including the United Arab Emirates and Kuwait.
"In the years ahead, these developments position the U.S. to potentially be one of the 10 largest exporters of crude oil in the world," wrote analyst Jenna Delaney.
The major increase in supply would further undermine the strength of OPEC, which was exporting an average of 25 million barrels a day in 2016.
Saudi Arabia topped the cartel's list of exporters last year, sending of 7.5 million barrels abroad each day.
The U.S. vaulting into the top ranks of exporters would have been unthinkable even a few years ago.
The U.S. had been out of the oil exporting business for 40 years when a ban on foreign shipments was lifted in 2015. The restrictions had been introduced in 1975, two years after OPEC banned oil sales to the U.S., a move that sent gas prices skyrocketing.
Related: U.S. oil exports rise 7-fold in first 3 months
Delaney said the growth in exports will be driven primarily by increased shale production.
The industry was hit hard by a dramatic collapse in oil prices in 2014. Production declined and major oil producers were forced to scale back investment.
But the crisis made the industry stronger by forcing operators to become much more efficient.
U.S. crude production been growing steadily, topping more than 9 million barrels a day in February, according to the U.S. Energy Information Administration.
The number of rigs in operation has more doubled from May 2016.
The International Energy Agency expects U.S. crude production to grow by 780,000 barrels per day next year.