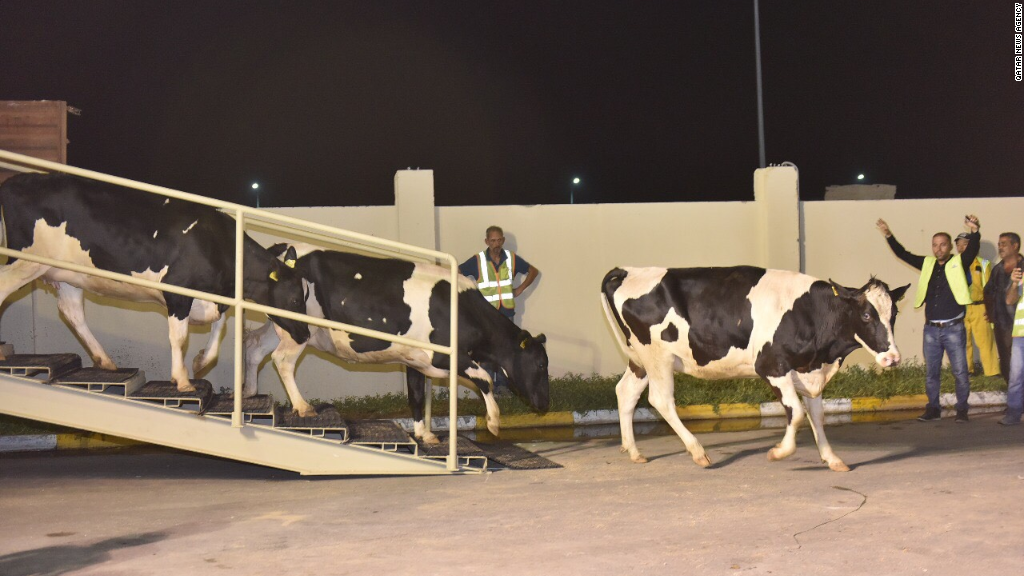 Qatar has taken delivery of 165 cows that were airlifted into the Gulf state to ease a milk shortage caused by sanctions imposed by its neighbors.
They are the first shipment for local dairy company, Baladna, which is ramping up production just weeks after four Arab states -- Saudi Arabia, the United Arab Emirates, Bahrain and Egypt -- cut off diplomatic ties.
The four states also cut transport links with Qatar. Saudi Arabia closed Qatar's only land border, cutting off vital imports including dairy products.
Baladna said it was trying to compensate for a shortage of dairy products. It said it planned to import a total of 4,000 cows to meet 30-35% of Qatar's dairy demand.
The first cows, purchased from a German supplier, arrived Tuesday on a Qatar Airways flight from Budapest, Hungary. Other cows are expected to be sourced from the Netherlands, the U.S. and Australia.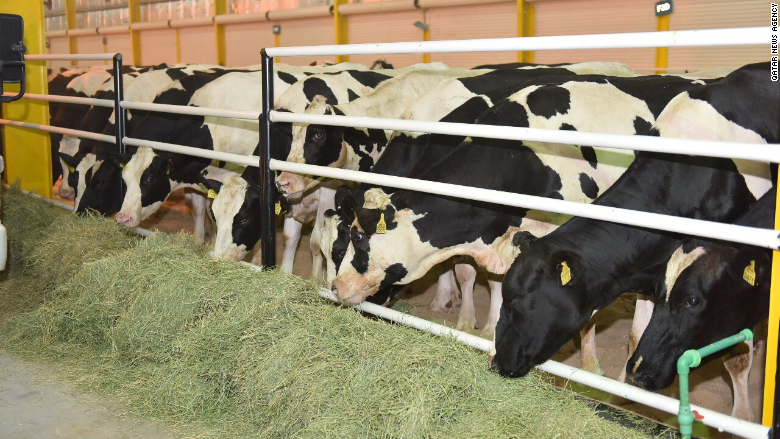 Related: Qatar wants monetary compensation for Arab embargo
Qatar relies heavily on imported food, a third of which used to come from Saudi Arabia and the UAE.
And the gas-rich state has had to move quickly to find alternatives.
Within days of the embargo, Turkish and Iranian products filled empty shelves in the supermarkets and local factories ramped up production.