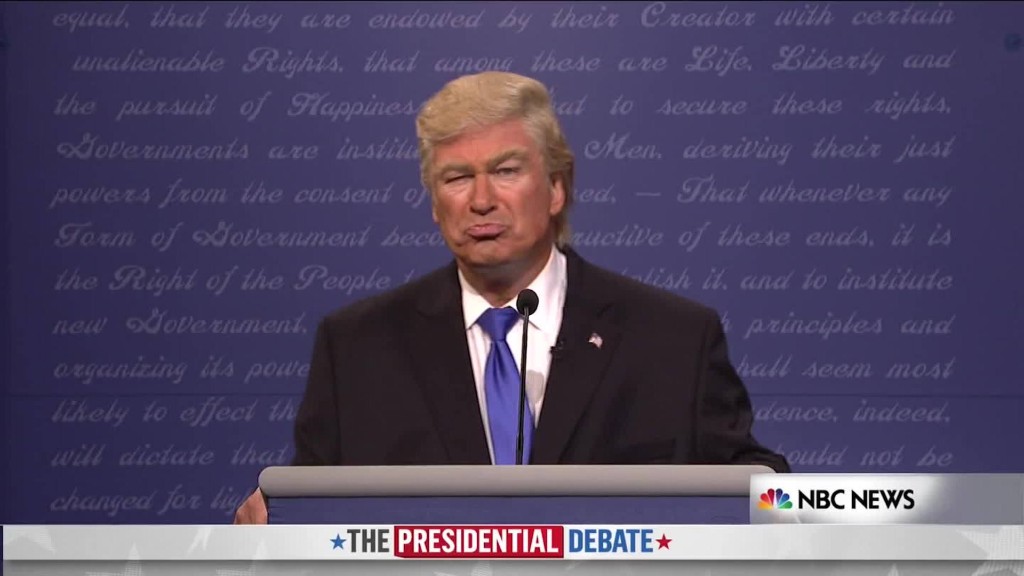 President Trump's biggest critics in late night received television's biggest acclaim on Thursday morning.
CBS' "The Late Show with Stephen Colbert", HBO's "Last Week Tonight with John Oliver", and TBS' "Full Frontal with Samantha Bee" all received Emmy nominations for the catergory of Outstanding Variety Talk Series.
Another of President Trump's staunchest critics, Bill Maher was nominated for his HBO series "Real Time." CBS' "The Late Late Show with James Corden" and ABC's "Jimmy Kimmel Live!," which found itself in the center of the health care debate in May, rounded out the category.
"Saturday Night Live," arguably Trump's most well-known critic in late night, received 22 Emmy nominations including Variety Sketch Series and for Alec Baldwin's portrayal of the President.
"It's seems pretty clear that to impress with comedy this season you had to have a point of view about what we used to call 'current affairs' and we now call the Trump Administration," said Bill Carter, a CNN analyst who has written two books about late-night TV.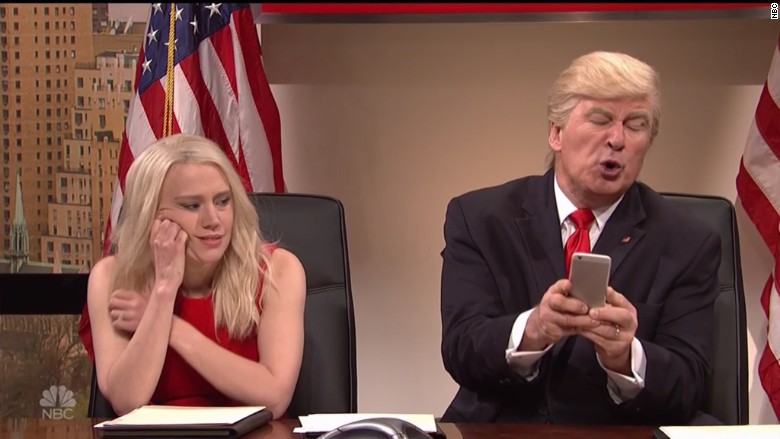 NBC's late night lineup was shut out of that Variety Talk Series category with zero nominations for "The Tonight Show with Jimmy Fallon" and "Late Night with Seth Meyers."
Carter added that Fallon might have suffered some backlash from voters when "he tousled Donald Trump's hair at a time when viewers were hoping for him maybe to drag the candidate by his hair." Trump's appearance on Fallon's show last year was largely panned by critics who said the host was too soft on the then presidential candidate.
The Television Academy still found room for "Real Time" despite Maher's use of a racial slur during an on-air interview, which led to a major backlash last month.
"The Academy has always served up love to that show, something that may also speak to the still extraordinary skill of HBO to attract Emmy noms," Carter said.
It's also surprising to see three alums of "The Daily Show" (Colbert, Oliver, and Bee) garnered nominations, but to have "The Daily Show" itself get left out of the category.
The nominations were also "a massive achievement," for CBS with both "The Late Show" and "The Late Late Show" getting nominated, Carter said.
"It speaks to the amazing comeback for Colbert, who was not nominated last year and now stands a fair chance to win," Carter said. "As for Corden, he is the closest host in style to Fallon, but has leavened it with some sharp shots at the Administration, which may have satisfied the voters craving Trump bloodletting in their comedy."