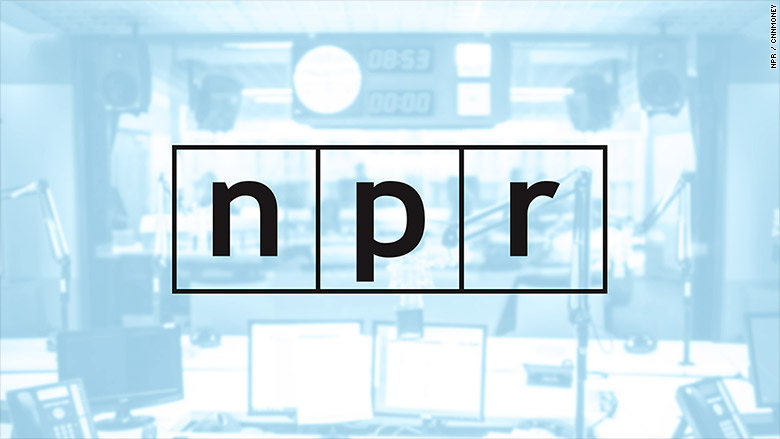 The makers of your favorite podcast could be ready to walk off the job.
National Public Radio workers could go on strike, as employees represented by the union SAG-AFTRA remain deadlocked in their latest contract negotiations.
Unionized NPR employees have been working under expired contract terms. The stop-gap agreement is set to expire at midnight Friday.
A SAG-AFTRA spokesperson said late Friday that negotiators have been at the table "all day," and they are "optimistic" that a deal will be reached.
But, the spokesperson said, workers are prepared to walk off the job. NPR's bargaining team voted unanimously Friday in favor of seeking strike authorization from the union's national board, which they'll do this weekend if nothing comes of the talks. Then, they may call for a final strike vote.
The workers argue that NPR's contract recommendations "seek to tear apart fundamental workplace rights and benefits."
One major point of contention is a proposal to pay new hires less than veteran reporters and workers. That was not well-received by union members.
"We do not want a two-tier pay system for employees who do the same job," reads a message on WeMakeNPR.org, a site backed by SAG-AFTRA. "Unequal pay, diminished benefits and gutted contract protections sabotage recruitment efforts."
Related: PBS and NPR are ready to fight budget cuts -- again
Several notable journalists and radio personalities -- including Melissa Block, Steve Inskeep and David Greene -- also signed a letter to NPR CEO Jarl Mohn, pleading with him to "intervene."
"We assume that the managers negotiating this contract have good motives and have the company's best interests at heart. But we've been shocked by their efforts to in effect rip it up," the letter, which is posted online, reads.
NPR said in a statement that discussions have been "productive" -- and management must consider NPR's economic future in these negotiations.
"[We] continue to work toward a mutually satisfactory agreement that meets the needs of NPR's employees and our operations," the organization said in a statement. "Our goal is to make this organization economically sustainable for the long-term -- and, importantly, enable NPR to invest more resources in expanding audiences, innovating its multi-platform journalism, and adding newsroom staff to meet that growth and support current staff."
The workers say their benefits are being threatened even as their work has helped bring the NPR brand to new heights.
Related: New York Times staffers stage walkout in support of copy editors
"Today, we have seen double-digit growth across all platforms, as well as a budget surplus. This is in spite of the executive ranks who have failed to secure the funding necessary to continue to allow NPR as a whole to innovate and grow," reads a message on WeMakeNPR.org, a site backed by SAG-AFTRA.
NPR -- with more than 37 million weekly listeners -- says it's as popular as ever, but it does face a potential budget constraint. NPR's biggest source of revenue comes from station dues and fees, and a portion of their revenue is from the federally funded Corporation for Public Broadcasting. President Trump has proposed to completely cut off federal funding to CPB.
NPR is a non-profit with more than 980 member stations across various cities. In addition to its radio audience, NPR distributes popular podcasts including "Planet Money," "Invisibilia" and "How I Built This."
Correction: An earlier version of this article incorrectly identified the producer behind "Serial," "This American Life" and "Radiolab." Those programs are not made by NPR. It also incorrectly explained the sources of public radio and NPR funding.