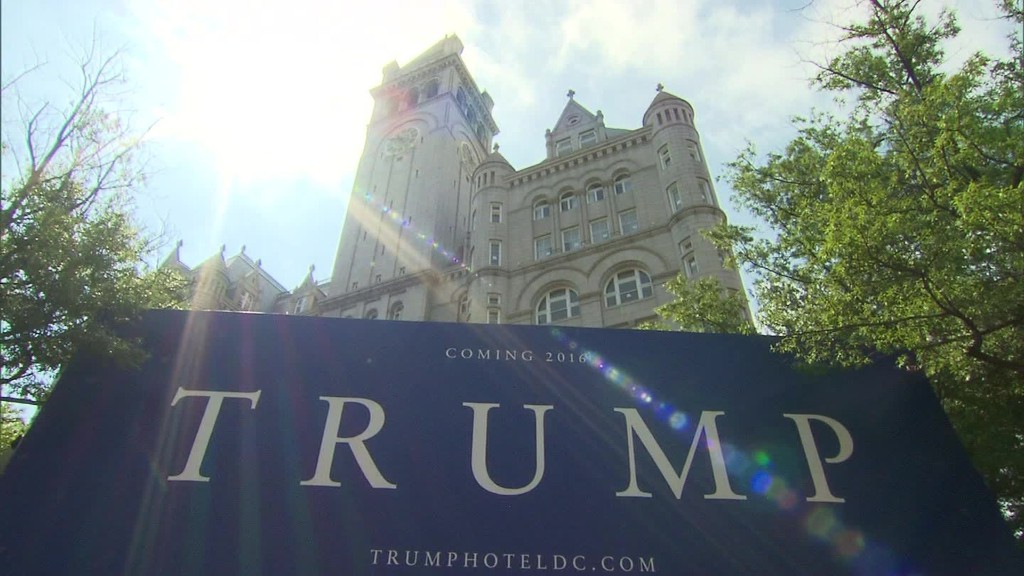 President Trump's business is once again suing to lower the tax assessment on his golf club in Jupiter, Florida.
Jupiter Golf Club, LLC, which is owned by the Trump Organization, has sued each year since 2014 over the amount of taxes it's required to pay for the property, but so far hasn't been successful at getting the value lowered.
The Palm Beach County Property Appraiser says the property has a value of more than $18 million; the Trump business said in its 2014 lawsuit that the property wasn't worth more than $5 million. The most recent suit doesn't offer a value, but it does dispute the assessor's figure.
The tax dispute by the Trump organization, however, stands in direct contrast with what Trump himself claimed the property was worth in financial disclosure records. Trump has repeatedly said it has a value of over $50 million, including in his most recent disclosures from 2017.
The effect of getting the value of the property value lowered would mean the Trump business would save about $260,000 in taxes.
Related: Trump's strategy to cut property taxes -- his own
Trump has boasted that he does everything the law allows to lower his tax bill. This latest suit keeps with his company's pattern of challenging the tax assessments on his golf courses and properties.
While it hasn't been able to lower the value of the Jupiter club, where Trump recently played a round with Japanese Prime Minister Shinzo Abe, it has succeeded in attempts at other courses.
CNNMoney has found that Trump's businesses have fought tax assessments on nearly all of its 12 U.S. golf courses. One notable exception is the course in Bedminster, New Jersey, which hasn't put up a fight about assessments. It qualifies for a New Jersey farmland tax break because goats are raised on the property.
Trump's team was able to lower the value of Trump National Golf Club, Charlotte, in North Carolina, by millions. When he purchased it, the course was valued at $24 million. A challenge got it lowered to $7.9 million.
Trump's businesses have also been able to slash millions off the value of clubs in Hudson Valley, New York; Washington, D.C., Westchester County, New York; and Miami.
The Trump Organization did not respond to requests for comment about the tax assessment lawsuit.
The Trump Organization recently lost a suit involving club members from this course in Jupiter. It was ordered to pay a $5.7 million class action settlement to former club members who sued to recoup their deposits and dues after being barred from the club while waiting for their resignations to be processed.