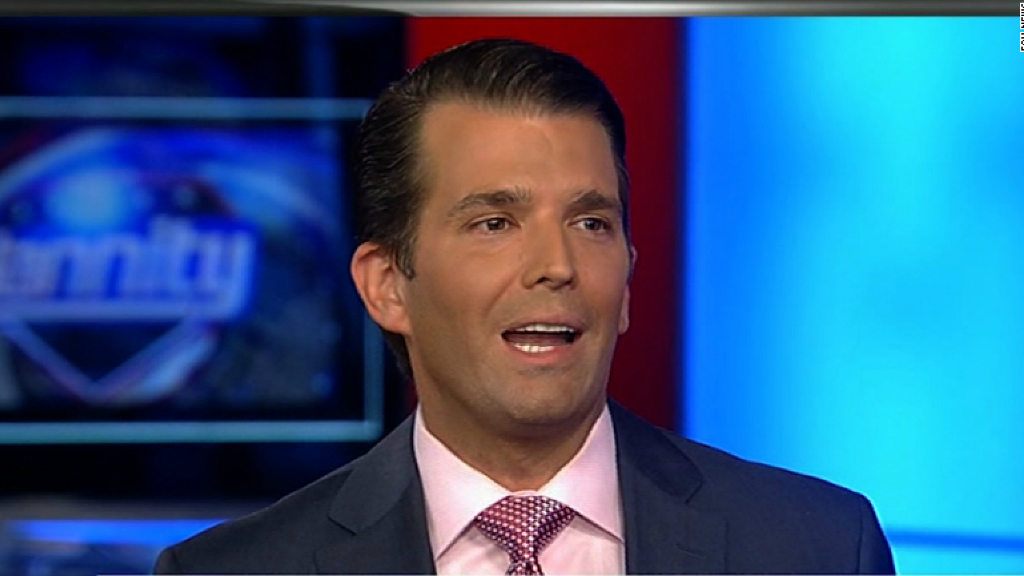 A group of House Democrats turned up the pressure on Friday in a bid to compel the Treasury Department to disclose any financial ties between Russia and President Trump, his family and allies.
Maxine Waters, the lead Democrat on the House Financial Services Committee, invoked a rarely used congressional provision that allows lawmakers to directly request information from the Trump administration.
"Unfortunately, our requests to Chairman Jeb Hensarling that he utilize the investigative powers of the committee to look into matters pertaining to Donald Trump and his financial dealings have been completely ignored," Waters told CNNMoney. "Our Republican colleagues must wake up and hold the president accountable."
Between March 10 and June 21, committee Democrats have sent four letters -- two to Deutsche Bank, one to Hensarling, and another to Treasury Secretary Steven Mnuchin -- requesting documents and answers about Russia's influence on the Trump administration.
A spokeswoman for the Democrats on the committee said no response has been received from Hensarling or Mnuchin. Deutsche Bank's counsel has also not answered questions, she said.
A Treasury spokesman told CNNMoney that the agency "takes responsiveness to congressional requests very seriously and is committed to providing useful and appropriate responses to requests from Congressional members."
A spokeswoman for Deutsche declined to comment. A spokesman for Hensarling did not respond to a request for comment.
In June, the German bank told House Democrats in a letter it wouldn't release details of its business relationship with Trump because doing so would violate federal policy laws.
Democrats have been demanding that Deutsche Bank release any internal reviews it may have conducted into loans to Trump and his family members and tied to allegations the German bank helped wealthy Russians launder billions of dollars.
In January, the bank settled charges with the government and was hit with $630 million in penalties over an alleged Russian money-laundering scheme.
Lawmakers have said the January settlement left open questions as to who may have been involved in the trading scheme, where the money was sent, and who may have benefited from the sums of money transferred out of Russia.
Friday's announcement is the latest effort by Democrats to get answers on Russia's influence on the Trump administration. It also comes days after learning the president's eldest son Donald Trump Jr. agreed to meet with someone he believed to be a "Russian government attorney" last summer after receiving an email offering him "very high level and sensitive information" that would "incriminate" Democratic presidential nominee Hillary Clinton, according to emails the younger Trump publicly released on Tuesday.
Democratic lawmakers are now trying to force GOP counterparts to say publicly whether they support investigating possible financial connections between Russian banks and Trump officials and associates.
"We will force Republicans to take votes on the record to continue from hiding facts from the American people," said House Minority Leader Nancy Pelosi on Friday.