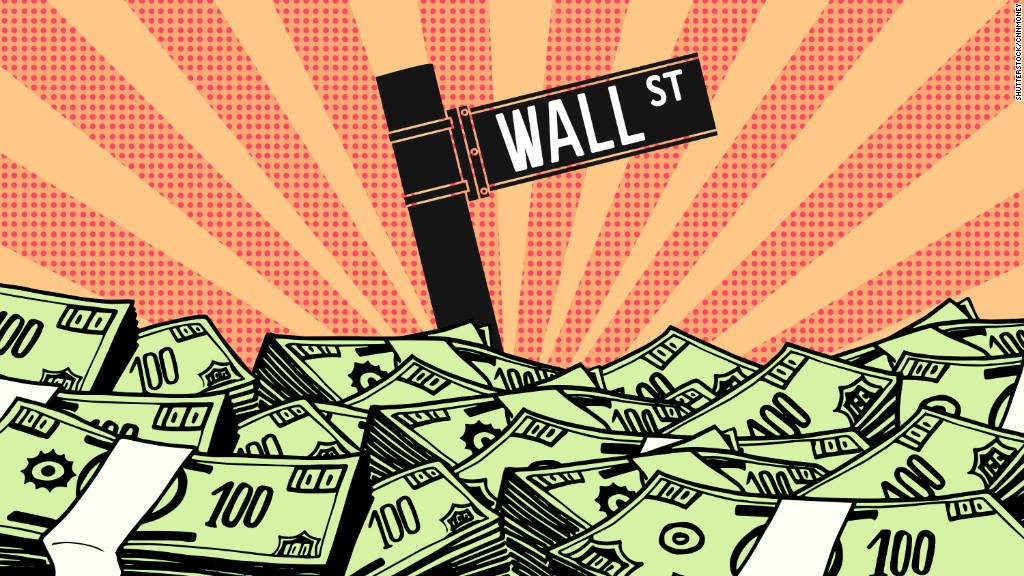 For years, Goldman Sachs has had a knack for winning even when the rest of Wall Street loses. But that golden touch seems to be fading.
Goldman said on Tuesday it suffered its worst ever quarter for trading commodities and a tough quarter in general. The elite investment bank revealed a 40% plunge in revenue compared with last year from the division that trades commodities, currencies and bonds.
Goldman's (GS) terrible trading performance sent its stock sliding 2% and triggered a flurry of questions from concerned analysts.
"We didn't navigate the market as well as we aspired to or as well as we have in the past," R. Martin Chavez, Goldman's chief financial officer, said during a conference call with analysts.
Chavez said calm in the stock market led to the precipitous decline. Stable trading can help reduce anxiety levels for mom-and-pop investors. Savvy traders, however, thrive on crazy market moves where they're able to spot great deals, and that volatility has been largely absent lately.
Goldman cemented its trading reputation in the lead-up to the 2008 financial crisis, when it made money by selling mortgage assets that turned out to be toxic. The dealings led Rolling Stone to infamously label the bank the "great vampire squid" of Wall Street.
Goldman later reached a $5.1 billion settlement with the federal government over its toxic mortgage deals.
Related: 'Stupid s***' Jamie Dimon tees off on gridlock
Goldman isn't the only big bank grappling with a trading slump caused in large part by historically low volatility on Wall Street. To be sure, other aspects of its business, like advising on mergers and acquisitions deals, are performing well.
What's surprised some is that Goldman is trailing many of its peers on trading despite its storied record.
Goldman's overall trading revenue tumbled 17% during the second quarter compared with last year. That marked the second straight losing quarter for Goldman, and the worst performance among the five big banks that have reported earnings this quarter.
JPMorgan Chase (JPM) suffered a 14% slide in trading revenue, similarly citing "sustained low volatility" as the culprit. Bank of America (BAC) and Citigroup (C) reported single-digit declines in trading revenue, while Wells Fargo (WFC) grew trading revenue slightly. Morgan Stanley (MS) is scheduled to post results before Wednesday's opening bell.
Goldman execs repeatedly blamed low levels of volatility on Wall Street and a slowdown in client trading activity for its decline. Earlier this year the closely watched VIX volatility index dropped to its lowest level since 1993.
The problem for Goldman is that its business model is linked more closely to Wall Street than many of those other banks, which have stronger ties to Main Street investments like mortgages and credit cards that do not rely on volatility.
Related: What D.C. drama? Dow hits 25th record of 2017
That's why Goldman's stock has dropped 7% this year, and underperforms many other big banks.
Goldman is trying hard to figure out how to correct revenue in its fixed income, currency and commodities division.
Goldman's trading results show that even Wall Street's golden child can't escape a tough trading environment.