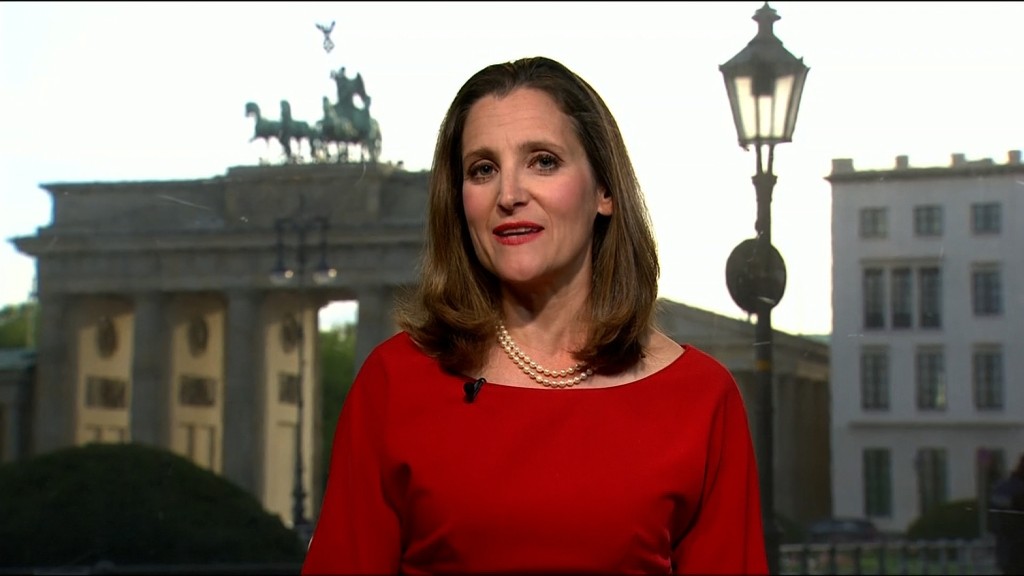 The price of lumber is soaring, and home builders are worried.
Lumber in June cost 17% more than it did just a year earlier, and it's even more expensive than during the building boom last decade.
The trade group for builders says the price and availability of lumber could soon cause problems for home buyers. In a survey in May, 21% of home builders reported shortages of the framing lumber they need, a percentage that matches shortages during the boom years.
And those shortages have gotten worse since May, according to Granger MacDonald, a Texas builder who is the group's president. He said he's heard that nearly half the members have encountered shortages.
Demand for new homes has been strong eight months in a row, said Robert Dietz, chief economist for the National Association of Home Builders. But because of more expensive lumber, the prices for some homes will go up while they're being built, and other builders working under contract will take losses, MacDonald said.
"It's not good for anyone," he said. "It's going to slow the housing recovery, slow the overall economy."
Related: Trump spells out his wish list for a new NAFTA
Strong demand is one reason for rising lumber prices. Housing starts are up 3% this year compared with the same period last year, according to the Census Bureau. And building permits are up twice as much, showing more building plans in the pipeline.
But the Trump administration has also proposed a tariff of up to 24% on Canadian lumber. The administration says the Canadian government creates an unfair advantage by subsidizing the lumber industry.
The trade group believes such a tariff could drive up the price of an average home by $3,000. The tariff has not been imposed, but the threat alone has driven up the price of lumber, said Rose Quint, an economist with the group.
Related: Home builders can't find enough workers
An even bigger problem is a growing labor shortage. Other government statistics show fewer unemployed construction workers were available to be hired last year than at the height of the housing boom. And unemployment has only fallen since then.
A large number of workers left the field after the housing bubble burst and are not back on the job. Many found other work or reached retirement age. In the case of immigrant labor, many returned to their home countries when things got bad during the Great Recession and have not returned.
Immigrant labor has traditionally been a major source of workers for the construction and home building industries. The Trump administration's immigration policies are seen as a major factor in discouraging foreign workers from coming here.
--CNNMoney's Patrick Gillespie contributed to this report.