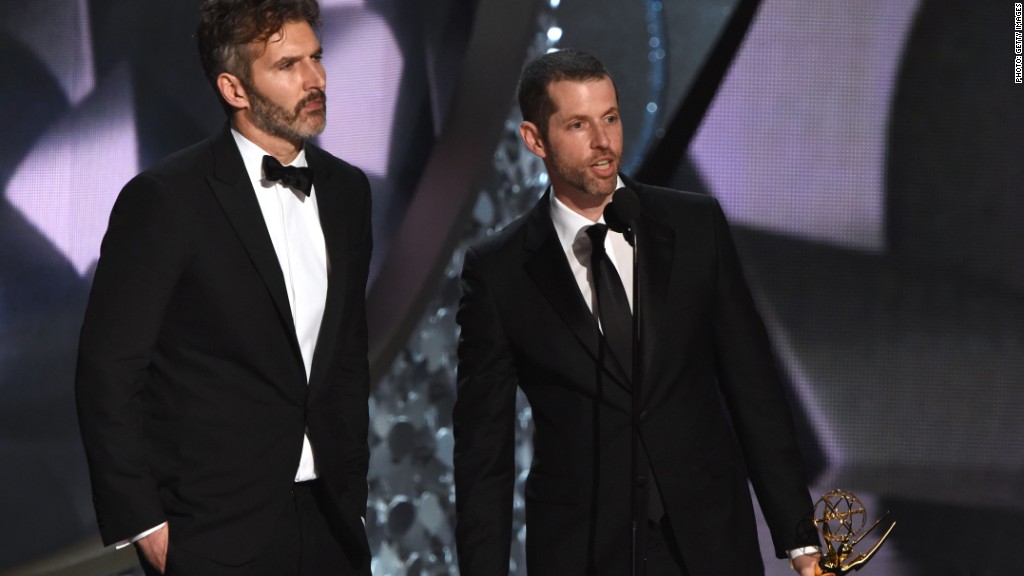 The announcement of a new alternate history drama in the works at HBO from the creators of the "Game of Thrones" television series is already spurring a war of opinions.
On Wednesday, HBO announced "Confederate," a series from David Benioff and D.B. Weiss that takes place in a reality where the southern states successfully seceded from the Union, "giving rise to a nation in which slavery remains legal and has evolved into a modern institution," according to the network's description.
The show "chronicles the events leading to the Third American Civil War," with characters ranging from freedom fighters and abolitionists to slave hunters and politicians, HBO said.
Nichelle Spellman ("Justified," "The Good Wife") and Malcolm Spellman ("Empire") are also among the executive producers.
The series is set to be Benioff and Weiss' first post-"Thrones" project and production will not begin until after the final season of "Game of Thrones."
The epic fantasy series is set to conclude after its eighth season, scheduled to air next summer.
Its departure will leave a huge hole at HBO, where the recent Season 7 premiere garnered a record 16.1 million viewers.
HBO did not provide any more information about Weiss and Benioff's approach for the new show.
Still, on social media, backlash to the idea began almost immediately, with many objectors decrying what they said was the potentially harmful nature of the premise, considering the divisions that already exist in American politics.
To HBO, the allure of reteaming with Benioff and Weiss, combined with the provocative concept, surely made "Confederate" a fairly easy sell.
Some recalled the recent cancellation of WGN's "Underground," a much-praised drama that centered on key figures involved in the Underground Railroad, in light of the "Confederate" announcement.
That series, which was axed just weeks after TV station owner Sinclair Broadcast Group agreed to buy WGN owner Tribune Media for $3.9 billion, was seen as a breath of fresh air as it explored -- not exploited -- people from black history.
At the time, Tribune Media president and CEO Peter Kern said the series "no longer fits with our new direction."
Despite being shopped around, "Underground" has not been able to find a new home.
The alternate history premise for "Confederate" has also drawn comparisons to a 2004 mockumentary by director Kevin Willmott, called "C.S.A.: The Confederate States of America."
The satirical film is presented as a Ken Burns-type documentary and depicts a world in which the majority of the Western Hemisphere is a land known as the Confederate States of America.
On television, alternate history remained a dormant genre until Amazon premiered "Man in the High Castle" in 2015. The show was based on the Philip K. Dick novel about a world in which the Axis powers won World War II.
CNN has reached out to HBO for further comment. (HBO, like CNN, is a unit of Time Warner.)