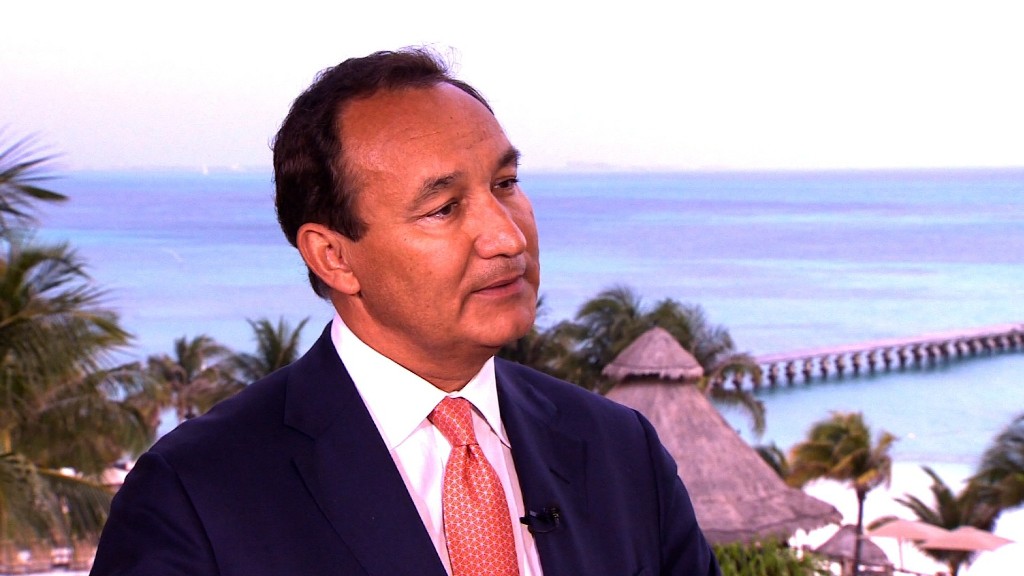 United appears to have learned its lesson on bumping.
The airline is booting fewer passengers from its planes against their will in the wake of a passenger-dragging incident that lit up social media in April. Involuntary bumps, which occur when a plane is overbooked, are down 85% in the past few months, according to CEO Oscar Munoz, who announced the stat on the company's second quarter earnings call.
United (UAL) was castigated online after a passenger was dragged off a plane, bloodied and screaming, to make room for commuting crew members. Video of how Dr. David Dao was treated quickly went viral.
Related: The 10 things United is doing to avoid another dust-up
The airline has since enacted major reforms.
United employees can now offer fliers up to $10,000 as an incentive to voluntarily give up their seats on an overbooked plane. The carrier also pings passengers before flights, during automated check-in or on its app, to see if they want to give up their seat in exchange for compensation.
The effect has been sizable. Last month, United reported that involuntary bumping was down 79% in May compared to 2016.
Overbooking flights is a regular practice among airlines, which want to make sure all the seats on its planes are full. Other factors can cause bumping, too: Sometimes air marshals need a seat on the plane, or the carrier had to switch to a smaller jet at the last minute.
Related: United had a strong second quarter despite Dr. Dao debacle
But the Dao episode has made bumping deeply unpopular. After the incident, Southwest (LUV) said it would end overbooking altogether. Delta (DAL) said it would also start offering passengers up to $10,000 to give up their seats on overbooked flights.
Munoz also said Wednesday that the airline plans to revamp its social media team next quarter to be more "agile" in its response to online complaints.
Despite the PR fallout from April, United posted strong sales and profits for the three months ending in June on Tuesday.
Still, shares are down more than 5% Wednesday on news that the company expects third quarter profit margins to shrink.