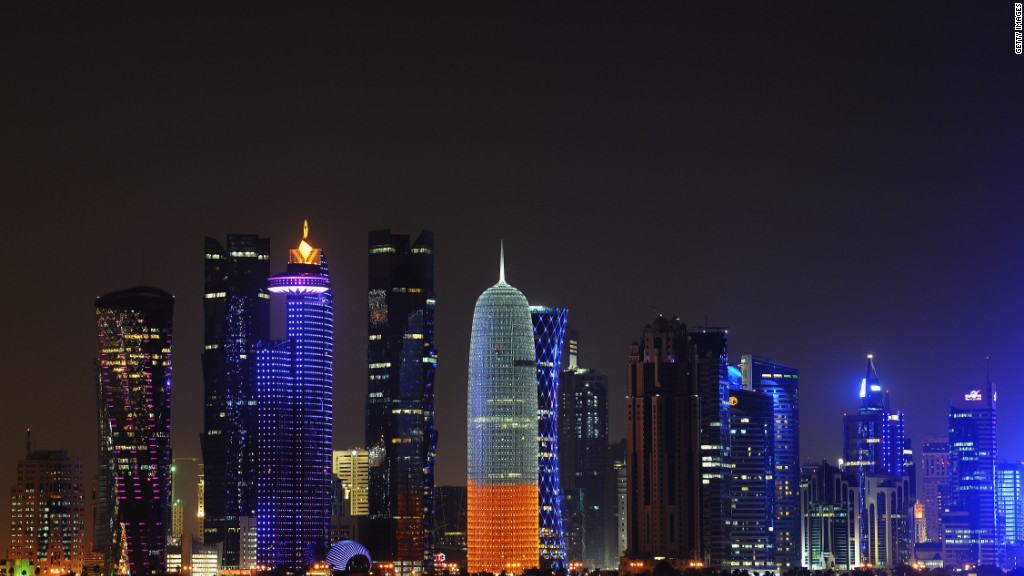 Soccer fans in some Arab states could miss out on some of the world's biggest games... for years to come.
A Qatar-based sports channel officially banned in Saudi Arabia and the United Arab Emirates has won exclusive rights to broadcast soccer's most prestigious club competition -- the UEFA Champions League -- in the region until 2021.
UEFA confirmed it had awarded the rights to BeIN Media, which already holds the rights to the 2017/18 season.
Qatari channels, including Al Jazeera, are blocked in the UAE and BeIN's satellite receivers are banned in Saudi Arabia and Bahrain.
Those countries, together with Egypt, have been leading a bid to isolate their Gulf neighbor in a dispute over regional security. They cut diplomatic ties and transport links with Qatar last month, accusing it of funding terrorism. Qatar has denied the accusations.
The Quartet of states has presented Qatar with a list of demands they say it must meet in order to restore normal ties.
Isolated Qatar is defiant. What happens next?
BeIN Media, which also holds exclusive regional rights to other European tournaments such as Spain's La Liga and Italy's Serie A, said it wasn't worried about the impact on its channels.
"These are challenges that we are facing. We still have a significant base in Saudi Arabia and they have ways of continuing to watch the service," deputy CEO Yousef Al-Obaidly told CNNMoney.
"Besides these four, we have another 20 countries where we broadcast. If we lose, we compensate somewhere else."
BeIN Media also holds the online streaming and mobile rights for UEFA competitions. Its websites are also blocked in the UAE and Saudi Arabia.
Related: Qatar Airways fires back at Arab neighbors with 'no borders' ad
That will make it hard for fans to follow the progress of Manchester City in the Champions League. The English club is owned by a member of Abu Dhabi's ruling family and sponsored by Etihad airline.
Qatar is showing no signs of meeting the Gulf states' conditions for ending the boycott. The demands include closing Al Jazeera, reducing diplomatic ties with Iran, and halting the construction of a Turkish military base in Qatar.
Qatar's ambassador to the United States told CNN on Wednesday that his country could live under the embargo "forever."