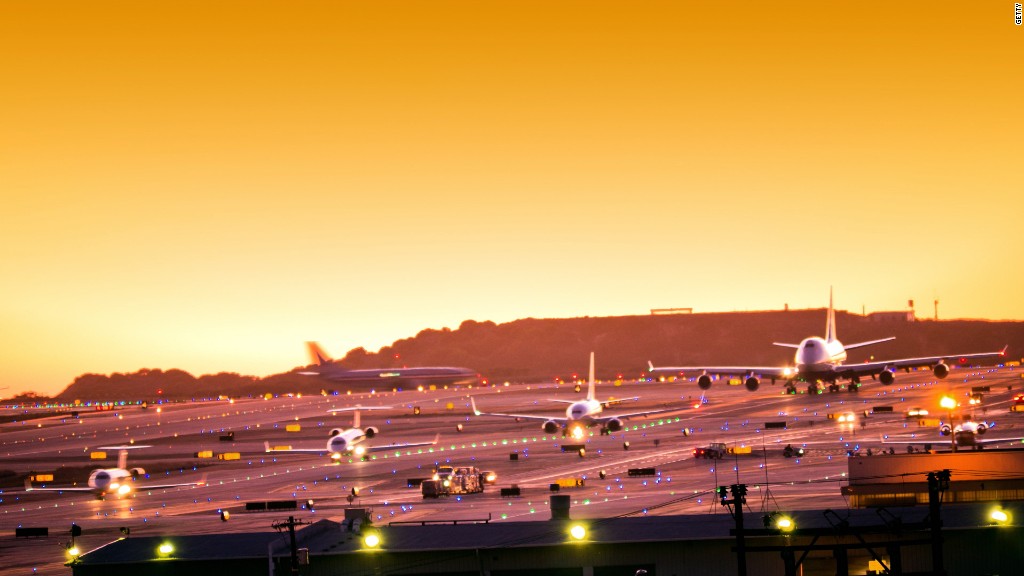 These days just about every marketing campaign is geared toward Millennials. So it was only a matter of time until the generation got its own airline.
Air France on Thursday announced it will launch Joon, a new airline-inside-an-airline geared towards anyone born after 1980. Joon will be "aimed at a young working clientele, the millennials (18 to 35 year-olds), whose lifestyles revolve around digital technology," a statement said.
Details about the new carrier are scant, save for millennial marketing buzz words. But it will start flying European routes from Paris Charles de Gaulle Airport in the fall and expand to long-haul flights in mid-2018, the airline said.
Related: When Millennials are the boss
"This new brand has been entirely designed to meet their requirements and aspirations, with an authentic and connected offering that stands out in the world of air transport," the airline said in a statement.
The airline described Joon as "a lifestyle brand and a state of mind."
Without elaborating, the airline said Joon won't be a traditional low-cost airline, but it will reflect the experience of flying Air France. The company said more details are coming in September. A spokeswoman for the airline said 40-year-olds will also be allowed on-board.
The French carrier will use a combination of single-aisle Airbus A320s and long-range twin-aisle A340s and A350s.
Related: The struggle is real for Millennial homebuyers
Air France-KLM Group (AFLYY) is hoping to differentiate its new airline-inside-an-airline from those of its European competitors. Joon did unveil its hip new uniform design, which resembled a team shot from a new Silicon Valley app start-up.
The uniforms are a break from airline tradition. Joon's flight attendants will sport a hipster casual design, complete with ankle pants and white sneakers as well as blazers with rolled up sleeves and polo shirts buttoned to the top button.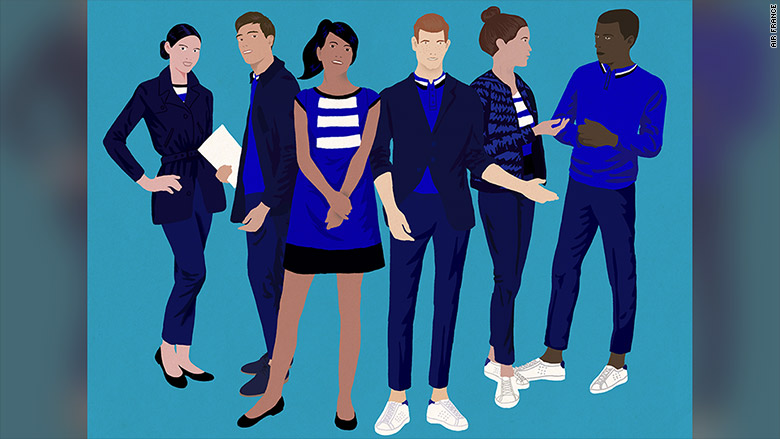 In addition to going after the 18 to 35-year-old set, Air France-KLM aims to compete with the onslaught of long-haul and low-cost airlines in Europe as well as the large Middle Eastern airlines that are eating into its market share.
Related: It's a golden age for affordable flying. No really
British Airways' parent company also recently launched its own no-frills airline called Level. The carrier wants to fend off competition from Norwegian Air Shuttle, which has opened a spate of new U.S. routes from its bases in London, Paris and Barcelona.