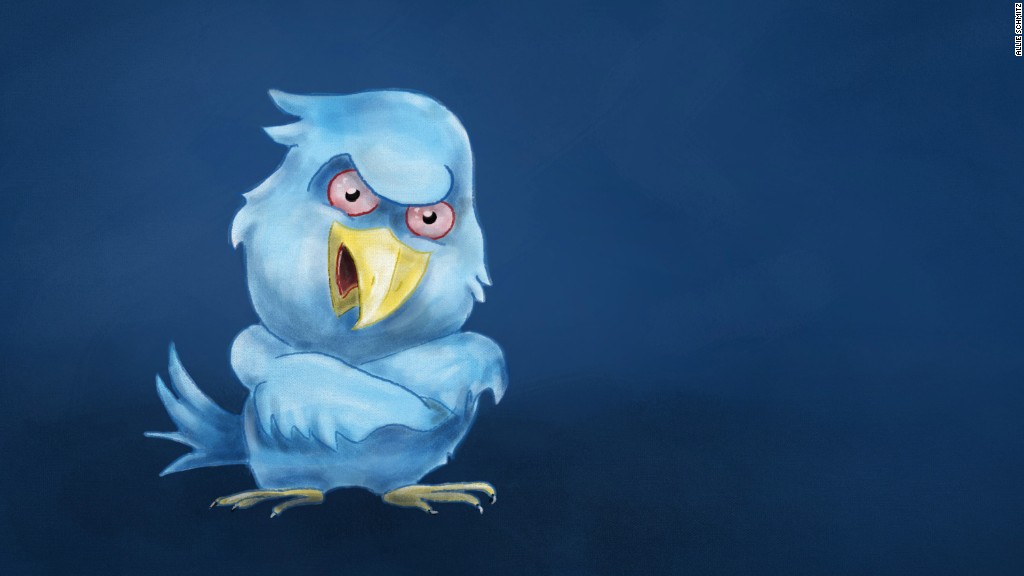 Twitter's battle to crack down on online harassment is far from over, but it's making some strides.
The company said on Thursday it takes action on ten times as many abusive accounts each day compared to one year ago.
"While there is still much work to be done, people are experiencing significantly less abuse on Twitter today than they were six months ago," wrote Ed Ho, Twitter (TWTR) GM of consumer product and engineering, in a blog post.
Ho said the social network restricts or suspends thousands of more abusive accounts every day.
While Twitter has struggled to moderate its platform without infringing on its users' freedom of speech, it has doubled down on combating trolls on the platform since January. It introduced new tools for users, such as more muting options and collapsing potentially abusive replies. It also started restricting the accounts of users demonstrating abusive behavior.
Related: Twitter says Trump's tweet doesn't violate its rules
Users who are switched to a limited account mode are notified about their problematic behavior -- and the measure seems to be helping. For example, users put into this limited bucket generate 25% fewer abuse reports. About 65% of limited accounts are suspended just once.
Twitter declined to release additional data on its progress, so it's unclear how widespread abuse remains on the platform. The company has been criticized for lack of transparency in handling abuse reports related who it decides to take action against and when.
Twitter isn't alone in serving as a hotbed for online harassment. A study from Pew Research Center released this month revealed the issue is as pervasive as ever. Four in ten U.S. adults say they've been harassed online.