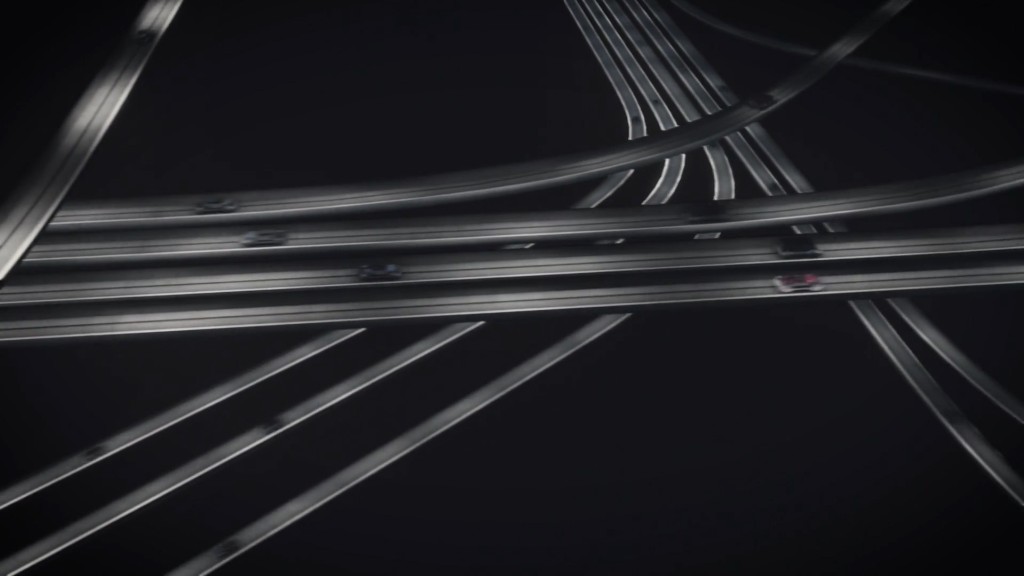 New York to DC in half an hour.
Elon Musk -- the serial entrepreneur who heads Tesla (TSLA), SpaceX and now The Boring Company -- says he "just received verbal [government] approval" to build a new underground hyperloop network that can shuttle commuters between the two cities, about 230 miles apart, in 29 minutes.
He made the announcement on Twitter, declaring his new super-fast transportation network will also have stops in Philadelphia and Baltimore, as well as "up to a dozen or more entry/exit elevators in each city."
The announcement sparked lots questions: Musk didn't say what government official gave him a "verbal" OK for the project, and it's not clear that anyone would have the ability to sign off on such a project single handedly, much less verbally. Moreover, acquiring all the state and local permits necessary to build a hyperloop would undoubtedly be a complex, time consuming task.
Musk admitted as much later Thursday, tweeting that there's "still a lot of work needed to receive formal approval."
When asked about Musk's tweets, a White House spokesperson said: "We have had promising conversations to date, are committed to transformative infrastructure projects, and believe our greatest solutions have often come from the ingenuity and drive of the private sector."
The Department of Transportation declined to comment and referred questions to the White House.
The Boring Company -- the tunnel-digging firm that Musk launched earlier this year -- will apparently handle at least the digging portion of the project.
The company appeared to walk back Musk's declaration of "verbal approval" in a separate statement issued later Thursday, saying instead that the company has received "verbal support" from the government.
"The Boring Company has had a number of promising conversations with local, state and federal government officials. With a few exceptions, feedback has been very positive," the statement reads, "and we have received verbal support from key government decision-makers for tunneling plans, including a Hyperloop route from New York to Washington DC."
The company added that it expects to cinch all the "formal approvals necessary to break ground" by the end of the year.
Even if the ultra-high speed rail does receive all the required approvals, it's not clear who would build the hyperloop rail system.
While the hyperloop is Musk's idea, he hasn't taken on the project personally. Rather, he challenged other inventors to create it -- and a couple of companies have cropped up to tackle the challenge, most notably, Hyperloop One.
Related: All the quirky details you need to know about Elon Musk's Boring company
The Boring Company was established by Musk earlier this year to build a web of traffic-beating tunnels under Los Angeles, through which cars can travel up to 130 miles per hour on metal skates.
So far, The Boring Company has spawned many puns, but not much progress in terms of reaching Musk's goal in L.A. The company has just one tunnel-digging machine, which Musk said was purchased "second hand," and so far it's only dug a small distance beneath SpaceX-owned property in Hawthorne, California.
Musk's plan for the L.A. tunnel network is different than the hyperloop, which is a ultra high-speed raillway meant for long-distance traveling at much higher speeds.
But Musk said during a TED conference in April that his hyperloop idea dovetails nicely with his new tunnel-boring endeavor.
He mentioned an East Coast hyperloop at that conference, saying "If you were to do something like a DC-to-New York hyperloop, I think you'd probably want to go underground the entire way because it's a high-density area."
Musk added that his tunnel digging process wouldn't disturb people above ground.
"You're going under a lot of buildings and houses, and if you go deep enough, you cannot detect the tunnel," he said.
Musk also tweeted about even bigger ambitions to build a hyperloop between Los Angeles and San Francisco and another in Texas.
Both hyperloop and Musk's LA tunneling idea are longshots -- but Musk does have a flare for bringing the impossible to life.
There were plenty of naysayers when he announced plans to build a reusable rocket -- but SpaceX stunned the world in 2015 when it became the first to successfully guide a rocket to a safe landing after an orbital launch. The company has now done that more than a dozen times.
And earlier this year, Musk to his plans for reusing rockets a step further when he sent one back into space.
--CNN Tech's Matt Mcfarland and CNN's Rene Marsh contributed to this report