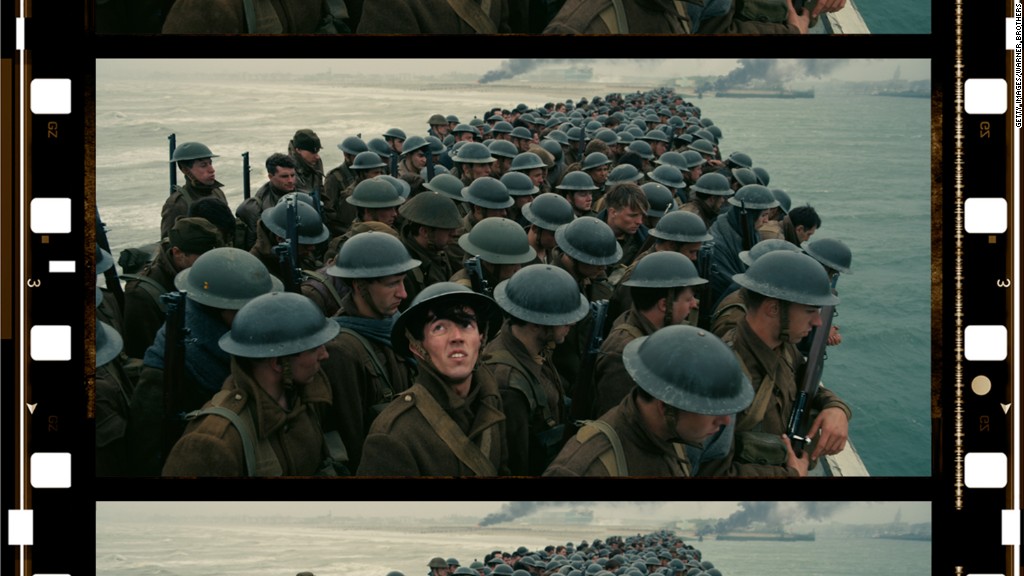 Is the news out of the Trump White House giving us all FOMO (fear of missing out, that is), and making it impossible for other stories to be in the spotlight? CNN media reporters Oliver Darcy and Frank Pallotta talked about that with Brian Stelter in the most recent Reliable Sources podcast.
The two discussed the major media storylines of the week, including the live broadcast of O.J. Simpson's parole hearing on multiple networks.
Nielsen reported that a mere 13 million people tuned in across the country, a sharp decline from the 150 million viewers who in 1995 watched Simpson's murder trial verdict being announced.
By comparison, James Comey's Senate testimony on June 8 drew in nearly 20 million viewers across 10 networks. Something about the Comey hearing made it feel like a "season finale," Pallotta told Stelter, an event that "had everyone glued to their screen for hours," Darcy added.
In times when Washington is a source of intrigue and mystery, people are engrossed by the breaking news cycle more than they are by their favorite TV series or other forms of entertainment. Darcy asked: "Who has time to watch Netflix, when the best show is on cable news?"
The paradox of choice
A constant stream of push alerts and late-evening scoops prevents people from getting into any other shows than those covering the events in real time, Darcy said. Coincidentally, there has been a decline in the average viewership time on Netflix from 206 minutes per user in March to 179 in June, according to Verto Analytics.
Other reasons why we may be watching less Netflix, even though the streaming service added 5.2 million subscribers in Q2 this year, may have to do with the overwhelming amount of content offered by on-demand platforms.
Netflix and other on-demand services are starting to have some of the same issues as the cable networks they set out to replace: they are oversaturated, Pallotta argued.
The familiar experience of aimlessly browsing through countless viewing options often leads users to replay their favorite shows, rather than taking a chance on a new title, said Pallotta.
"If someone is not telling me what to watch on Netflix, I don't know what to watch," he said.
If you only have time for one summer movie...
A good antidote to streaming indecision, and to breaking news addiction, is to ditch the couch and the smartphone and catch a movie in theaters, the two media reporters suggested.
Among the highlights of the summer is Christopher Nolan's critically acclaimed "Dunkirk", a war movie that was shot almost entirely using IMAX cameras and 70mm film, a technology first pioneered in the 1950s. It makes for larger, brighter images, and for a unique viewing experience when the movie is watched in theaters.
The point was for moviegoers to "experience VR without goggles," Pallotta said. He called the movie "very technically impressive" and "an achievement."
Other recommended flicks are "Baby Driver," a great example of "popcorn fare," as Pallotta put it, and "Atomic Blonde," a spy thriller with Charlize Theron set to hit the theaters on July 28th.
Al Gore's "An Inconvenient Sequel," part two of his documentary on climate change released in 2006, is also debuting on July 28.
The subject of climate change was as controversial then as it is now, especially after President Trump's decision to pull out of the Paris climate accord in June -- a development that forced the documentarians to make last minute additions to the film.
In an increasingly polarized America, where day to day political scandals are distracting from long-term global crises such as climate change, there's a concrete possibility that this sequel won't elicit the same strong reactions as the first movie did.
Will "An Inconvenient Sequel" make headlines? If so, Darcy predicts, "it's going to certainly be tied to Trump, and whether Trump responds to it." Like most things these days.
Listen to the full podcast with Frank, Oliver and Brian here, and subscribe on iTunes.