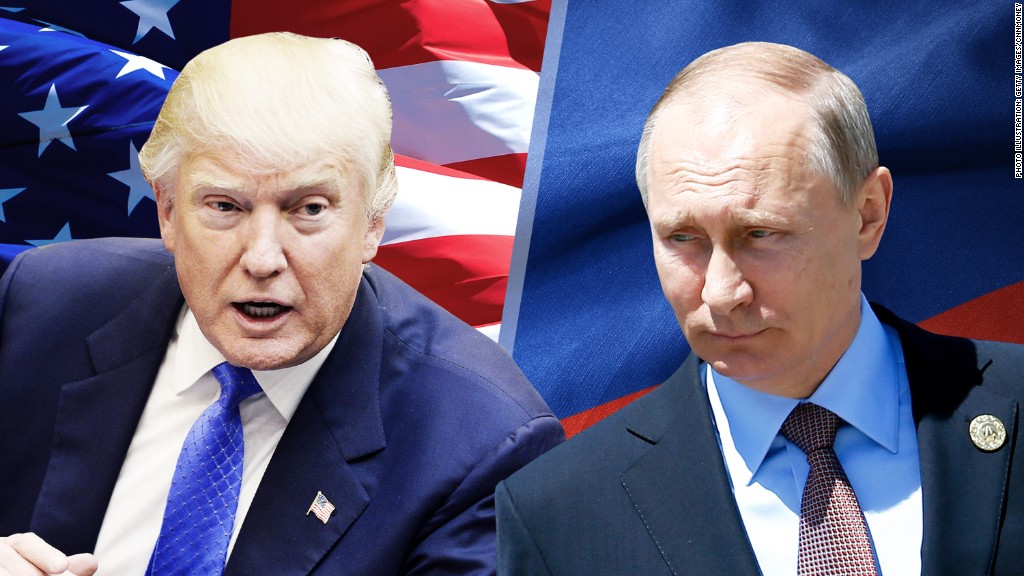 Europe is fighting mad over the possibility of new U.S. sanctions targeting Russia.
The headlines read as if Brussels and Washington are breaking up after years of coordinated efforts to punish Moscow over the annexation of Crimea.
The rift is so severe that the European Commission, which feels its economic interests are under threat, has even hinted at retaliation if Congress moves forward without addressing its concerns.
Here's what's going on:
This is a diplomatic spat that boils down mostly to one issue: Natural gas.
Despite efforts to reduce its reliance on energy imported from Russia, roughly a third of the European Union's natural gas still comes from the country.
Some of the relatively cheap gas is sent to Italy and France, but many nations in central and eastern Europe are far more reliant on supplies piped in from Russia.
Energy security is therefore highly politicized and an issue that Europe views as being off limits to interlopers -- even close allies like the U.S.
The worry now is that the sanctions being considered by Congress could hinder several key energy projects on the continent and further inflame internal EU divisions.
"The fear is that American policy would restrict the behavior of European companies and impact energy policy making within the EU," said Kristine Berzina, a senior fellow at the German Marshall Fund.
Related: Tillerson's Exxon violated Russia sanctions, Treasury says
There is one project in particular that has stoked animosity -- Nord Stream 2, a gas pipeline that would extend from Russia across the Baltic to Germany.
Opponents in the EU say the pipeline would only increase the bloc's dependence on Russian energy. But it has found support in Germany.
Both sides agree on one thing, however: The U.S. should not intervene in the dispute via sanctions or other means.
"Europe's energy supply is a matter for Europe, and not the United States of America!," said a joint statement issued in June by Germany and Austria.
That message appears to have been heard in Washington, where many lawmakers oppose the pipeline. The sanctions bill was altered over the weekend to ensure that it didn't affect the project.
But concerns about the broad economic impact of the new sanctions remain.
"This goes beyond Nord Stream 2," chief EU spokesman Margaritis Schinas said Monday. "We have [an] indication that some of our concerns are being taken into account, but further work is necessary to fully address our comprehensive concerns."
Related: U.S. tightens sanctions on Russia over Crimea
Experts say the sanctions could undermine partnerships between EU and Russian firms to develop offshore energy projects in Egypt. They could also prevent Italian and Russian companies from working together on the so-called Southern Gas Corridor, which would go through Turkey to southern EU states.
The EU has tried to reduce its reliance on Russian gas produced by state-backed industry giant Gazprom.
It has been improving pipeline connections between individual member states, and started buying more gas from other countries, like Qatar and the U.S.
Since 2014, two liquefied natural gas import terminals have opened in Poland and Lithuania, making the region open to imports from elsewhere.
The EU has also forced Gazprom to stop preventing European countries from reselling its gas, and allow customers to renegotiate the price of long-term contracts.
Still, there is a lot more Europe could do. Import data suggest that gas imports from Russia have been relatively stable since 2014, and they actually increased in 2016 as prices dropped.
Against this backdrop, moves by U.S. lawmakers that could impact energy supplies in the region are unwelcome -- especially after three years of close coordination on sanctions.
"There is a sense of loss of a partnership," Berzina said of attitudes in Europe.