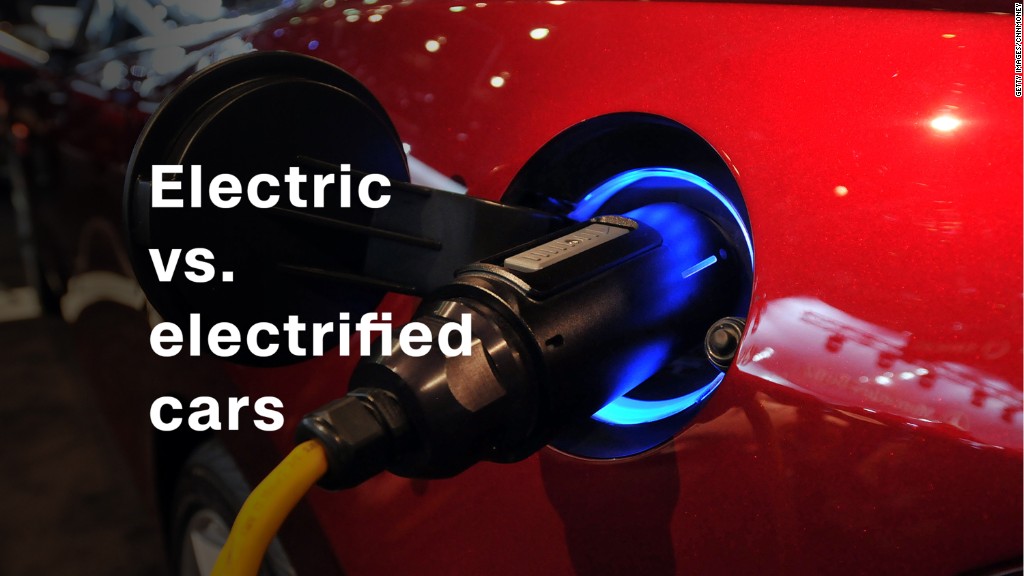 Uncertainty over Brexit hasn't stopped BMW from choosing to build its new electric Mini in the United Kingdom.
The German automaker announced Tuesday it will produce the model at an existing factory in Oxford, England that employs 4,200 workers.
There had been concerns that BMW (BMWYY) might build the new electric Mini at another facility, possibly one in the Netherlands.
The Oxford plant currently builds three Mini models.
"Today's announcement brings an end to months of uncertainty for the workers who produce a 'Mini a minute' and who have helped deliver record sales," said Unite, the union that represents BMW workers in Oxford.
BMW doesn't expect its decision to result in a significant number of new jobs at the Oxford factory. Powertrains for the model will be manufactured in Germany and then transported to the U.K. for installation.
Britain's departure from the European Union could lead to additional taxes and tariffs between the major trading partners. Europe's auto industry, which relies on complicated supply chains, could be hard hit.
BMW had to decide where to build its new model without a clear picture of Britain's future trading relationships.
"The decision to build the electric Mini in Oxford is based on that location offering the best business case under today's economic and trading conditions," a BMW spokesperson wrote in a statement.
Prime Minister Theresa May has been heavily criticized in recent weeks over her approach to Brexit.
Corporate leaders are most anxious about a scenario in which Britain crashes out of the EU without a deal, leading to major new trade barriers.
Related: Businesses aren't investing in Britain
BMW said production of the new electric Mini will start in late 2019.
Auto analysts said the decision to manufacture the new vehicles in Oxford was a positive for the U.K.
"It's good news but it would be even better news if there was a longer-term commitment to making electric powertrains in the U.K.," said Justin Cox, a director at LMC Automotive.
Ian Fletcher, the principal analyst at IHS Automotive, expects a maximum of 4,000 electric minis to be produced each year. He said the most important production decision is yet to come.
BMW must decide where to build its next generation gas and electric Minis before production starts in 2022. The company could opt to shift production if Brexit results in difficult economic conditions, he warned.
The Unite union stressed that the British government should increase investment in electric car technology.
"The government must play its part with a set of serious proposals to invest in our manufacturing future, the bedrock of wealth creation in this country," said Unite's general secretary, Len McCluskey