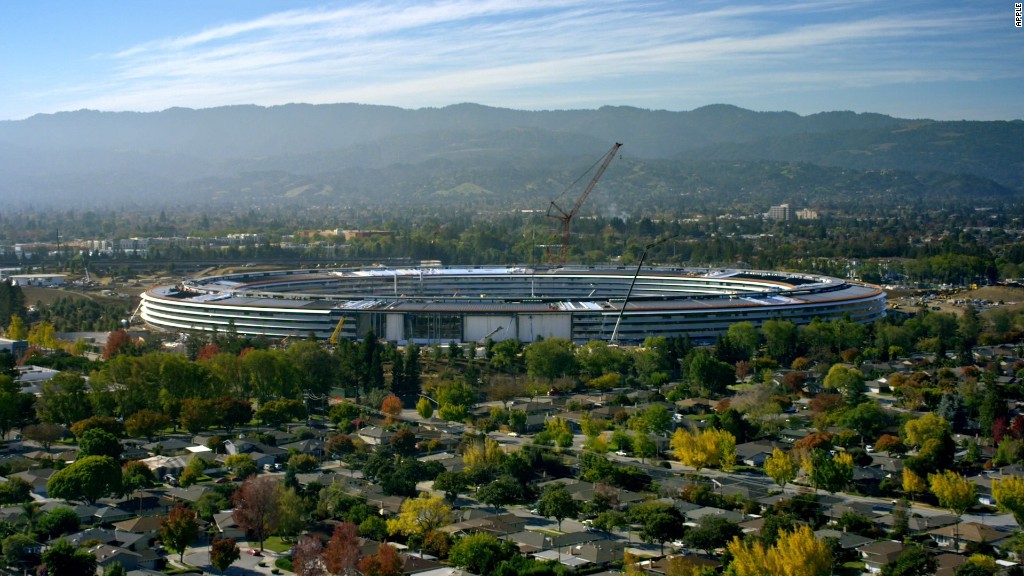 Apple typically condemns any leaks of its plans, but perhaps this time it will make an exception.
President Trump said Tuesday that Apple CEO Tim Cook has "promised" to build "three big plants, beautiful plants" in the US.
"I said you know, Tim, unless you start building your plants in this country, I won't consider my administration an economic success," Trump told The Wall Street Journal. "He called me, and he said they are going forward."
Reps for Apple did not immediately respond to requests for comment.
It's unclear where those manufacturing plants will be located, how many people they may employ and which products they might produce.
During the campaign, Trump said he would "get Apple to to build their damn computers and things in this country instead of other countries."
Related: Silicon Valley's impossible balancing act
Trump echoed the sentiment shortly after winning the election, telling The New York Times it was his goal to "get Apple to build a big plant in the United States, or many big plants."
Contrary to public perception, however, Apple does rely on some domestic manufacturing.
Displays for the iPhone and iPad are made by Corning in a factory in Kentucky. It uses cell and Wi-Fi radios made in Texas by Avago Technologies and processors made by Samsung in Austin and New York.
Apple also now manufactures the Mac Pro in Austin.
But the iPhone, Apple's flagship product, is largely assembled by hundreds of thousands of workers at Chinese manufacturers. By comparison, Apple has 80,000 employees in the U.S., much of which comes from its retail stores.
Earlier this year, Cook said Apple would put $1 billion in a fund intended to bring advanced manufacturing jobs to the U.S. Foxconn, one of Apple's biggest suppliers, is also planning a new factory in the U.S.