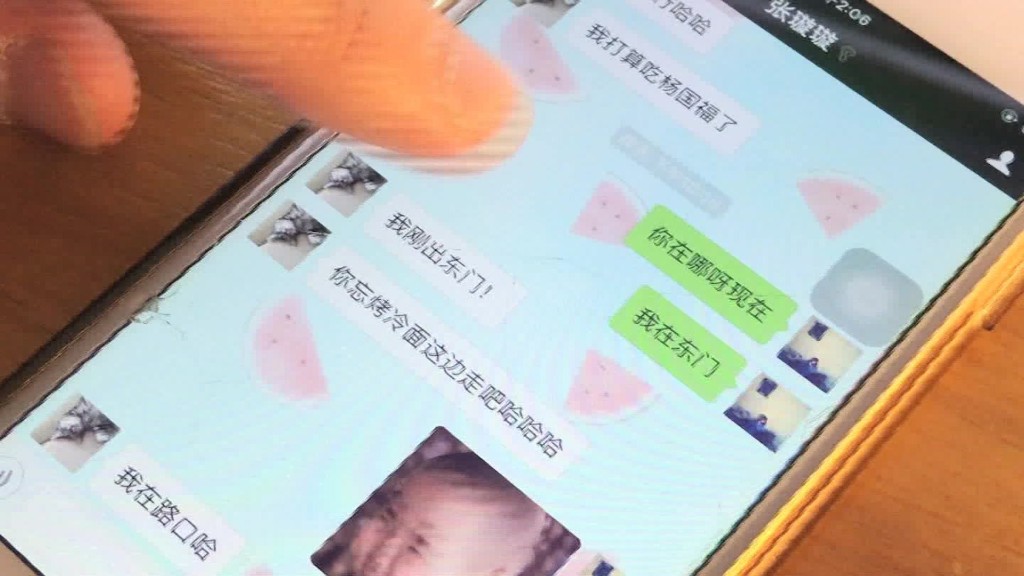 Scaling China's Great Firewall is getting a whole lot harder.
Beijing said in January it would restrict virtual private networks, or VPNs, and this month reportedly told the three big telecoms companies to block individuals' access to them by early next year.
China's regulator defended the crackdown on Tuesday, saying recent measures were part of an ongoing campaign aimed at "cleaning and standardizing" access to the internet.
"Our restrictions target service providers without licenses or operating illegally," said Zhang Feng, spokesman for the Ministry of Industry and Information Technology, at a press conference.
"Law-abiding individuals and businesses won't be affected," he said.
Related: WhatsApp is being targeted by China's censors, experts say
China's internet is tightly controlled by censors, who block access to services such as Google (GOOGL), Facebook (FB) and even the New York Times. To get around the firewall, many people use VPNs, which use encryption to disguise internet traffic.
Authorities are cracking down on local Chinese companies offering VPN services without registering properly with the authorities, said Charlie Smith of GreatFire.org, a group that monitors internet censorship in the country.
"These companies largely offer cheap access to VPNs, so in that regard, Chinese are losing an affordable way to access internet freedom," Smith said.
The ministry's comments followed widespread reports of dozens of popular China-based VPNs being shut down, and the country's largest internet provider telling corporate customers that VPNs can only be used to connect to a company's overseas headquarters.
Related: Apple yanks New York Times apps in China
The moves mean it will become increasingly difficult to find a working VPN. Soon, only technically savvy people will be able to get around China's Great Firewall, says Maya Wang, senior researcher with Human Rights Watch.
"All this means the difficulty of getting access to an uncensored, unmonitored internet is ever increasing," she said.
Beijing acknowledges, however, that China can't completely get rid of VPNs -- certainly not for businesses.
Related: China fortifies Great Firewall with crackdown on VPNs
"We have noticed the need for direct international connections by foreign trade companies and international businesses. They can apply for such services with approved providers," Zhang said.
"This is one of the rare instances when the authorities admit to the necessity of VPNs," said Smith.
The U.S. views China's censorship as a barrier to trade, arguing in an annual report that China's "extensive blocking of legitimate websites" imposes significant costs on suppliers and users of services and products.
"U.S. industry research has calculated that up to 3,000 sites in total are blocked, affecting billions of dollars in business, including communications, networking, news and other sites," according to the report published by the Office of the United States Trade Representative.
China has tightened internet censorship across the board ahead of the Communist Party's 19th Congress this fall, where a major senior leadership reshuffle is expected. A new cybersecurity law that took effect in June is expected to make it harder for foreign firms to operate in China.
-- CNN's Steven Jiang contributed to this report.