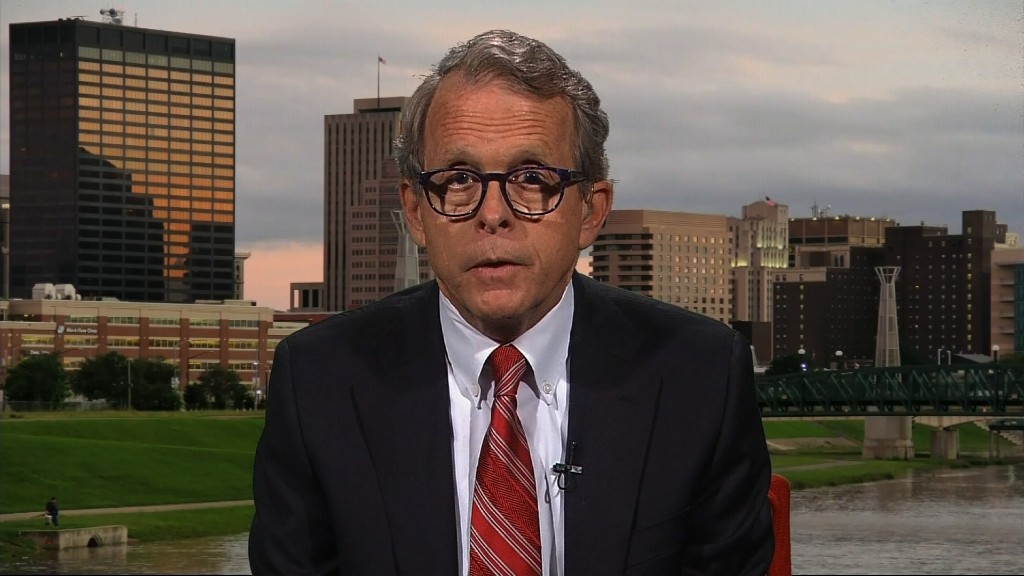 Shareholders often protest fat executive pay packages at annual shareholder meetings. But it's not often that they win.
McKesson shareholders voted at their annual meeting Wednesday to reject the proposed compensation for CEO John Hammergren and other top executives after the Teamsters raised concerns about the company's role in the U.S. opioid crisis.
McKesson is one of the largest drug distributors in the U.S. It has been accused of failing to keep tight enough controls on its supplies of oxycodone and hydrocodone pills.
The vote is non-binding, but the firm's board has agreed to review McKesson's executive comp program in light of the results.
"Following today's vote, the Compensation Committee will conduct a thorough review of the current executive compensation plan and consider implementing changes that further drive alignment between incentives and shareholder value," McKesson said in a statement.
The Teamsters, who hold more than $30 million in McKesson shares, made Hammergren's pay a key issue going into Wednesday's meeting.
"For the first time ever, shareholders have voted to hold a company accountable for its role in the opioid epidemic," Teamsters General Secretary-Treasurer Ken Hall said in a statement. "The historic mandate from McKesson shareholders is clear: the country's largest drug distributor cannot get away with ballooning executive pay and failures in oversight as Americans die every day from opioid addiction."
Related: CEO's pay is under fire amid opioid crisis
The union also filed a shareholder proposal to install an independent board chairman who hasn't previously served as a top executive.
Hammergren, who has been CEO of McKesson since 2001, has served as chairman of the firm since 2002 as well.
That proposal failed -- but McKesson said Wednesday that it will split the job in the future, starting with its next CEO.
There is currently no timeline for Hammergren to step down as chief executive.
Shareholder concerns about the opioid epidemic are driven, at least in part, by McKesson's financial exposure.
In January, McKesson agreed to pay a $150 million settlement and suspend sales of controlled substances from distribution centers in Colorado, Ohio, Michigan and Florida, according to Justice Department documents. The government said it found that the company had not properly identified pharmacy orders that should have been scrutinized due to their frequency and size. In 2008, McKesson was fined $13.25 million for a similar problem, the department said.
In the meantime, Hammergren has been well compensated.
Hammergren has earned $692 million in the past 10 years, according to executive compensation data firm Equilar. That figure includes his salary and bonus, as well as the value of his vested shares and the money he made when he exercised his options.
For fiscal year 2017, his pay package totaled $20 million -- down from $23.6 million in fiscal year 2016.
McKesson shareholders also voted to oppose executive pay packages in 2013, a company spokeswoman said.
The company's stock fell about 1% Wednesday morning.