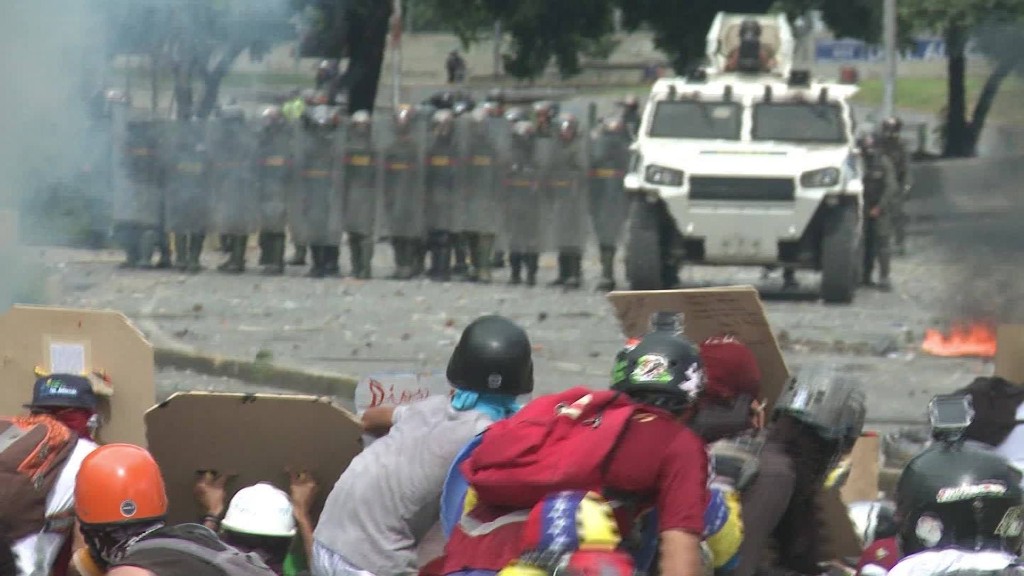 Delta is pulling out of Venezuela as the country sinks deeper into crisis.
The last Delta flight will leave Caracas on September 17. The airline drastically cut service to Venezuela three years ago because of a currency dispute with the government. It was down to a single weekly flight each way between Atlanta and Caracas.
Delta (DAL) is the latest airline to end or dramatically reduce service to Venezuela, where political, humanitarian and economic turmoil is getting worse.
The Colombian airline Avianca announced an immediate end to its service to Venezuela on Thursday. United (UAL)'s last flight out was in early July. American, Lufthansa, LATAM, AeroMexico and Air Canada have all either ended service or severely cut back flights.
Related: Venezuela: How a rich country collapsed
U.S. airlines are together trying to claw back $3.8 billion in profits they say are frozen in Venezuela by President Nicolas Maduro's administration.
Maduro has called a referendum on Sunday that would allow him to rewrite the constitution and strip his political opponents of power. Critics here and abroad say the vote would erode any last signs of democracy in Venezuela.
--CNN's Julia Jones, Gisela Crespo and Sophie Jeong contributed to this report.