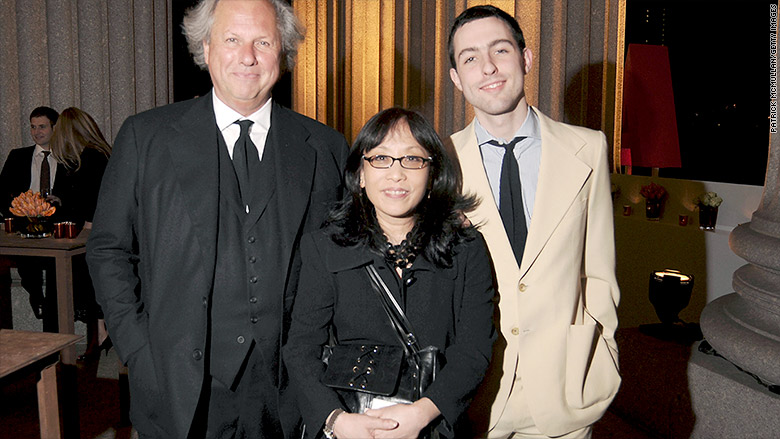 Michiko Kakutani has reached the final page at the New York Times.
Kakutani, the Times' immensely influential chief book critic, is stepping down after a 38-year stint at the paper, the paper announced Thursday.
"The changing of the guard among critics at the New York Times is always a momentous occasion, but in the world of letters, it is hard to imagine a more seismic change than this one," Pamela Paul, editor of the New York Times Book review and Radhika Jones, editorial director of books, said in a statement.
Kakutani started at the Times in 1979 and became a book critic for the paper in 1983. Since then, she has had one of the most authoritative presences in both the literary and publishing world.
"No one has played a larger role in guiding readers through the country's literary life over the past four decades," Dean Baquet, executive editor of the Times, said in a note to staff. "It is hard to imagine the story of the modern New York Times without a hefty chapter bearing her name."
Kakutani opted to take a voluntary buyout from the Times, according to Vanity Fair. She will be replaced by Parul Sehgal, a senior editor and columnist at the New York Times Book Review, who started at the paper in 2012, the Times said.
In 1998, she was awarded the Pulitizer Prize for her work.
"My gratitude and thanks to the NYT," Kakutani tweeted Thursday. "Moving on to focus on longer pieces about politics and culture, though I will always love and write about books."
Often considered the industry's foremost critic, Kakutani built a career that was highlighted by both elegant writing and, at times, blunt criticism.
The latter earned Kakutani respect, and possibly even a bit of fear, from the publishing industry -- and ire from authors like Jonathan Franzen, who once called her, "The stupidest person in New York City."
In her review of one of Franzen's books, "The Discomfort Zone," Kakutani wrote that by the end of the book, a memoir, readers would begin "to feel every bit as suffocated and claustrophobic as Mr. Franzen and his estranged wife apparently did in their doomed marriage."
Kakutani's impact also bled into pop culture -- a fictional review of hers was a plot point in one episode of HBO's "Sex and the City."
Last year, Kakutani's review of "Hitler: Ascent, 1889-1939" made some waves with some in the media seeing it as Kakutani making comparisons between Adolf Hitler and then-candidate Donald Trump.
Related: Trump-Hitler comparison seen in New York Times book review
"Her tenure at The Times has been among the most storied and influential in our history," Paul and Jones wrote. "We are deeply grateful for the course she has charted, book by book, week by week, through the vast frontier of contemporary literature."