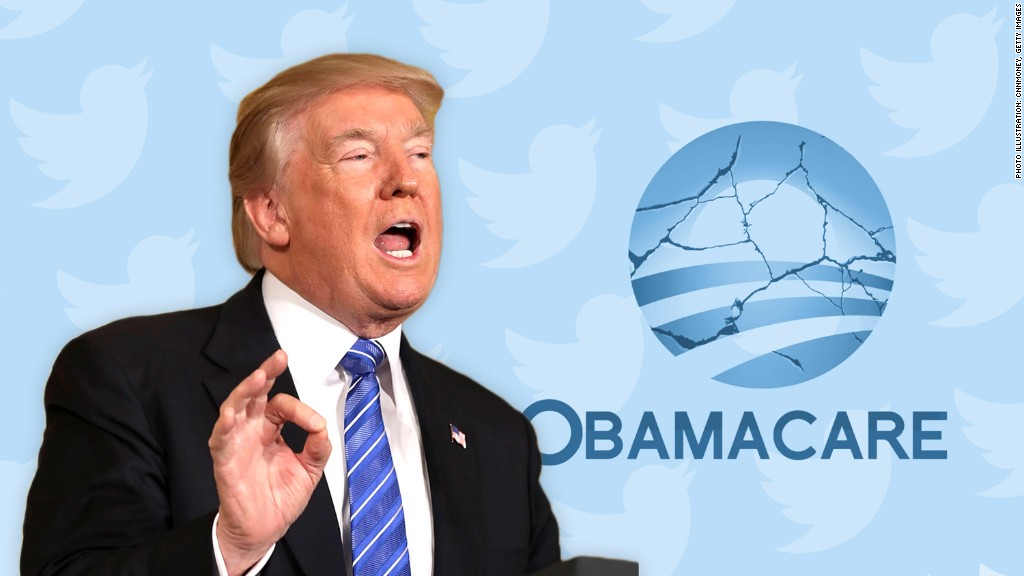 The outlook for Obamacare in 2018 just got a little brighter -- in Ohio, at least.
Insurers in the Buckeye State have agreed to sell Obamacare policies in 19 of the 20 counties that had no options for 2018, the state Department of Insurance said Monday.
Roughly 11,000 Ohio residents in these counties currently purchase coverage on the exchange, but were at risk of being left stranded after Anthem and Paramount Health Care said they would not return next year.
Buckeye Health Plan, CareSource, Medical Mutual of Ohio, Molina Health Care of Ohio and Paramount Health Care have each agreed to enter several of the counties so consumers there will have at least one choice next year. State regulators are working to bring coverage to Paulding County as well, the department said.
"The exchange markets are proving to be more resilient than many would have expected," said Cynthia Cox, an associate director at the Kaiser Family Foundation. "Premium subsidies protect consumers from paying higher prices and may also make it possible for insurers to stay in counties that are otherwise unattractive."
Related: Repeal is dead (for now). But will Obamacare survive?
The restoration cuts in half the number of counties nationwide that lack insurers on their exchanges for next year. In addition to Paulding County, 18 counties in Nevada and Indiana have no carriers signed up for 2018 at this point. Roughly 12,000 people have coverage in these counties now.
These so-called "bare counties" are in the spotlight, as Congress and President Trump struggle to try to repeal and replace Obamacare. While the health reform law is not on the verge of collapse nationwide, it can be considered "failing" in counties that have no insurers for next year.
Until now, all consumers have had at least one choice on their exchanges, even though many insurers withdrew or downsized their presence this year amid larger-than-expected losses.
But the uncertainty emanating out of Washington D.C. has prompted even more insurers to wash their hands of Obamacare for next year. At one point, it looked like residents in more than 60 counties would have no options for next year.
State regulators have successfully wooed other carriers to provide coverage in many of these bare areas, including those in Tennessee, Missouri, Washington and now, Ohio.
Related: Obamacare no longer on death's door in Tennessee
The situation remains volatile, however. Trump is threatening to end a key set of Obamacare subsidies, which could prompt even more insurers to exit.
Insurers have until late September to commit to participating on the exchanges for next year. That's when they sign contracts with the federal government.