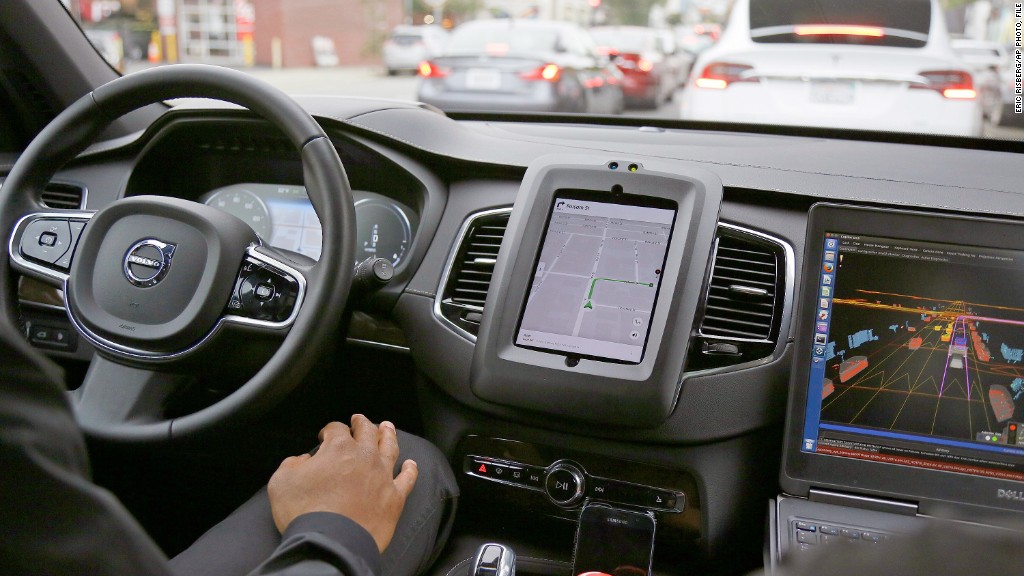 Obama administration alum Valerie Jarrett has a new role in Silicon Valley.
Lyft announced on Monday the former senior adviser to President Barack Obama has joined its board.
Jarrett was one of Obama's longest-serving advisers and his assistant for public engagement and intergovernmental affairs.
The company's board now consists of nine members, including Lyft's cofounders Logan Green and John Zimmer, Andreessen Horowitz co-founder Ben Horowitz, GM President Dan Ammann and Sean Aggarwal, an investor and the former CFO of Trulia.
Jarrett, who is the first independent board member, is the second woman on the board, joining Ann Miura-Ko, a partner at venture capital firm Floodgate.
She is also an adviser to the Obama Foundation and on the board of Ariel Investments, a money management firm in Chicago.
Related: Lyft changes gears to build its own self-driving tech
Jarrett is the latest staffer from the Obama administration to enter the ride-hailing world.
Uber hired former U.S. Attorney General Eric Holder in February to investigate allegations of sexism. In 2014, Obama's former campaign manager David Plouffe was hired by Uber to serve as senior vice president of policy and strategy. He has since left to join the Chan Zuckerberg Initiative.
Jarrett's appointment comes as Lyft continues to grow. The company raised $600 million in funding this year and saw an increase in new customers after an Uber boycott. In a blog post on Monday, Lyft said it completed more rides this year than in all of 2016.
Uber has struggled with a series of scandals and PR crises this year, including allegations of sexual harassment, building a tool to help drivers avoid law enforcement and a leadership exodus.
In June, Uber cofounder and CEO Travis Kalanick stepped down. The company is still seeking a replacement. Last week, Hewlett Packard Enterprise (HPE) CEO Meg Whitman said she wouldn't serve as CEO following speculation.