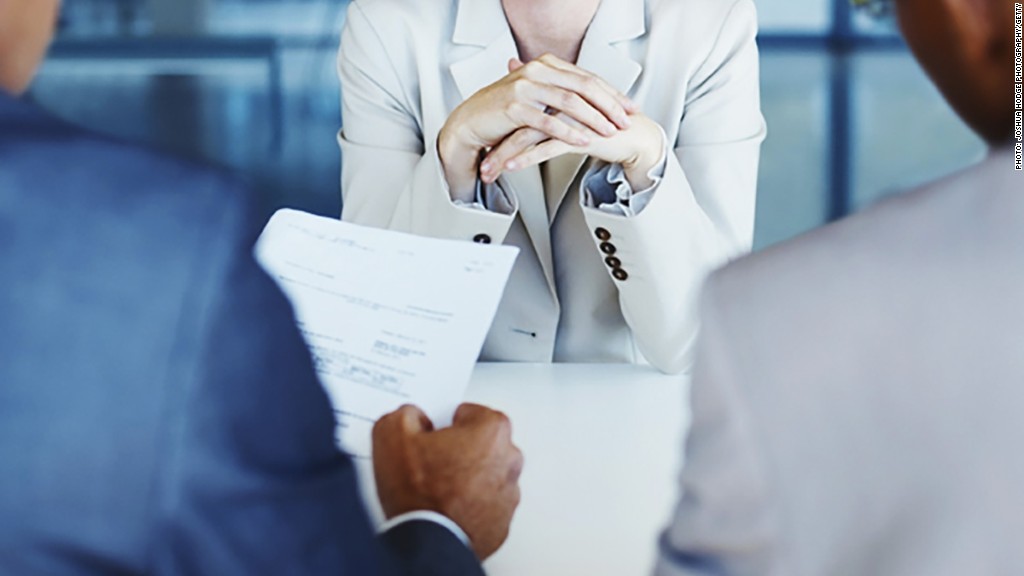 It's intimidating, awkward and uncomfortable, to a point where you probably even hate it.
But networking is essential in your job search. If you do it the right way, connections here and there could lead you to dream jobs. LinkedIn says 85% of jobs are filled via some sort of networking.
Demystify networking
Many people, especially fellow introverts, dislike networking because they view it as shameless self-promotion and fake interaction. But it is not.
"It's about depth. It's about connecting people in meaningful, lasting ways," said Devora Zack, a strategy consult and author of Networking for People Who Hate Networking.
Networking is awkward even for self-proclaimed extroverts like Rebekah Kane, a career advisor at Northwestern University who said she's landed half of her jobs through networking.
"Sometimes when I go to an event, there's an energy where we are all in the same room together and we are truly wanting to be ourselves, yet there's also that sense that we need to be someone other than ourselves."
Her trick to break the ice? Asking questions. People like to talk about themselves.
Be prepared and authentic
It's cliche to say, "Be yourself." But the premise is to be prepared, Kane said.
Prepare how you would introduce yourself in a way to make others remember you later. Put together a list of questions that you could ask people and topics that you are comfortable talking about.
Just like building other relationships that we do every day, networking is give-and-take. Pros say it's equally important to pay attention to the stories the other person share as you share yours. There are more commonalities between people than you'd think.
"If you bring a genuine interest to a conversation with people, it will go far," said Victor Draine, 27, a product manager at the Eze Software Group. Draine said the connections he'd made over past internships and jobs have paved the way for his career.
Less is more
Many introverts don't speak up until they thoroughly examine their thoughts. They should take advantage of this trait to build deep connections, Zack said.
Instead of being overwhelmed by the idea that you have to meet with 20 people, try to meet two or fewer who make the most sense to network with, and do your research before the meeting, she advised.
At the meeting, ask meaningful questions while listening carefully.
"So if I say, 'What you do?' that's kind of an ordinary, dull question that doesn't go that deep," Zack said. "So how to turn questions to go deeper? -- 'What's your favorite part of your work?'"
Do it the old-fashioned way
Pros advise introverts to arrive at events early to avoid the scene of people engaging in conversations and they find it hard to break into the groups.
Kane, who has worked with different populations though her coaching career, said the young digital generation tend to find it challenging to talk with others in person.
"The fascinating little tools in our little pockets can be our go-to when we don't feel comfortable at an event as opposed to meeting people," she said.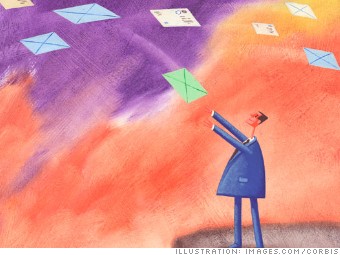 But you have to invest the time and energy to connecting with people face-to-face, she said, because no technology is substitute for interpersonal communication.
Job opportunities won't fall from the sky if you just sit at home, clicking buttons to send hundreds of resumes a day.
Just get out and meet people, Kane said.
One trick: Buying drinks goes a long way.
"So that I don't have to tell people how great I am," Zack said. "They'll figure it out."
Essential pro tips:
If you don't have many contacts, attend networking events that interest you.
Make it easy for the other person to say "yes" if you ask for an informational interview. Write personalized emails, including some facts that you learned about them.
Always follow up. The general rule is to follow up within two days after the meeting. But do avoid Monday, when people are overwhelmed and your emails are mostly likely to slip through the cracks.
Keep in touch with your peers, alumni and professors.
Networking will only get you so far if you are not qualified for a job. So, work hard on whatever you do.