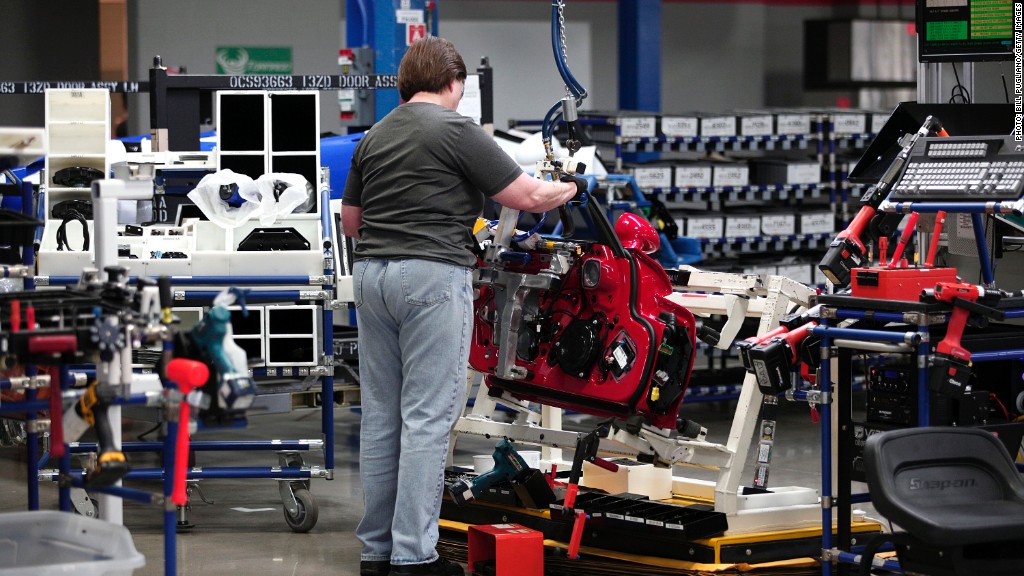 Oops, he did it again.
President Donald Trump was so excited by the good news in Friday's jobs report that he jumped the gun to tweet about it, violating a federal rule that requires an hour between when a report is released, and when federal officials can comment on the numbers.
The 209,000 jobs added by employers in July and the drop in unemployment to 4.3% was just too much for the tweeter-in-chief to resist bragging about on Twitter.
"Excellent Jobs Numbers just released - and I have only just begun. Many job stifling regulations continue to fall. Movement back to USA!" he tweeted at 8:45 a.m., 15 minutes after the report.
This is the second time that the Trump White House has jumped the gun to comment on the report. The last time he did it was after the February report, which was the first reading during Trump's presidency. At the time, both former press secretary Sean Spicer and then chief of staff Reince Priebus broke the rule with their own tweets, while Trump retweeted the Drudge Report about the jobs data. Both Spicer and Priebus recently left the Trump administration.
Related: Milestone for Trump: 1 million new jobs in six months
A federal rule that dates back to 1985 states that "except for members of the staff of the agency issuing the principal economic indicator ... employees of the Executive Branch shall not comment publicly on the data until at least one hour after the official release time."
The rule was put into effect in order to "preserve the distinction between the policy-neutral release of data by statistical agencies and their interpretation by policy officials" according to the official notice of the rule at that time.
Related: How Trump compares with Obama so far on jobs
The violation was noted in a Friday morning tweet by Jason Furman, who served as the chairman of President Obama's Council of Economic Advisors. He added that "We sometimes rearranged Obama schedule to wait until 9:30 am."
The White House did not respond to a request for comment Friday on Trump's apparent violation of the rule. Back in March, Spicer apologized for violating the little-known rule.
"I apologize if we were a little excited, and we were so glad to see so many fellow Americans back to work," he said at that time, but he also said he believed there was little consequence to violating the rule, which was partly put in place to stem market fluctuations.
"I don't think that's exactly a market disruption," Spicer said about the tweets at that time.
-- CNNMoney's Donna Borak contributed to this report.