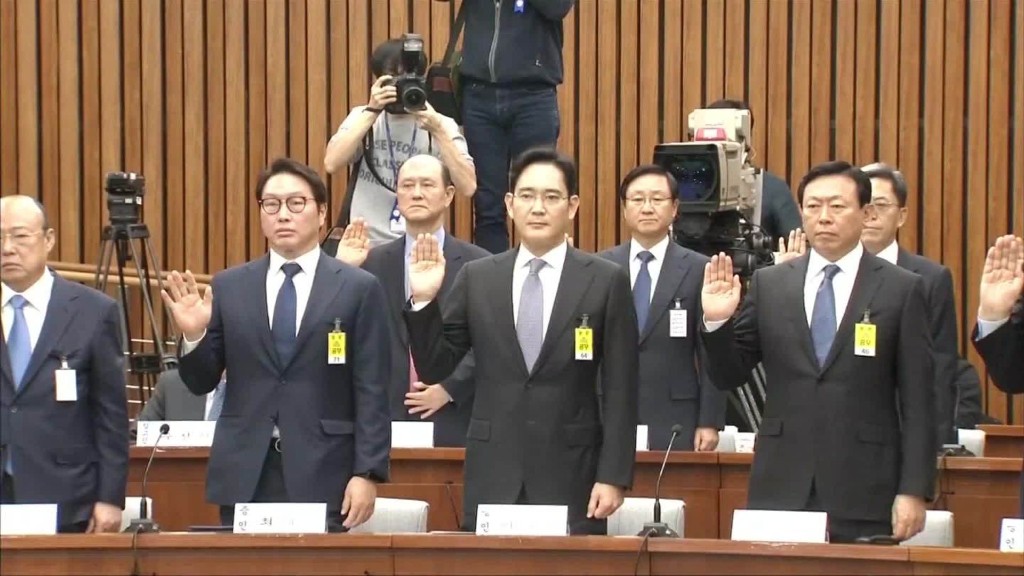 The de facto leader of the Samsung business empire could face up to a dozen years behind bars if prosecutors get their way.
They presented their closing argument in South Korea's "trial of the century" on Monday, portraying Samsung's Lee Jae-yong as a savvy tycoon who knew exactly what he was doing when the conglomerate paid tens of million of dollars to entities linked to a confidante of the country's former president.
"Even though he acknowledges one-on-one meetings with the president, he claims to be merely a victim of the abuse of power," special prosecutor Park Young-soo said, requesting a 12-year prison sentence for South Korea's highest profile business leader.
Related: Samsung gears up to launch the Galaxy Note 8
Lee, the 49-year-old son of Samsung's ailing chairman, has pleaded not guilty to charges of bribery, perjury, concealing criminal profits, embezzlement and hiding assets overseas. He's accused of playing a key role in an influence-peddling scandal that led to the ouster of former President Park Geun-hye.
The prosecution says Lee -- who also goes by the name Jay Y. Lee -- bribed Park and her friend, Choi Soon-sil, in order to win government support for an important merger that would cement his leadership of the conglomerate.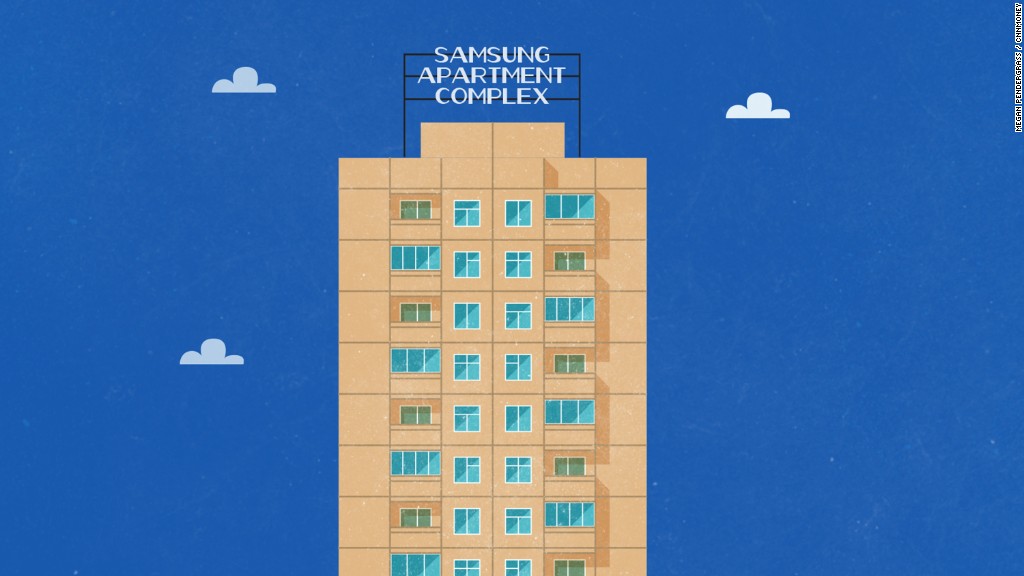 In his final statement to the court on Monday, Lee said he had been falsely accused of wrongdoing.
"I have never asked the president for a favor for my private interest or for my own personal gain," he said, fighting back tears.
Related: What next for Samsung as chief's 'trial of the century' begins
The court said it will announce its verdict on the case on August 25.
Four former Samsung executives are also on trial, including a president of Samsung Electronics (SSNLF), the conglomerate's crown jewel.
Choi, the former president's confidante, was sentenced to three years in prison in June.
Park Geun-hye went on trial in May. She denies charges of corruption, coercion and leaking confidential information.