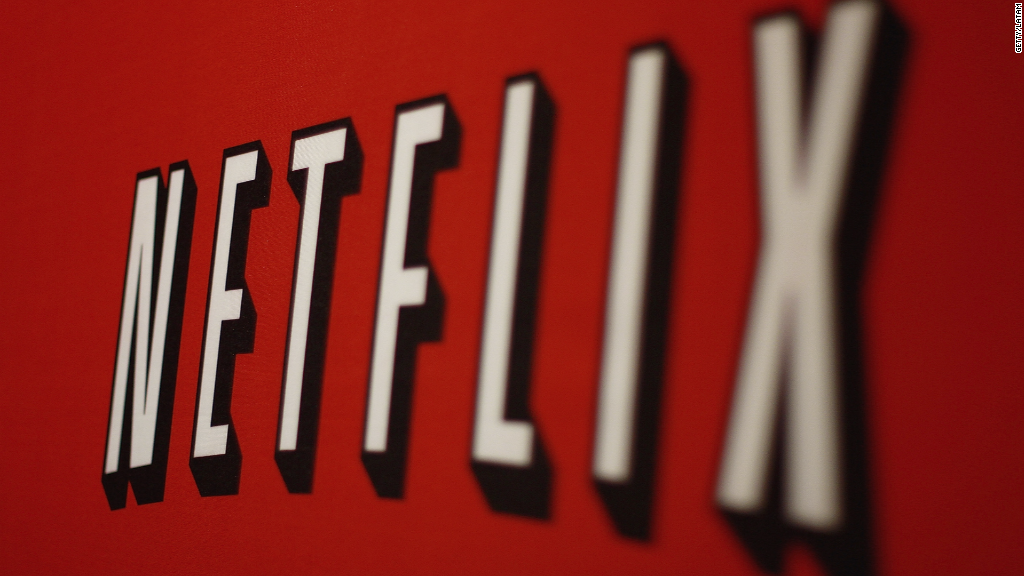 Disney has arguably the top library of content in the media world, much of which it will eventually take away from Netflix.
So you'd think Disney would have the best chance of any entertainment giant out there at poaching a big chunk of Netflix's more than 100 million subscribers when it launches its own streaming service in 2019.
The threat from Disney (DIS) is the reason Netflix stock fell more than 2% on Wednesday.
But should investors really be worried that Netflix will lose the streaming media crown (see what I did for you fans of the drama about Queen Elizabeth II?) to the House of Mouse?
Netflix's (NFLX) stock is still up 40% this year. And it's not as if Disney is the first company to emerge as a potential threat.
There's Hulu, which includes content from Disney as well as media rivals Fox (FOXA), Comcast's (CMCSA) NBCUniversal and Time Warner (TWX), the parent company of CNN.
These four also own stakes in Hulu. And another TV titan, CBS (CBS), now offers programming to Hulu, too.
Amazon (AMZN) is another big player in streaming media, offering movies and shows to its army of Prime subscribers. Time Warner's HBO has a subscription streaming service, as does CBS-owned Showtime.
Related: Disney to pull content from Netflix
But here's the thing. For many couch potatoes, a subscription to several of these services -- if not all of them -- might still be necessary because they all churn out original, exclusive content.
That's especially the case with Netflix. Disney won't have "House of Cards," "Orange is the New Black" or "Stranger Things."
You won't find David Letterman's new show on Hulu. He just signed with Netflix. (I hope Stupid Buffering Tricks becomes a regular segment.) Even Jerry Seinfeld is moving his buzzy "Comedians in Cars Getting Coffee" from Sony's (SNE) Crackle to Netflix.
It's important to remember that Netflix also has original shows that are produced by other big media companies. And Hollywood studios may decide they would rather put their content on their own platforms than on Netflix.
For example, Disney owns Marvel comics, and it's not clear whether "Daredevil," "Jessica Jones," "Luke Cage" and "Iron Fist," all based on Marvel characters, will stay on Netflix or move to the new Disney service.
"The Defenders," a new show that brings these four together, will premiere on Netflix on August 18.
The other streaming companies also realize they need their own hits to attract subscribers. Want to watch the dystopian nightmare that is "The Handmaid's Tale?" You need Hulu.
Amazon is home to the award-winning "Transparent" as well as "Sneaky Pete" and "Mozart in the Jungle."
And you won't find "Game of Thrones" streaming anywhere but HBO Go or the Internet-only subscription service HBO Now.
But Netflix also might be hedging its bets. It made its first acquisition this week, buying comic book publisher Millarworld.
That's why Bruce Springsteen might need to update his 1992 song about the lack of good shows on TV. Forget about "57 Channels (And Nothin' On.)"
These days, the Boss could sing about how there are 57 streaming services -- and that there's too much to watch.