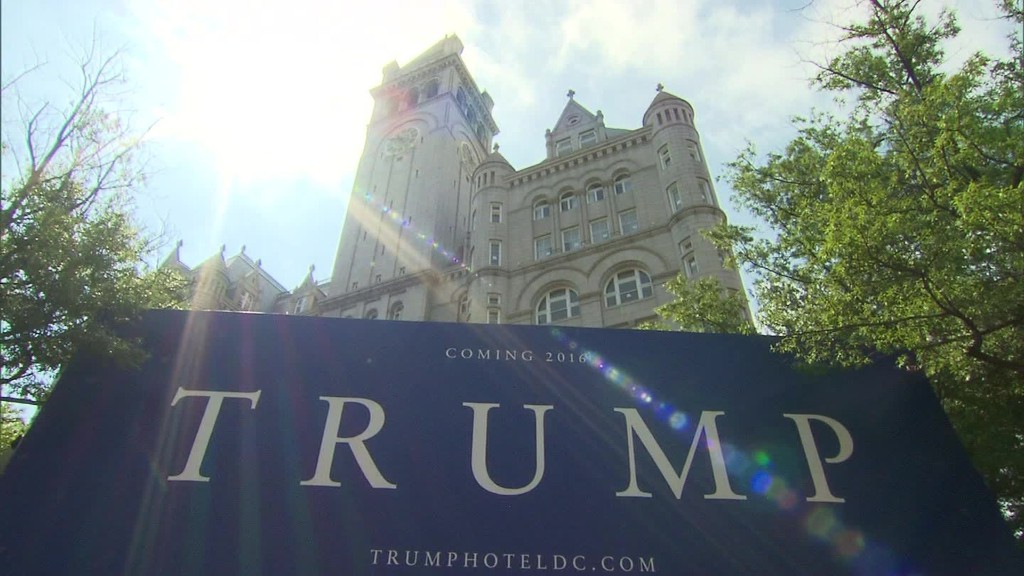 The Trump Organization won't pay back its former golf club members without a fight.
The company is appealing a judge's ruling that required it to pay more than $5.7 million to about 65 former members of its club in Jupiter, Florida.
The plaintiffs claimed that when The Trump Organization bought the club from Ritz-Carlton in 2012, it changed the rules and terminated their "resigned" or "refundable" status. They also said the club continued to collect dues but barred them from the property.
The members had paid between $35,000 to $210,000 for initiation fees to join the club but had begun the process of giving up their membership.
"As the owner of the club, I do not want them to utilize the club nor do I want their dues," Trump wrote to the club's members in December 2013, after buying the club, according to the suit. "In other words, we are committed to seeing Trump National Golf Club - Jupiter on the list of the best clubs in the world and if you choose to remain on the resignation list, you're out."
In their 2013 class action suit, the members said barring them from the course entitled them to an immediate refund of the fees. They claimed, under Ritz-Carlton rules, that members who had resigned were still able to access the club while waiting for other members to take their slots as long as they continued to pay dues.
Related: Trump business sues over tax assessment for Florida golf course ... again
In February, a federal judge agreed with the former members and ordered The Trump Organization to reimburse the membership fees, with interest. U.S. District Judge Kenneth Marra said in his ruling that because the club "revoked or canceled their memberships" they were entitled to refunds within 30 days.
On Monday, The Trump Organization filed arguments appealing that decision.
The appeal argues, that under the Ritz Carlton contract, members had to keep paying dues while they awaited refunds of their membership deposits but that the deposits would have been refunded once five new members joined.
It also says there was nothing in its agreement with members to suggest they'd continue to have full access to the club while waiting to leave.
Many country clubs use a "refundable" membership model where those who want to leave must continue to pay dues until new members join and take over payments.
Members who are waiting to leave a club are put on a "resigned" list until their membership is transferred.
Neither the Trump Organization nor the Ritz-Carlton immediately responded to requests for comment.